While we were in Charlottesville last weekend for the sparkling tasting at Keswick, we planned to stop by a few of our favorite wineries to check out the latest releases. Pollak Vineyards was at the top of my list. It was our first stop on our Charlottesville trip. We are always greeted like family when we visit Pollak. All our favorite tasting associates recognize us and great us with a smile.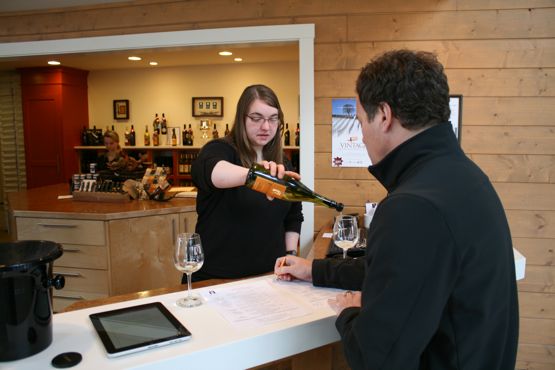 Most of the wines we tasted this time were new. We started our tasting with the whites. First up was the 2009 Chardonnay. We tasted this one in the barrel back in March of 2010 and enjoyed it then. I loved it even more this time. We noted pear, green apple, and some nice minerality. I knew I'd be leaving with some of this one. We followed this one with the 2008 Chardonnay Reserve. I noticed citrus notes with a smooth, round mouth feel. The final white was the 2009 Durant White. I really enjoyed the 2008 Durant White and knew I'd enjoy this one as well. I picked up pear, and lime. This is a great sipper for before dinner nibbles. It's a blend a three different whites. Again, I knew I'd be leaving with a few bottles of this one. I was disappointed they were sold out of both the viognier and the pinot gris. We'll have to return in the spring when they are released.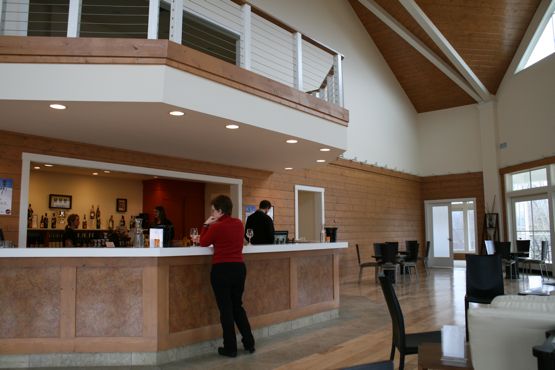 The first of the reds was the 2009 Durant Red. This is a cabernet franc, merlot blend. This one was probably the biggest surprise of the tasting. We didn't remember tasting it before. The color was beautiful and we noted lots of ripe, red berry fruit. It reminded us (as the tasting sheet notes) a beaujolais. We think this one would make a great pizza or burger wine. Another one to add to the list! THe 2008 Merlot was next. With this one we noted dark cherry, blackberry, and a full mouth feel. The 2008 Cabernet Franc spent 14 months in oak and presented cherry, jam, and black pepper. The last red was the 2008 Cabernet Sauvignon. Since the petit verdot is sold out, this was the biggest red on the tasting. We noted lots of big cherry, dark fruit, and a lingering finish. That finish makes you want more.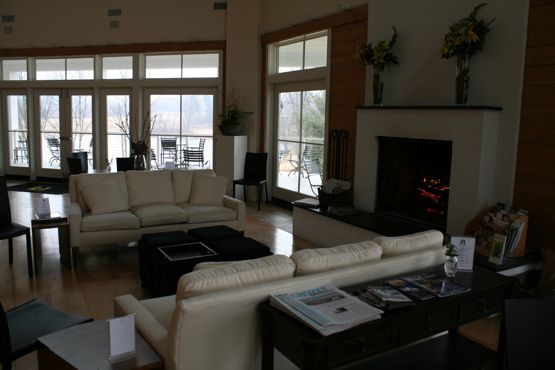 With our tasting complete, we had a glass of the 2009 Durant Red by the fire while deciding how many bottles of each wine to bring home. I settled on a mixed case with mostly the 2009 Chardonnay. I completed the case with the Durant White, Durant Red, Merlot, and Cabernet Sauvignon. I have always enjoyed Pollak Vineyards wines. The wines are consistent across the board. Jake Busching is a talented winemaker. I look forward to returning in the spring to taste the viognier, pinot gris, and the petit verdot. If you visit Pollak Vineyards anytime soon, please tell them Virginia Wine Time sent you!