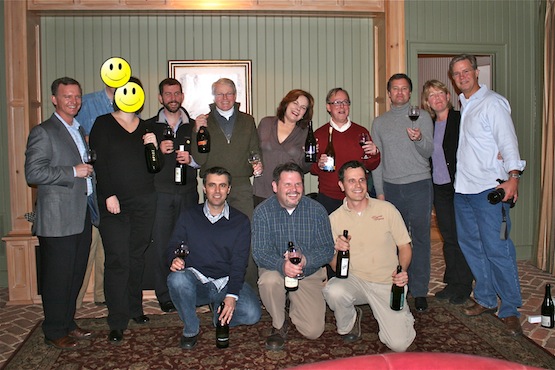 Paul and I were invited to a tasting of sparkling wines which was held at Keswick Vineyards. Stephan Barnard and his wife Kat hosted the event, but the logistics (including the procurement of sparkling wines) were superbly handled by Frank Morgan of Drink What You Like and the Dynamic Duo who write Swirl Sip Snark. A number of palates were on hand to lend their opinions on which sparkling bubbled most brightly, and these included: Swirl Sip Snark, John Witherspoon of the Wine Cellar Wine Shop, John & Jean Haggarty of Haggarty On Wine, Stephen Barnard, winemaker at Keswick Vineyards, Joel Timmons of Virginia Wine Snob, Richard Leahy of Richard Leahy's Wine Report, Frank Morgan of Drink What You Like, and Rick Collier & Nancy Bauer of Virginia Wine in Your Pocket.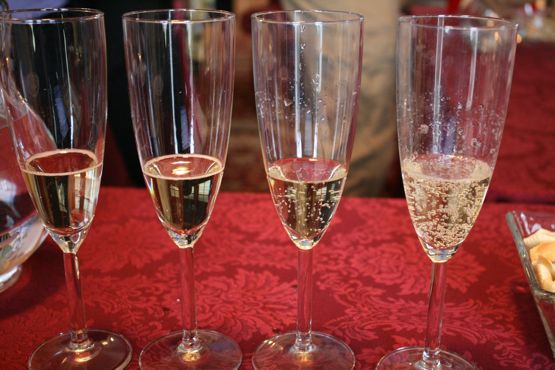 So twelve sparklings were poured for our critical judgments, and all but two were from Virginia. The tasting was done blind. How did Virginia fare? Quite well. In fact, the two non-Virginia sparklings did not show well at all with the offering from France scoring at the bottom. The other, a bubbly bearing the Barefoot label, ranked #6. Without further ado, here are the rankings based on the panel's decision:
1. Thibaut-Janisson FIZZ, $21
2. Prince Michel Sparkling Wine, $30
3. Afton Mountain Vineyards Tete' de Cuvee, $30
4. Kluge SP Blanc de Blanc, $24 (tie)
4. Veritas Scintilla, $30 (tie)
6. Barefoot Brut Cuvee, $9.99
7. Thibaut-Janisson Blanc de Chardonnay, $30
8. King Family Brut, $30
9. Barboursville Brut, $18.99
10. Potomac Point Sparkling Wine, $0 (received as tasting sample)
11. Ingleside Vineyards Virginia Brut, $20
12. Chateau Gaillard Cuvee Charlette Voyant Touraine, $19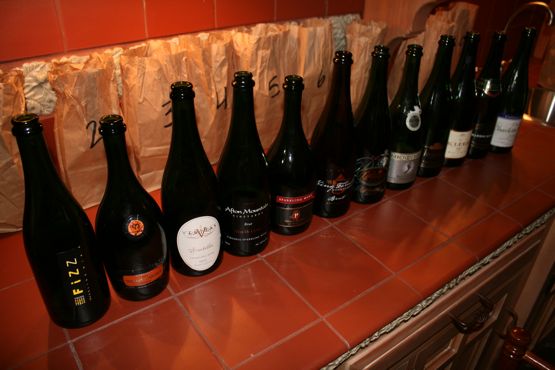 After tasting the wonderful sparkling we were able to taste several viogniers. We had three from Virginia and two from California. Stephen even shared a 2009 Viognier from the Keswick Signature series. We spent some time socializing and enjoying the wines. It was great getting to spend time with and getting to know our fellow Virginia wine writers. We would like to send out a huge Thank You to Frank Morgan, the folks at Swirl Sip Snark, Stephen Barnard and his wife Kat, and the Inn on Poplar Hill for providing the flutes. We appreciate all the help that went into creating a wonderful tasting afternoon!
Here are some pictures from the afternoon.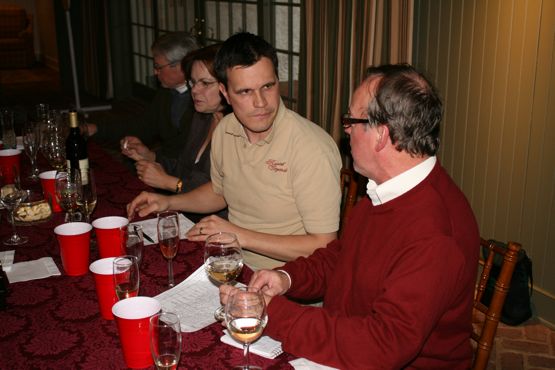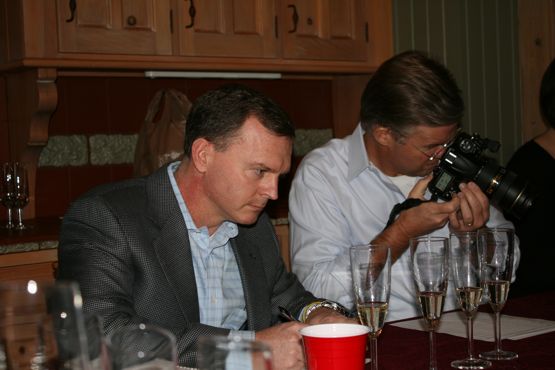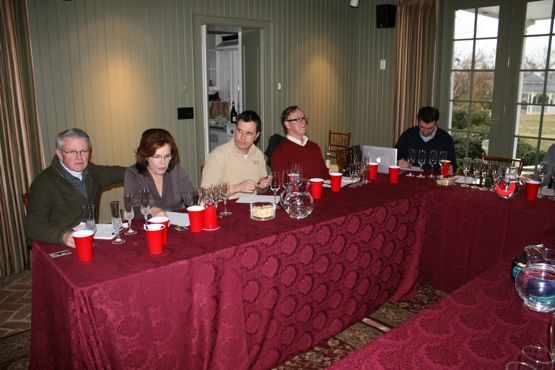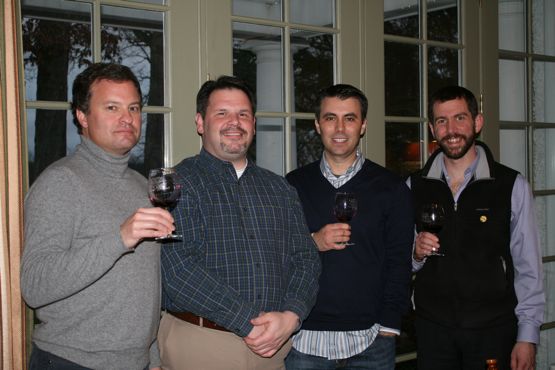 Please plan to sample these bubbling beauties at the Virginia wineries that produce them, and mention that Virginia Wine Time sent you.