We rarely attend wine festivals, but the Virginia Wine Festival at Great Meadow in The Plains, Virginia is one that we do try to visit. Gorgeous weather and numerous wine, food and art vendors made this year's festival especially appealing.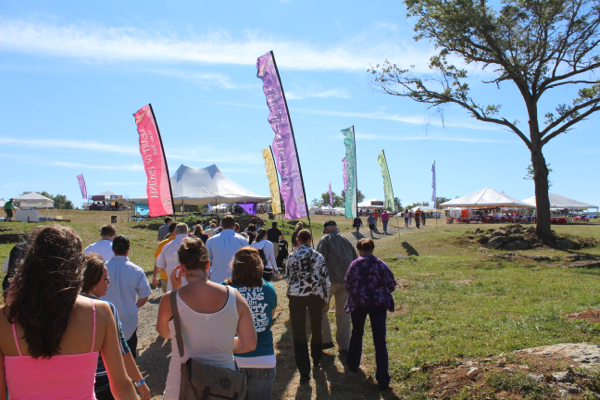 Wine festivals in Virginia have a reputation for attracting party crowds who prefer to get a buzz rather than appreciate wine. However, the Virginia Wine Festival seems to generate a different vibe. A number of seminars held at various times of the weekend that include food and wine pairing sessions, wine tasting 101, and a wine judging crash course. One session delved into wine glasses and the differences between the various types of glasses—perfect for wine geeks!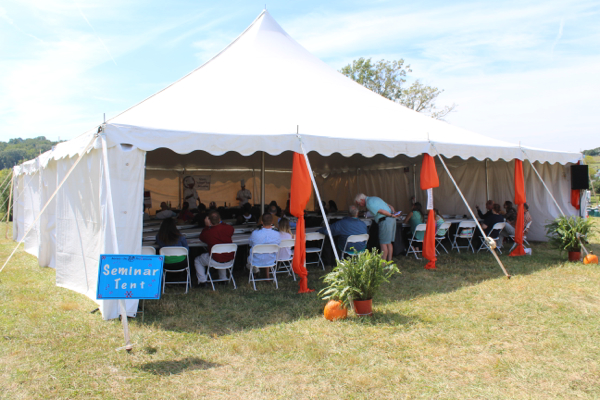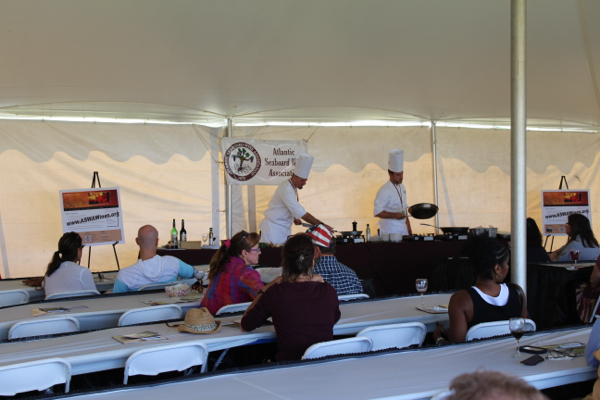 Of course, wine tasting is the ultimate reason to attend the Virginia Wine Festival. Over 40 Virginia wineries, cideries, and meaderies poured their wares at the festival. We did not get to sample all of the wines; after all, we did have to drive home. However, we did try to focus on wineries that we tend not to visit due to distance in addition to some well known favorites. Anyway, some standouts from our tastings included:
Barboursville Vermentino Reserve, Nebbiolo Reserve 2010, and the Octagon 2009
Ingleside 2009 Petit Verdot
Potomac Point Chardonnay 2012, Abbinato 2011 and Norton 2011
Rosemont Pinot Grigio and 2010 Merlot
Trump Sparkling Blanc de Blanc 2008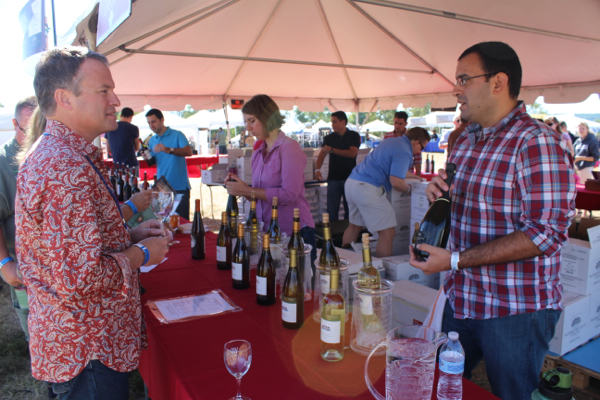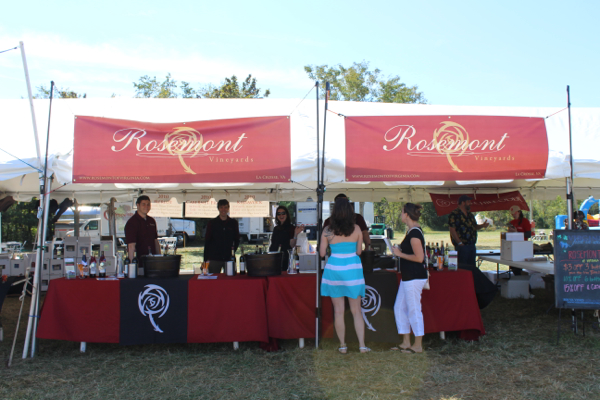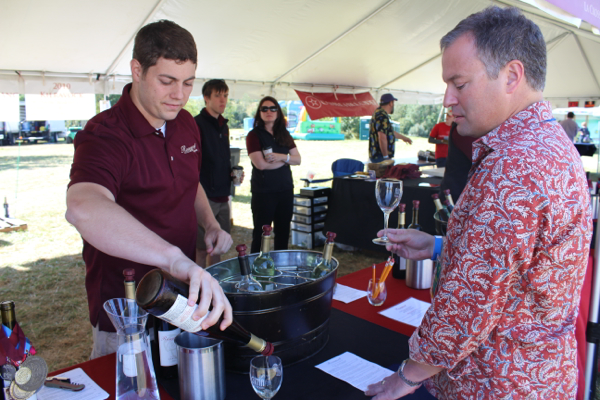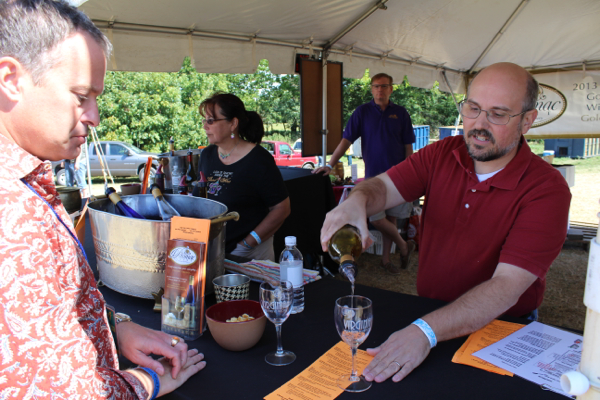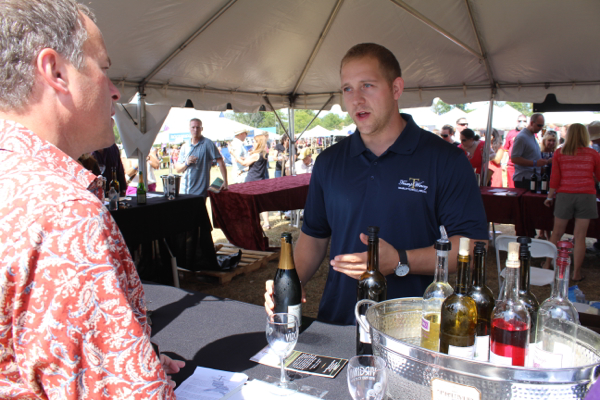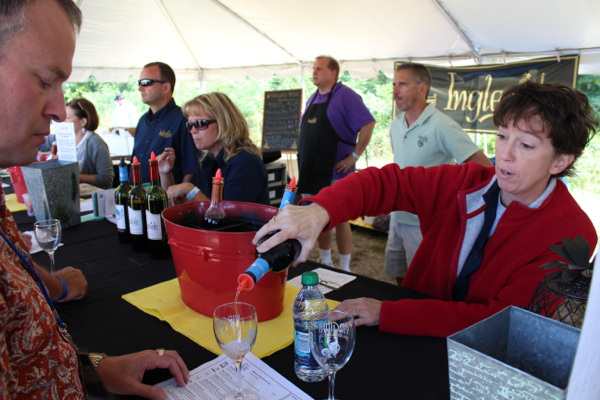 Food vendors offered a variety of offerings including barbeque, Thai, crab cakes, and Mediterranean. I never turn away from a crab cake, so I enjoyed a crab cake from Sherri and enjoyed it with a glass of the crisp Pinot Grigio from Rosemont Vineyards. Paul sunk his teeth into a burger with another sample of the 2009 Petit Verdot from Ingleside.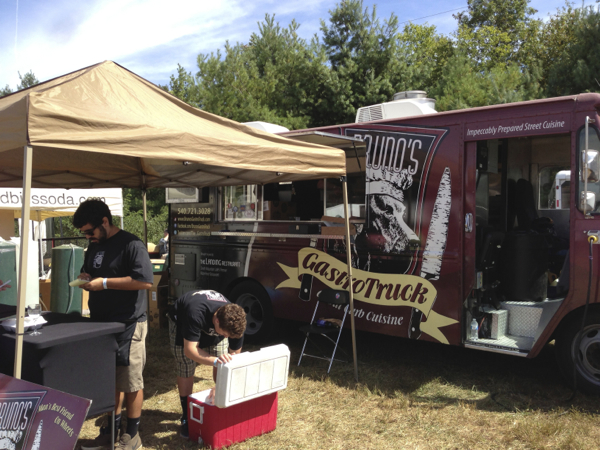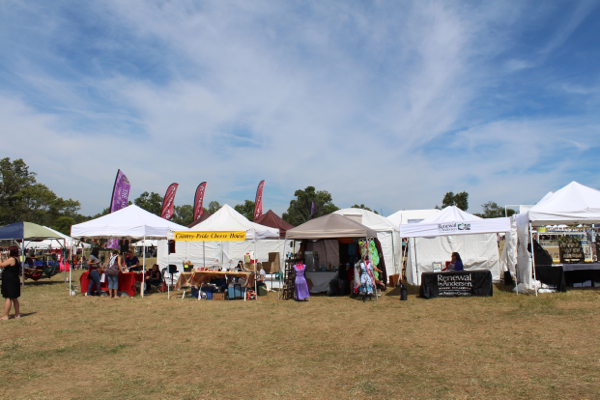 Live music filled the air, but we did keep track of the bands that performed during the course of our time at the festival. However, Paul did snap some photos of the live action, and I saw him snap his fingers to the beat of some cool jazz tunes.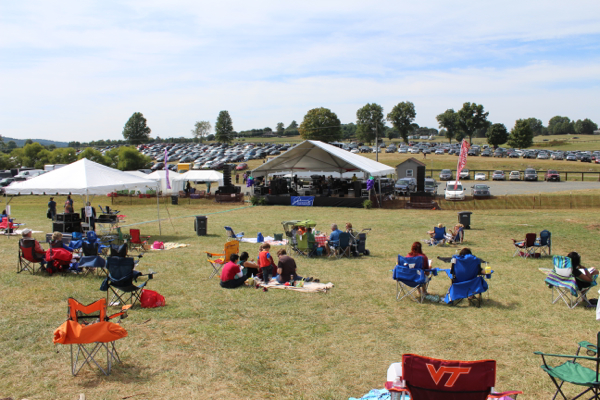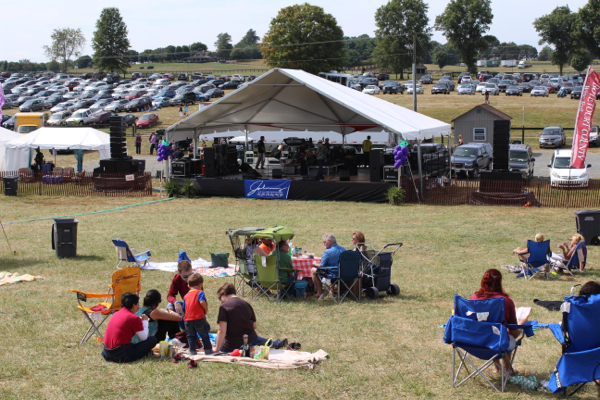 We enjoyed our time at the Virginia Wine Festival and intend to visit next year; I did not get attend the session on wine glasses, but will do so in 2014! Make your plans to visit the 39th Annual Virginia Wine Festival in 2014; in the meantime, try to visit some of the wineries that we featured in this post. Mention that Virginia Wine Time sent you.