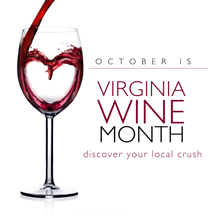 Family obligations and a long weekend found us back in the Monticello area. Yes, we were just there; however, there are always too many wineries to visit there in one weekend. Of course, we found time to visit a few more while we were there. Visits to Byrd Cellars and Thistle Gate Vineyard allowed us to add to the list of wineries visited!
Byrd Cellars: Owner and winemaker Bruce Murray opened the winery two years ago, but he planted his first vines almost 10 years ago. Eleven acres of vine are planted on the Murray's property. He prides himself on using no chemical pesticides or fertilizers in the vineyard. Over fifteen wines were for sale on the day of our visits, and we tasted 5 wines on the day of our visit. Off-dry Rose lovers would probably like the 2010 Vin Rose made from Merlot grapes. Its light pink color and strawberry notes made for a refreshing sipper with the 1% residual sugar adding just enough sweetness to bring the bright red berry and melon flavors forward. My favorite was the non-vintage Norton with its raspberry and blackberry characteristics and spicy edge. Paul was on the lookout for a light-bodied red suitable for pepperoni pizza and burgers. He found his match with Dahlgren's Raid Red, so named after a Civil War incident in Goochland when a Union soldier plied a Confederate prisoner with just enough wine to get him talking about Confederate plans. A blend of Cabernet Sauvignon, Chambourcin and Concord grapes, this very fruity wine was also slightly sweet. An interesting blend for sure, and Concord does lend a very distinctive grapey flavor. I'd serve this chilled, too.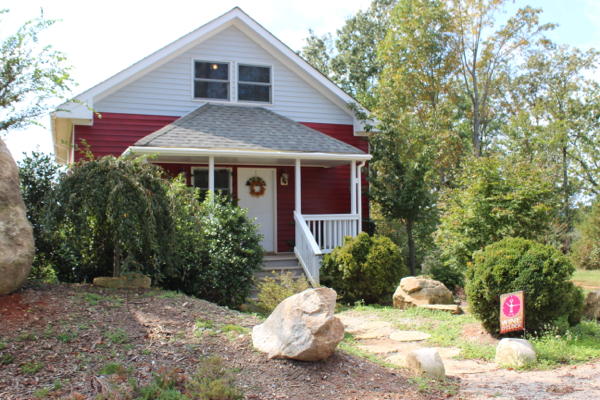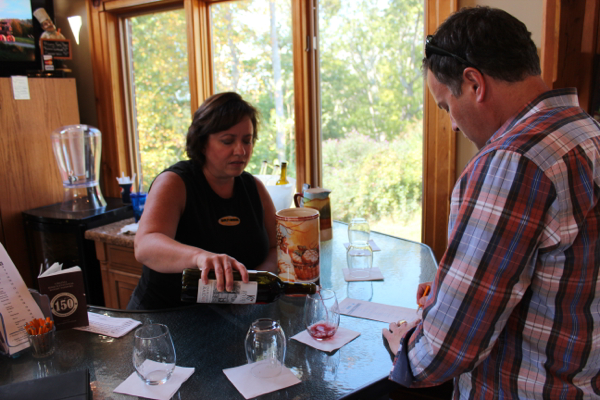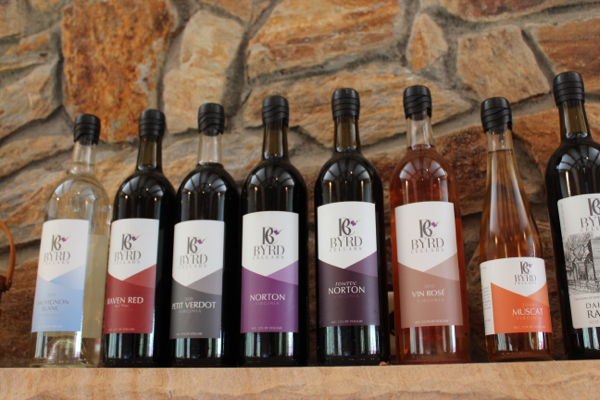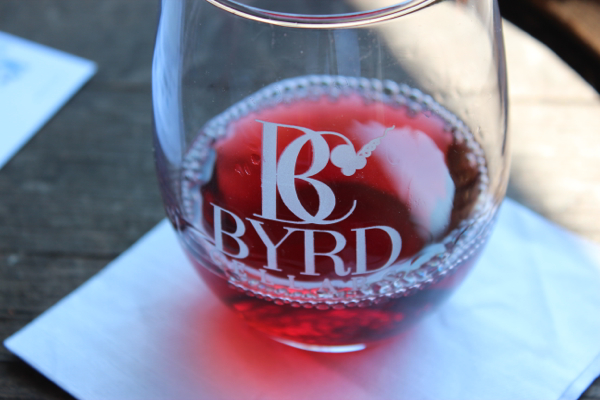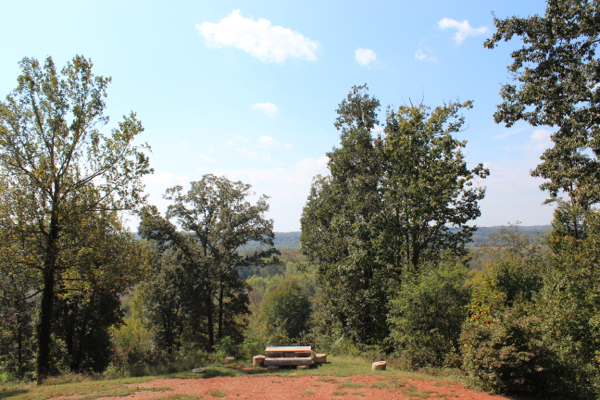 Thistle Gate Vineyard: The tasting room at Thistle Gate Vineyard opened about a month ago, but owners Leslie and George Cushnie planted their vines 6 years ago. Chambourcin is the flagship variety with 4 acres of the hybrid grape planted in the vineyard. Another acre of vines were also planted and include Chardonnay and Cabernet Franc. Daughter Christy poured for us at the tasting bar, and I was very impressed with the line up of wines. These wines were well-crafted and clean, perhaps due in part to the expertise of consultant Kirsty Harmon of Blenheim Vineyards. The off-dry Thistle White was a refreshing blend of Seyval Blanc and Viognier; it was crisp with nice pear and citrus notes. However, my favorite white wine was the oak aged Chardonnay 2010 with its pear and apple elements and fuller mouth feel. Paul preferred the 2011 Chardonnay (this was my second favorite). Oak aged for nine months, it possessed pear and pineapple notes. My favorite red wine? The St. George Chambourcin so named after the local church. Rich plum aromas and a generous dose of black currants were complimented by earthy nuances to present a bolder wine. Paul was a bigger fan of the 2010 Cabernet Franc with its classic characteristics of raspberries, blackberries, and black pepper.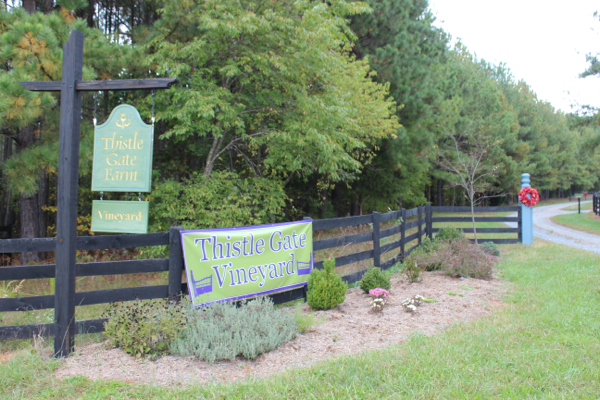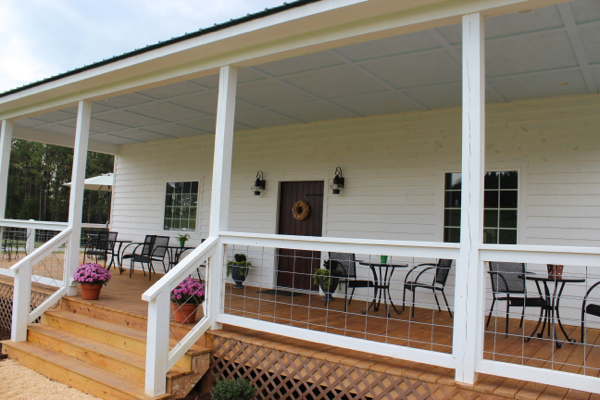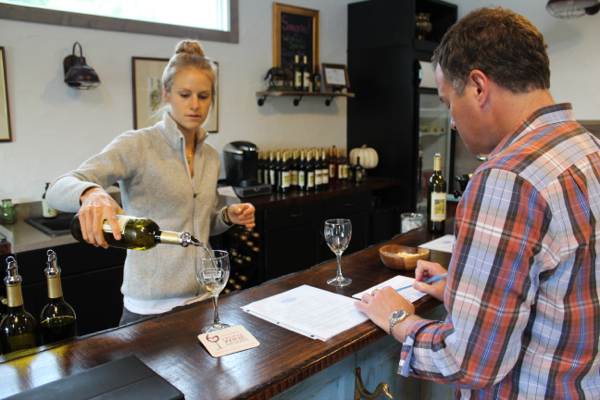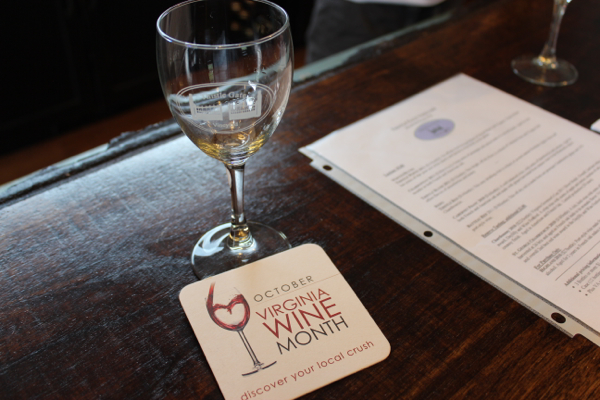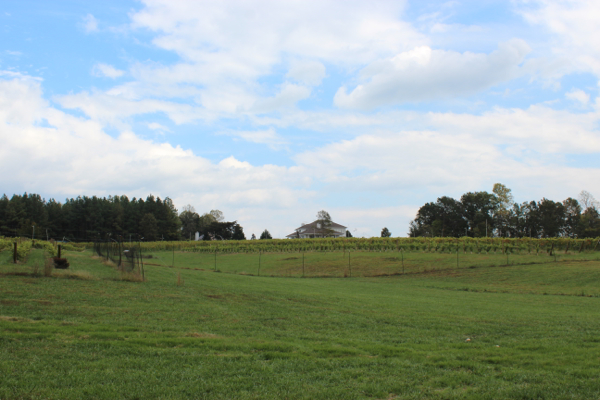 We made certain to purchase our favorite wines at Byrd Cellars and Thistle Gate Vineyard, and we were glad to add these wineries to our growing list of wineries visited. I should also mention that both wineries offered lovely views that invite visitors to stay a while sipping a glass of wine. Do plan to visit these wineries, and mention that Virginia Wine Time sent you.