Claude Thibaut has earned a reputation for producing excellent sparkling wine. Claude is originally from France, and graduated from the University of Reims located in the Champagne region. He came to Virginia in 2003 to make the sparkling wines for Kluge winery; however, before then he had already sharpened his winemaking skills in California. While there, Claude worked at J, Iron Horse, and Kendall Jackson. The production of Claude's sparkling wines currently takes place at Veritas winery. During a recent trip to the Monticello area, we were able to chat with Claude about the process of making sparkling wine from start to finish.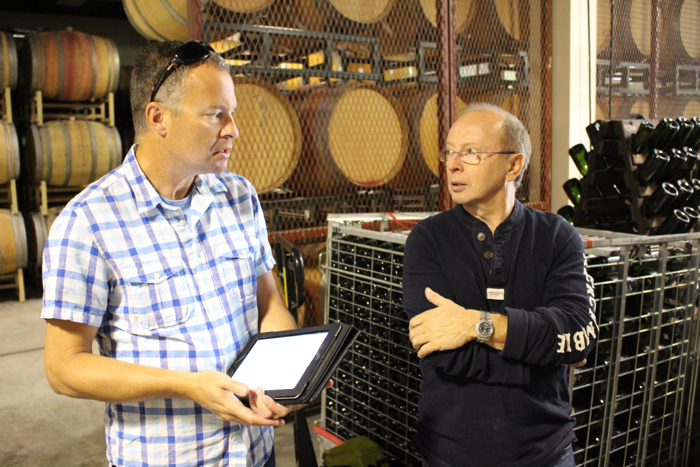 1. Grape varieties, vineyard sites, and preferred climates:
Chardonnay and pinot noir are the grape varietals that Claude uses to make sparkling wines. These are ready for harvest at least three weeks earlier than the same grapes used for still wines. Cooler nights, warm days, and low rainfall is what helps to provide the acid levels needed to produce quality sparkling wines that can age well. Claude considers the environmental challenges in Virginia on par with those he experienced in France.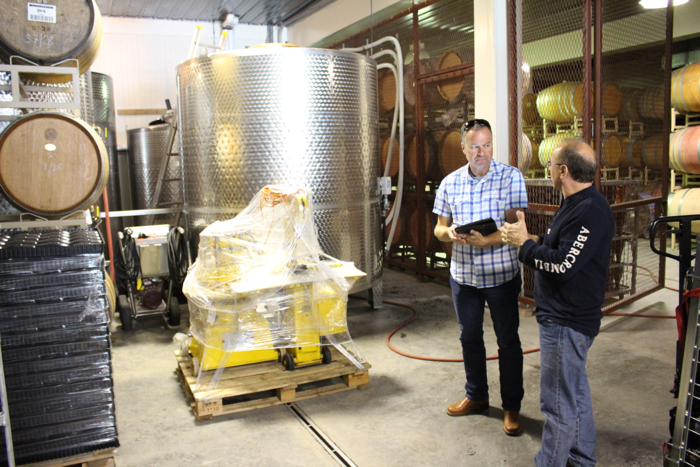 2. Vintage versus non-vintage sparkling wines:
Most of the sparkling wine that Claude produces is non-vintage; however, grapes that are harvested during optimal growing seasons are used to produce a vintage sparkling. So does that mean that there will be a 2010 vintage sparkling from Claude? Remember, 2010 was very hot and dry. While those conditions are preferred for age-worthy red wines, they are not welcomed for sparkling wines. So which recent year produced a vintage harvest? 2011—while the year ended up being too wet for most Virginia winemakers, the 2011 growing season up until Hurricane Irene was quite favorable for production of a vintage sparkling wine.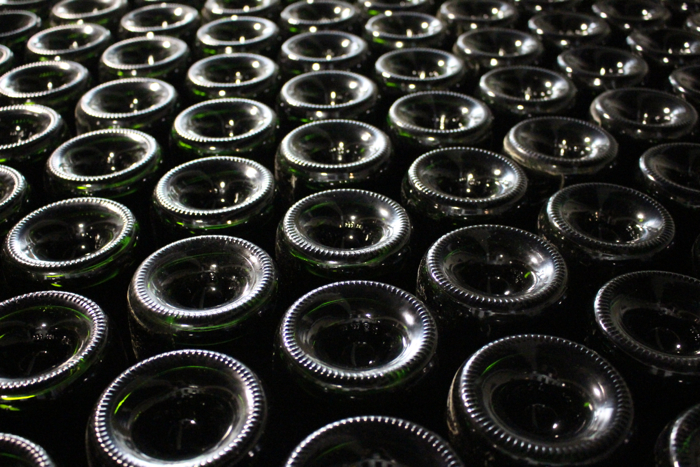 3. Production:
From the vineyards, the grapes are crushed and then fermented in stainless steel tanks until bottling. However, at least 10% go to French oak barrels to produce a reserve sparkling wine. Once bottled, the tedious process of turning the bottles begins. This is known as remauge and is done so that the lees can eventually settle in the neck of the bottle. This task can be performed manually, but Claude uses a machine that allows for many bottles to be turned at the same time. While in the bottle, a second fermentation process that creates bubbles in the sparkling wines takes place, and this is known as the methode champenoise. Sediment is then removed from the neck of the bottle and the dosage is added. Dosage is the last chance to adjust the wine before labeling, and older wine is usually added to achieve this step; brandy can be added to boost the alcohol level. Once the wines are ready, they are labeled by hand and sent off to the wine shop. Claude's current production level is about 3000 cases.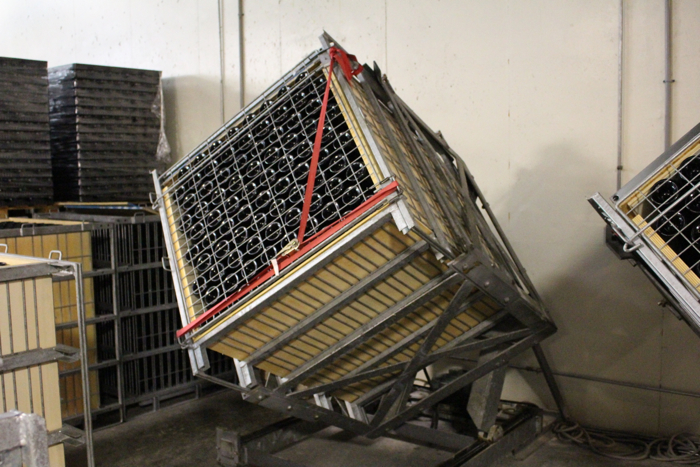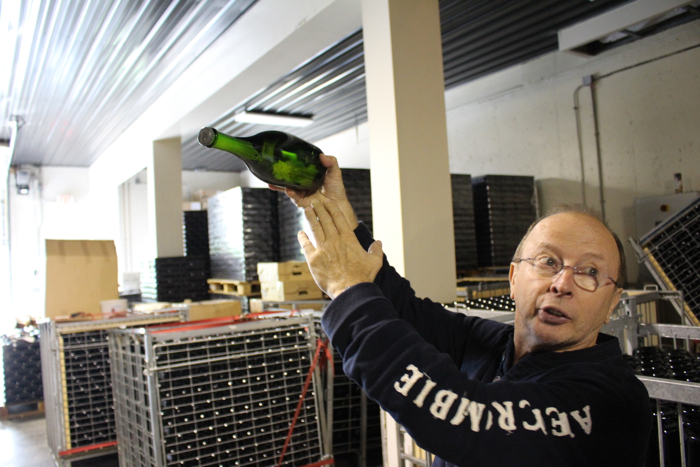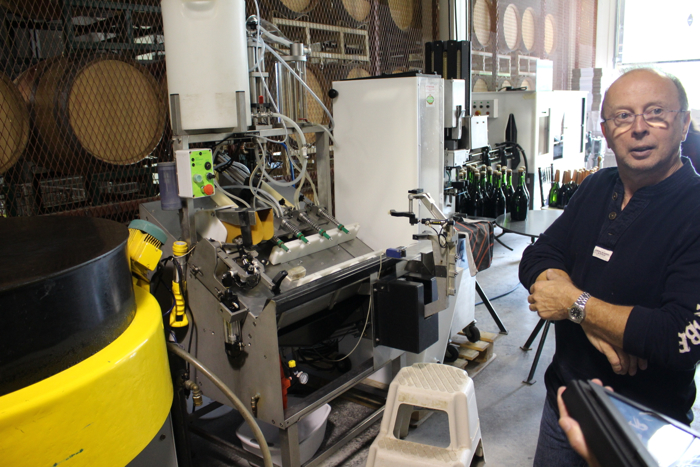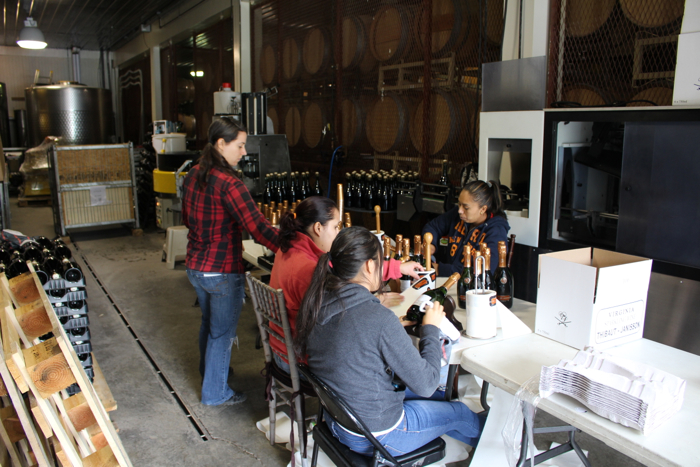 4. Future plans:
Claude continues to set goals for himself. He would like to have an independent facility that would allow him to boost production levels to at least 5000 cases. Thibaut-Jannison sparkling wines are now distributed in New York, and Claude would like to make what he called an "east coast blend" of wines from the best vineyard sites on the east coast. He also mused about making a Chablis-style still wine—-yes, Claude likes to stay busy making excellent wines.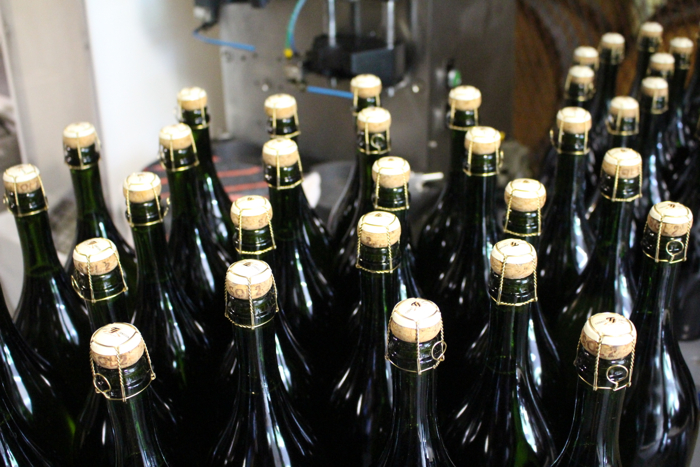 Be sure to seek out Claude Thibaut's excellent sparkling wines at your favorite wine shop, and mention that Virginia Wine Time sent you.