Saturday evening we had some friends over for dinner. Because October is Virginia Wine Month we decided to serve Virginia wines. Warren, of course, was the chef and also selected the wines for the meal.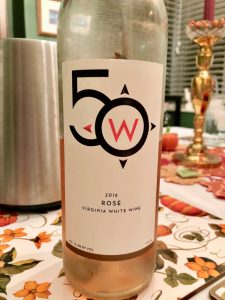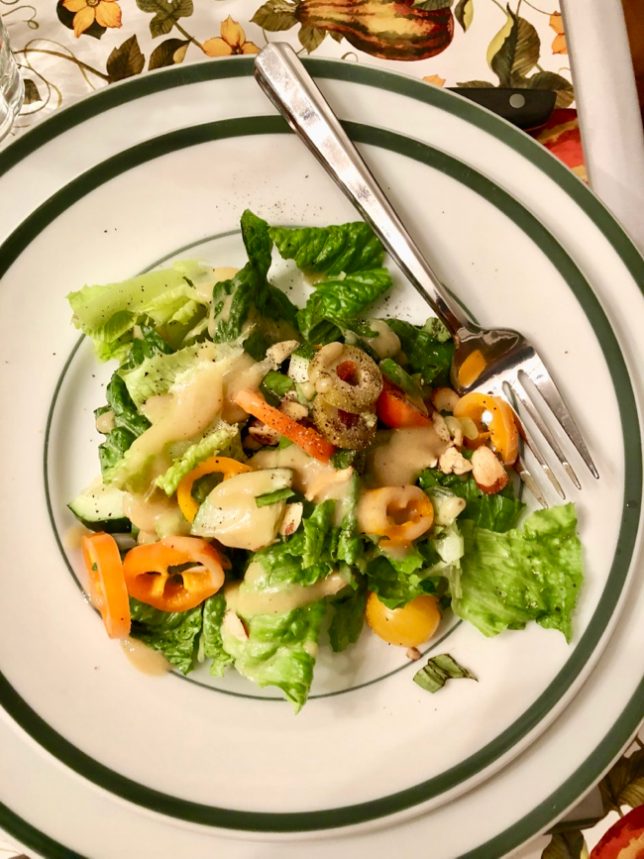 We started with a salad course. It was a tossed green salad with a Dijon vinaigrette dressing. Warren selected the 2016 Rose from 50 West Vineyards as the wine to pair with the salad. Everyone thought it was the perfect pairing for the salad. The rose was was made with Sangiovese. It was crisp and refreshing.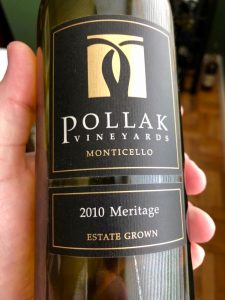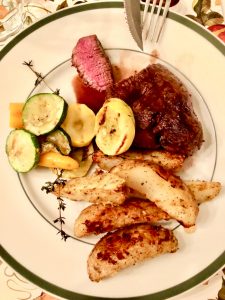 The main course consisted of a healthy portion of filet mignon, parmesan oven roasted potatoes, and grilled squash. Warren selected the 2010 Meritage from Pollak Vineyards. Warren decided it needed to be decanted. 2010 was a big year for reds and while it's been many years since it's release, the Meritage was still pretty big and needed some air. We decanted it for more than an hour before serving. It ended up being a perfect pairing. It's a blend of 41% Cabernet Franc, 41% Merlot, 18% Petit Verdot. This estate grown Bordeaux blend won the 2013 Monticello Cup. Warren noted concentrated fruit aromas with hints of anise and tobacco that led to flavors of black cherry, blackberry, and spice. Nice tannins too. He noted a subtle vanilla note at the end to boot. It was delicious!
So what have you been enjoying for Virginia Wine Month? Let us know! If you happen to visit either 50 West Vineyards or Pollak Vineyards please tell them Virginia Wine Time sent you!