On Sunday we decided to visit Paradise Springs Winery in Clifton, Virginia. We hadn't been to Paradise Springs in a long time and it was time to check out the new wines.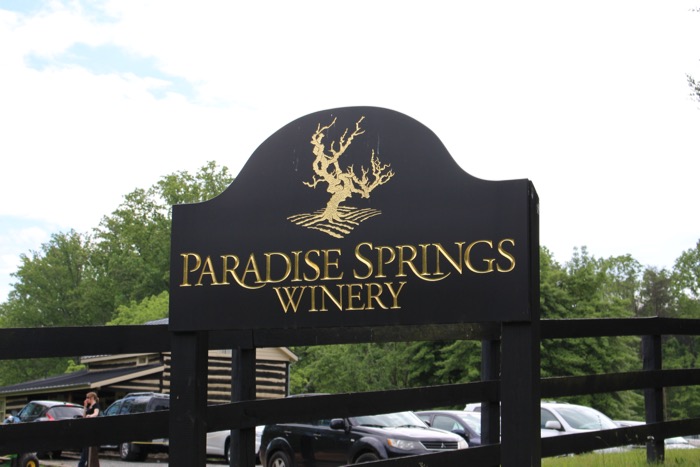 Upon entering the tasting room we were waved at by one of the wine educators, Joey. He waved us over to his tasting station. He informed us that he knew us from our blog! That was so cool! Joey turned out to be a very knowledgable wine educator. Not only was he an expert on the wines at Paradise Springs, but he also knows a lot about wine in general. Throughout our tasting he shared tidbits of information about Paradise Springs and their whole winemaking process. He was one of the most knowledgable wine educators we've ever had. We thoroughly enjoyed our tasting experience with Joey.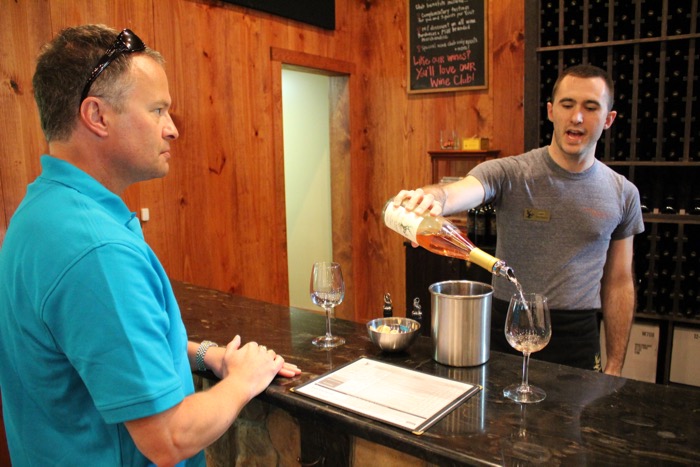 From our tasting we selected a few favorites. Our favorite white was the 2013 Chardonnay. We noted pear, citrus, a hint of mineral and a lengthy finish with a round mouth feel. Our favorite red was the 2013 Cabernet Franc. It was smokey and we noted cherry, red raspberry, and eucalyptus. We also enjoyed (and always do enjoy) the 2014 Nana's Rose. We noted strawberry, melon, with a crisp mouth feel. We enjoyed it so much we enjoyed a bottle with some nibbles after our tasting.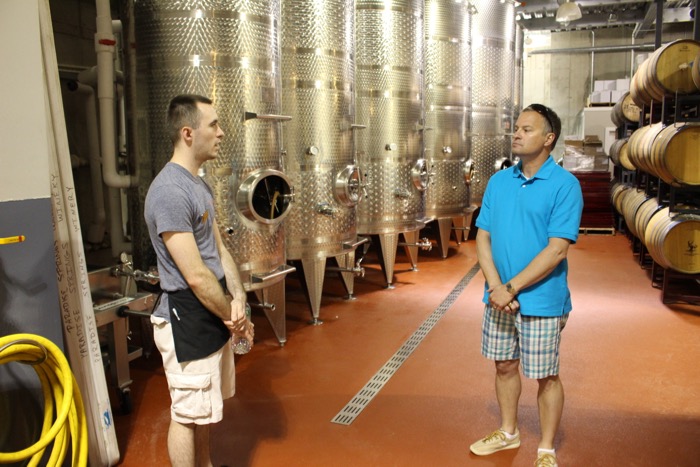 After our tasting Joey gave us a quick tour of the wine making area. The new floor looked great and the plan for future expansion of tanks will be a great addition. After enjoying our Nana's Rose with some nibbles, we purchased our favorites and said goodbye to Joey. We consider Joey our newest wine friend! If you haven't been to Paradise Springs in awhile, it's time to plan a visit. Be sure to ask for Joey and when you do, tell him Virginia Wine Time sent you!
P.S. This is post number 900!