Last weekend our friends Jill and Michael (wine club members) and their son invited us to join them for a tasting and lasagna lunch at Naked Mountain Vineyards. Each year we try to get to Naked Mountain in the winter time to enjoy the lasagna lunch. We were happy to accept their invitation.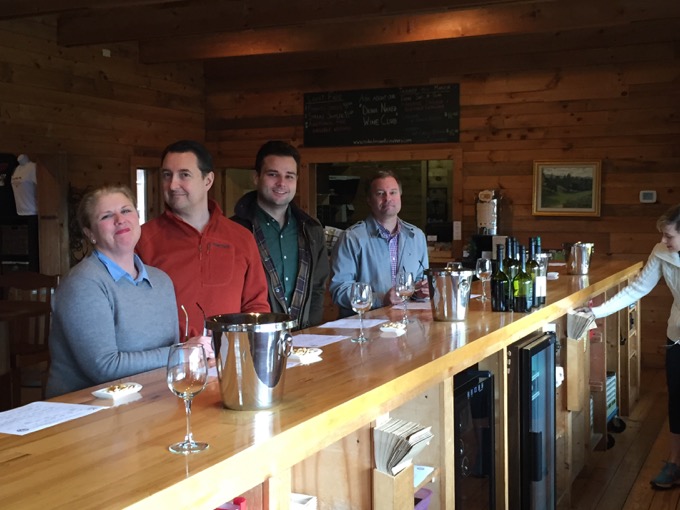 We tasted the current line up of wines before our lunch. From the tasting we all decided our favorites were the 2013 Barrel Fermented Chardonnay and the 2012 Raptor Red. We were also surprised by how much we liked the 2013 Birthday Suit. We weren't looking for a white wine to sip on on a warm spring day but this wine made us think of just that. It was crisp and fruity.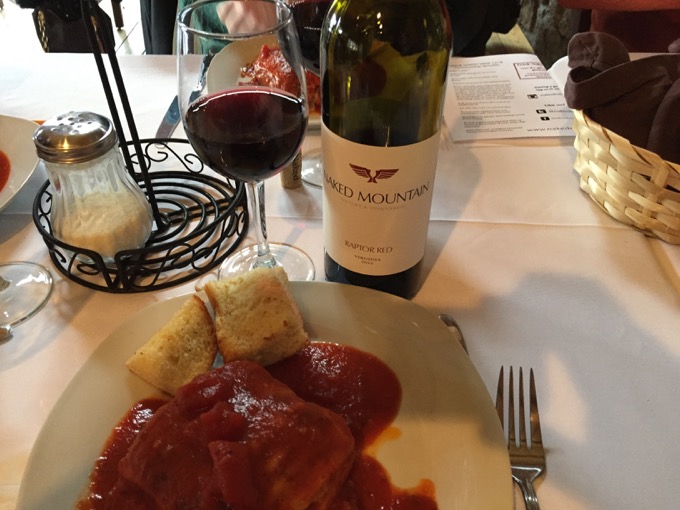 After our tasting we sat down to enjoy the lasagna lunch. We all agreed to enjoy a bottle of the 2012 Raptor Red with our pasta. We noted blueberry, spice, plum, and toasted oak. It paired deliciously with our lasagna. If you haven't been out to Naked Mountain lately, be sure to get there during the winter so you can enjoy the lasagna lunch. And when you do, tell them Virginia Wine Time sent you!