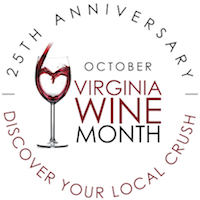 On Friday night we went to the Whole Foods Market Tysons for their weekly Fab Five Fridays. The wine pairings for the evening were all Virginia wines. We thought this would be another great way to celebrate Virginia Wine Month. We posted about it Twitter and Facebook and were pleased to see some of our readers turn out to taste some Virginia wine. Neche Harris from the Marketing Team asked us to be on hand to answer questions about Virginia wine while tasters went from station to station. We were happy to promote Virginia wine!
The first course was arugula salad with Idiazabal cheese, apples, and caramelized walnuts. It was paired with the Barboursville Pinot Grigio. This is one of our favorites and we thought it paired nicely with the salad.
The second course was a spicy Italian sandwich with fresh mozzarella. It was paired with the Horton Norton Red Blend. I am not a huge fan of Norton but Warren thought the fruity notes helped calm the spicy nature of the sandwich.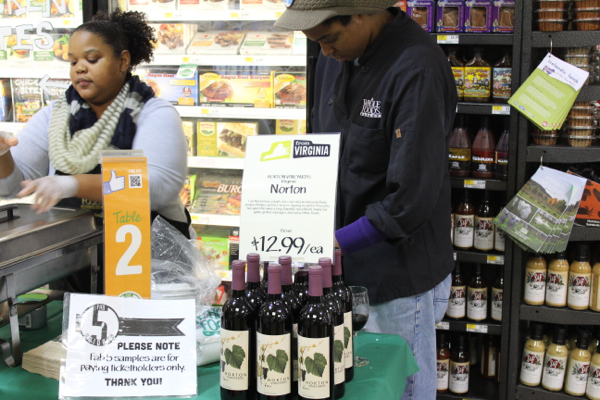 The third course was Alfredo and penne pasta. It was paired with the Horton Viognier. This was my favorite pairing. I really enjoyed the penne pasta and thought the viognier was a good pairing with the cheesy Alfredo sauce.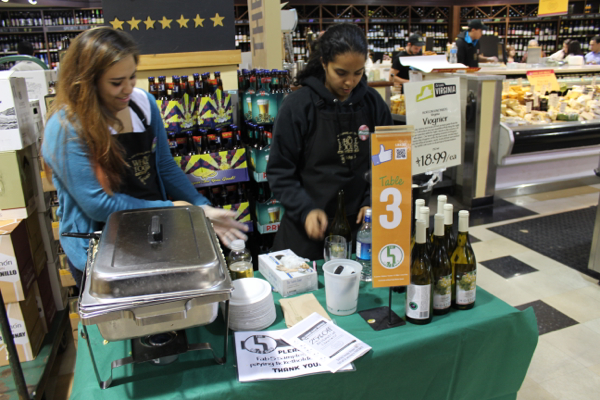 The fourth course was spaghetti bolognese. It was paired with the Crosskeys Petit Verdot. Petit Verdot is one of my favorite grapes. I have several different Virginia Petit Verdots on my rack. Besides the spaghetti being delicious, the wine was very nice as well. This petit verdot had just the right tannin structure to balance the bolognese sauce.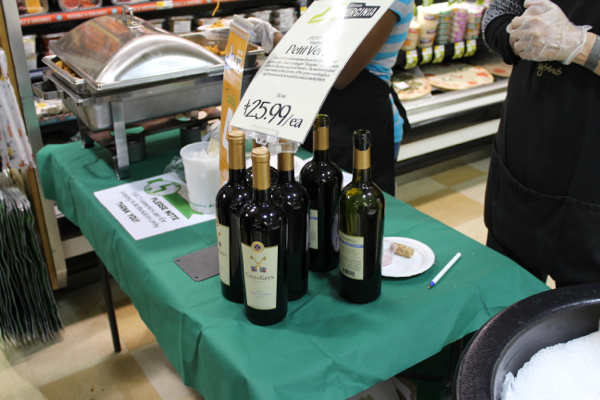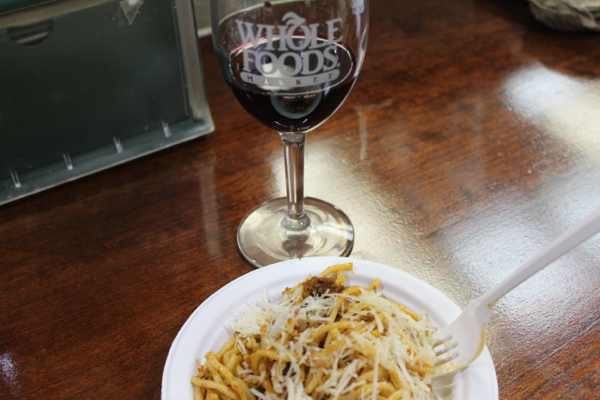 The fifth and final course was a pumpkin roll with cream cheese. It was paired with the Pearmund Riesling. The sweetness of the wine paired nicely with the spice and cream cheese of the pumpkin roll.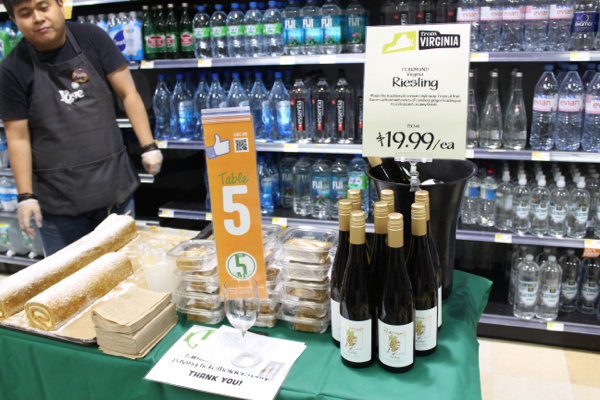 While tasting the different courses we were able to chat with many people about Virginia wines. It was great to chat about Virginia wine and info people about wineries, wines, and destinations available in Virginia. We had lengthy conversations with Kerry and Danielle and Tom and Anna.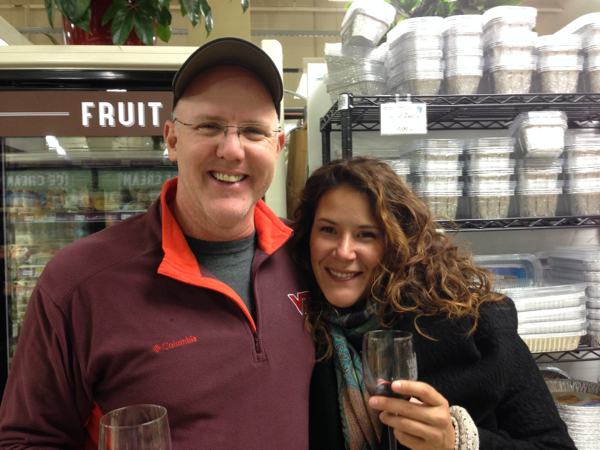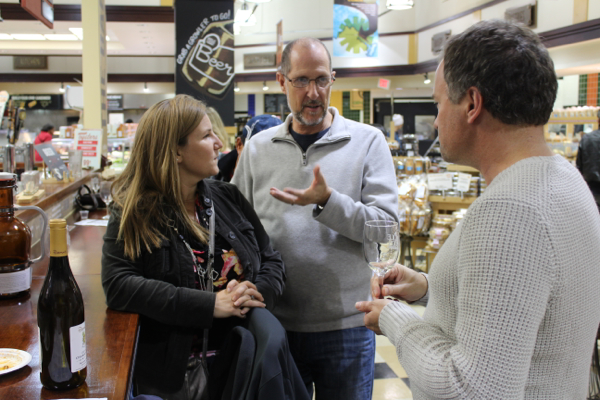 Whole Foods Market doesn't always showcase Virginia but Friday night Pearmund Cellars was pouring several of their wines and Albemarle Ciderworks was tasting several of their ciders. We were so pleased to see and hear such great things about Virginia Wine (and cider). We've attended many of the Fab 5 Fridays in the past but no more. Starting Thursday October 31st (Halloween) Fab 5 is moving to Thursdays. So be sure to check out the Fab 5 on Thursday now and when you do, tell them Virginia Wine Time sent you!