One of our favorite wineries in Virginia is Granite Heights. We enjoy returning from time to time to check in with Toni and Luke and see what's happening with the wines. We always get such detailed information about what's happening in the winery. It's always great to see Toni and Luke.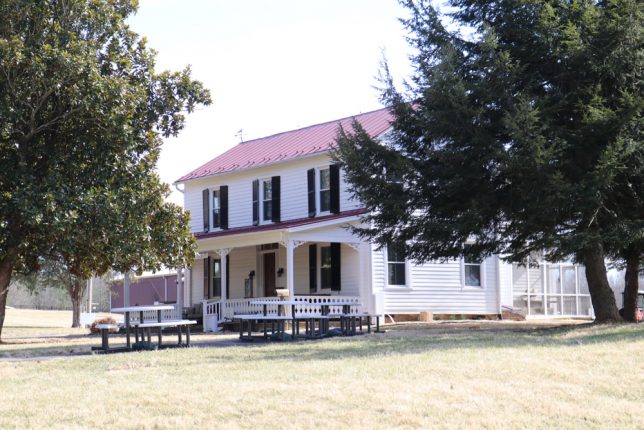 We visited a couple of weeks ago and we weren't disappointed, as usual. Of course we started with the white wines. We tasted the 2014 Petit Manseng, the Shadow White (NV), and the 2014 Chardonnay. Our favorite was the 2014 Petit Manseng. We noted pineapple, a full fruit palate and nice acidity. We thought of Spring and sitting outside with a plate of nibbles to enjoy this one.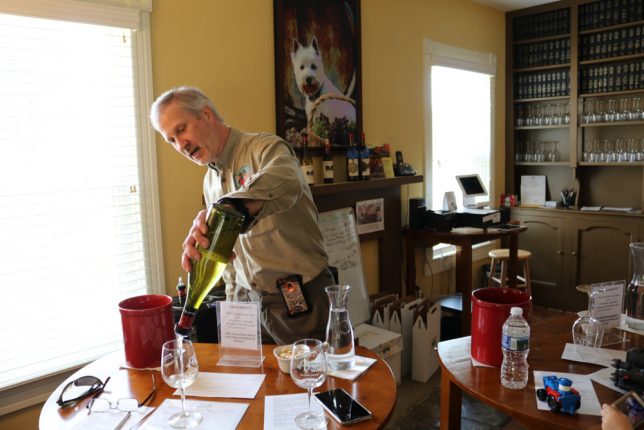 We moved onto the reds and tasted the 2011 Evening Serenade, the 2012 Humility, and the 2012 Merlot. It was really hard to select a favorite here because they were all so good. I did, however, select the 2011 Evening Serenade. Yes, 2011 was a tough year for many wineries in Virginia but with Luke's expertise, this red turned out beautifully. It's a blend of 39% Merlot, 11% Cabernet Franc, 38% Cabernet Sauvignon and 12% Petit Verdot. It was barrel aged for 20 months. We noted smoke, raspberries, cherry, and an herby note. The ending was smooth and the tannins just barely touch the back of your tongue. We thought this would make a great pizza, pasta, or burger wine. And in fact, we had it just a few nights later with a spicy pepperoni pizza. It complimented the pizza beautifully.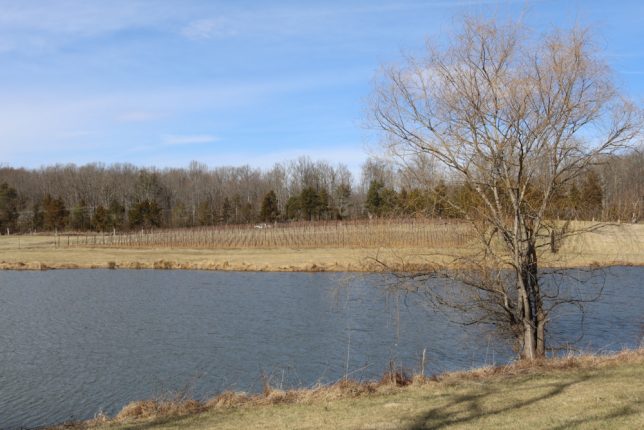 Before leaving we enjoyed a glass of the 2014 Petit Manseng while enjoying the view of the pond and the vineyards beyond while sitting in the Adirondack chairs. We picked up our favorite wines to bring home. Luke had a few bottles left of the 2010 Cabernet Franc and the 2010 Cabernet Sauvignon that I couldn't resist bringing home. We also purchased the 2011 Evening Serenade and the 2012 Merlot. Great reds to join the other reds on our wine rack.
As is always the case, we enjoyed our time at Granite Heights chatting with Toni and Luke and enjoying the well crafted wines. We will need to return sooner next time and maybe make a video with Luke. Until that time, get out to Granite Heights Winery and tell them Virginia Wine Time sent you!