On Sunday we braved the cold temperatures and threats of ice to get to a few wineries to pick up club wines. I had wines to pick up at Breaux and Doukenie and we thought our first winery trip in 2014 would be to pick up those wines.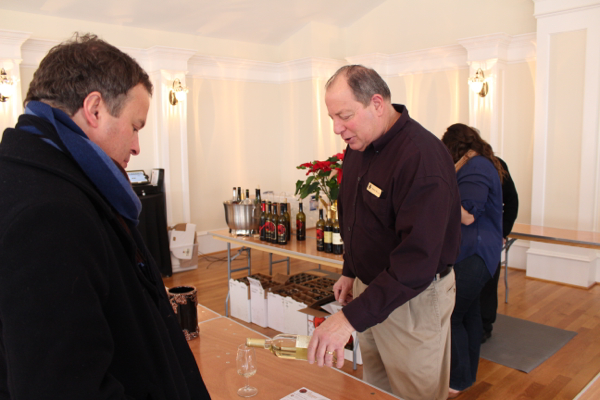 After some icy travel, we made it to Breaux. We were so glad to see our wine friends Bruce and Silvia. Bruce conducted our tasting. We tasted the club wines and the regular tasting menu wines. We have tasted many of them before but were reminded how much we enjoy them. The 2012 Viognier stood out with the floral nose and honeysuckle notes. I also enjoyed the new version of Equation. It is a new blend of mostly 2011 reds. I decided to bring a bottle home for an evening when we are looking for a sipper to go with pizza or burgers. We had the chance to taste the 2010 Cabernet Sauvignon to compare it to the 2006 vintage. I preferred the 2010. We noted sweet tobacco, raisiny fruit, jammy and cherry notes. It could use a little more time but I thought it was ready to enjoy now.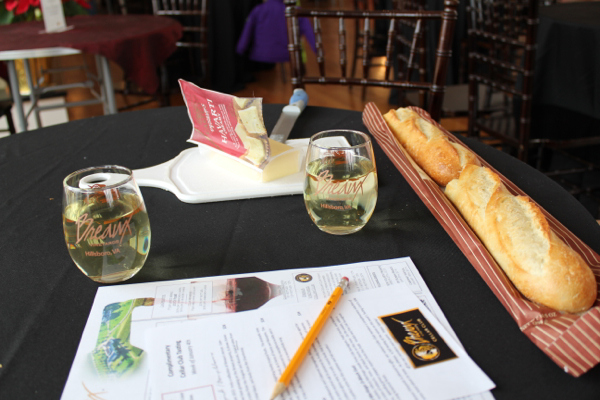 After our tasting we decided to enjoy a glass of wine with a baguette and cheese. Warren enjoyed the Cellar Selection 2012 Reflection and I enjoyed the 2012 Vidal Blanc. We are always looking for white wines to add to our racks so we brought home a bottle of each of these. We always enjoy our time at Breaux and we take advantage of the benefits of being club members.
We then headed to Doukenie to pick up my club wines there. The ice hadn't let up a bit. We still made it there safely. As a club member we get a complimentary tasting when we pick up our wines. We decided to do just that.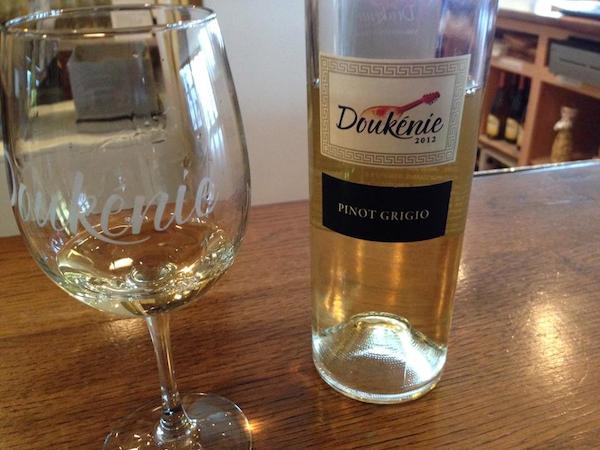 If I remember correctly, we tasted the 2012 Pinot Gris, the 2010 Le Vin Rouge, the 2011 Merlot, the 2011 Cabernet Franc, and the 2011 Vintner's Reserve. The Pinot Gris reminded me of warmer days. I kept thinking I would enjoy it more on a warm spring day while sitting on the balcony. Those days will return in a few months. The 2011 Cabernet Franc tickled my taste buds the most. I enjoyed the cherry notes, black fruit flavors and the smooth ending. We enjoyed it so much we enjoyed a glass of it before getting back on the road to brave the icy weather on the way home.
We headed up with almost a half a case of wine! If you haven't been to Breaux Vineyards or Doukenie Winery lately, plan a trip in the new year. And when you do visit, tell them Virginia Wine Time sent you!