We are back! We hope that readers had a wonderful holiday season filled with cheer and Virginia wine! Here we present our reflections on memorable wines that we enjoyed in 2013.
Virginia White Wines:
1. Ankida Ridge Chardonnay 2011
2. Linden Avenius Chardonnay 2010
3. Barboursville Vermentino Reserve 2012
4. Breaux Reflection 2012
5. Keswick V2 2012
6. King Family Chardonnay 2012
Virginia Red Wines:
1. Ankida Ridge Pinot Noir 2011
2. Barboursville Nebbiolo 2009
3. Breaux Nebbiolo 2005
4. Gray Ghost Cabernet Sauvignon Reserve 2010
5. Glen Manor Hodder Hill 2010
6. Philip Carter Cleve 2010
Sparkling Wines:
Trump SP Blanc de Blanc 2008
Thibaut Janisson Blanc de Chardonnay
Tarara—we enjoyed Jordan's first effort with sparkling wine while at a retro 1980s concert at the winery. It was here that Paul impersonated Journey's former lead singer, Steve Perry.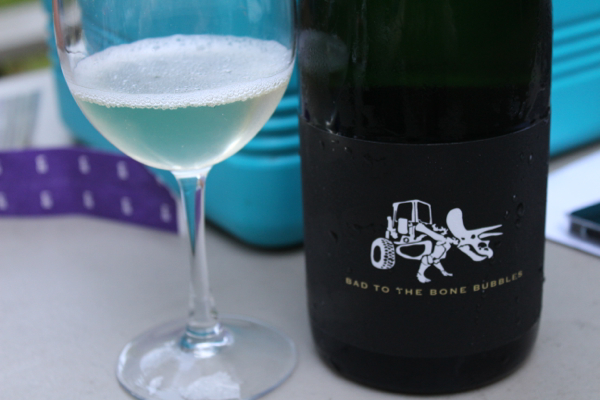 Other Regions:
Yes, we do drink wine from regions other than Virginia. Here is a list of wines produced from outside of Virginia that we enjoyed last year.
1. CHATO9 Chateau Neuf du Pape
2. Hanzell Chardonnay 2009
3. Merry Edwards Klopp Ranch Pinot Noir 2010
4. Poggio al Tesoro Bolgheri Sondraia 2007
5. Tsarmine Champagne Millesime 2008 Brut
6. Twomey Cellars Merlot 2002
What wines did you enjoy last year? Were they from Virginia? California? France? Let us know. In the meantime, plan to visit Virginia wineries in 2014, and mention that Virginia Wine Time sent you.