Our friends Jill and Michael are club members at Naked Mountain Winery and Vineyards. On Sunday we joined them to pick up their club wines and enjoy the new club space at the winery.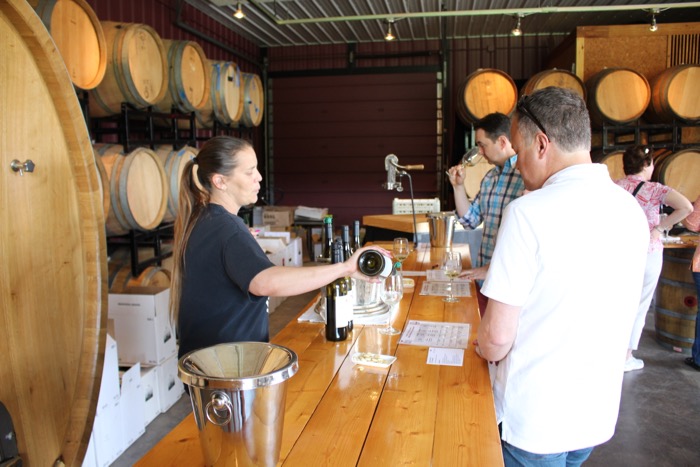 Since we were their guests we were able to taste the club wines. We really enjoyed the 2014 Aerie White which is a blend of 72% Viognier, 20% Vidal Blanc, and 8% Chardonnay. It was crisp and light with lemon-lime, mango, and melon flavors. We also enjoyed the 2010 Tannat Reserve. Dark fruit, medium tannins, and a hint of sweet raisin were the flavors we noted. This Tannat won a gold medal at the Governor's Cup a couple of months ago. We can see why.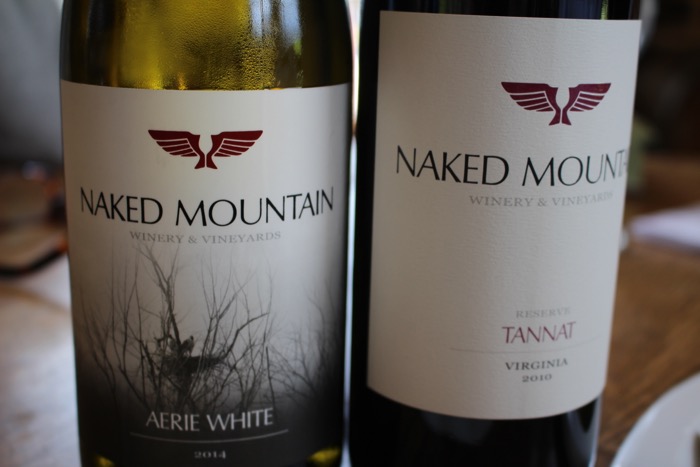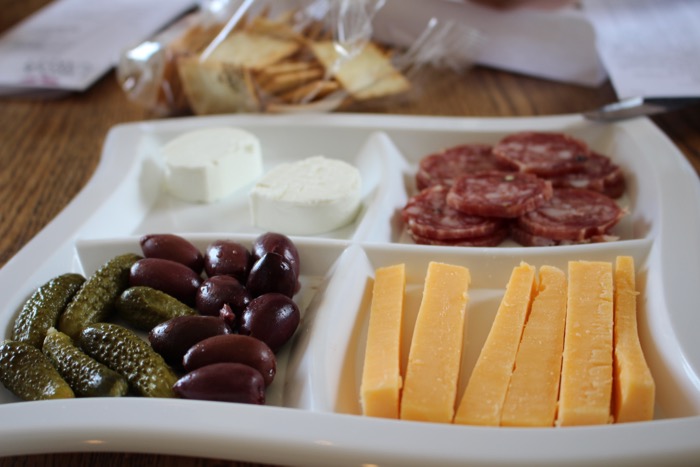 After our tasting we enjoyed the Tannat and the Aerie White with some nibbles while enjoying the sunny early summer afternoon. If you haven't been to Naked Mountain lately, plan a trip soon and tell them Virginia Wine Time sent you!