Keswick Vineyards is one of our favorite wineries. We try to visit them each time we travel to Charlottesville. During our last visit to Charlottesville over the Columbus day weekend, we were able to stop by Keswick to see what was new.
We elected to do a tasting of the current offerings in the tasting room. As is always the case, we started with the white wines. Of these we both preferred the 2013 Trevillian White. This is a blend of 55% Viognier, 25% Chardonnay, and 20% Pino Gris. We noted lots of tropical fruit, a floral nose, and nutty/toasty finish. We thought this one would be perfect on a warm fall afternoon. We also enjoyed the 2012 Viognier Reserve with it's fuller mouth feel and food friendly full mouth feel.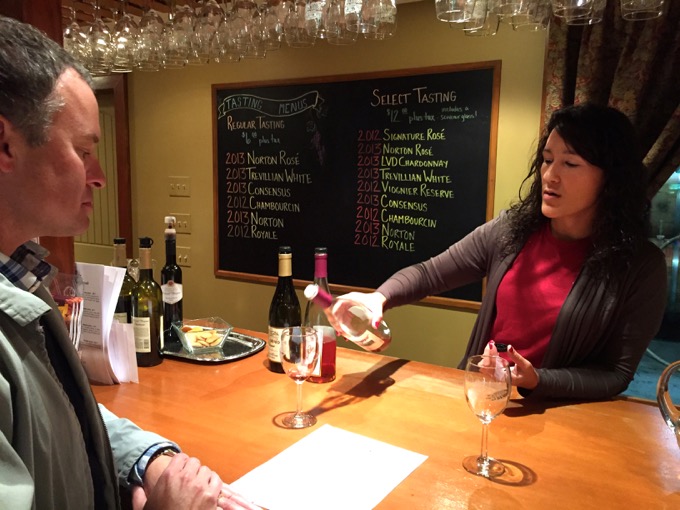 Of the reds we both enjoyed the 2013 Norton. I'm not a huge norton fan but this one was a bit lighter and had notes of cranberry that I enjoyed. Warren noted that this wine could even be a sipper on it's own.
After our tasting at the bar, winemaker Stephen Barnard invited us back to the barrel room to sample some of the 2013 vintages and 2014 vintages. We tasted several 2013 Cabs and cab francs. We also tasted the 2014 Verdajo, Viognier, Chardonnay, Cab Sauv, Chambourcin, Merlot, and Petit Verdot. While these were all wonderful wines and are progressing well in the barrel, the Petit Verdot stood out to me as the winner. It has an amazing color, notes of dark fruit, and firm tannins! I was surprised at how delightful it was after only a short time in the barrel!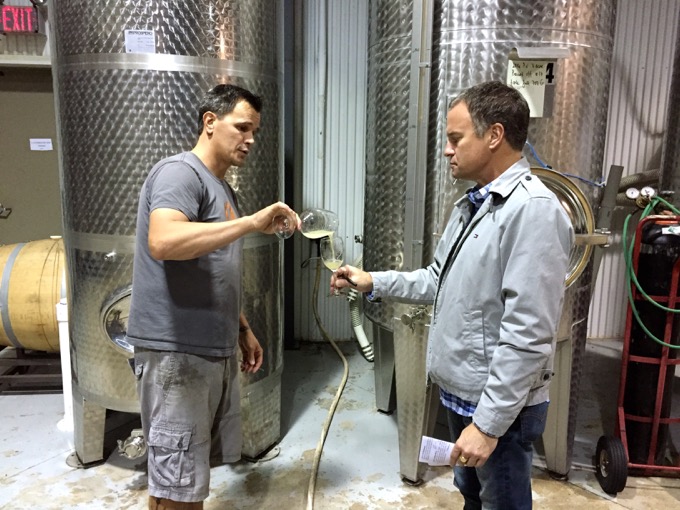 We always enjoy our time at Keswick Vineyards. We have a great time talking about and tasting wines with Stephen. Plus, he makes some great wines! After our time with Stephen we enjoyed a glass of the Trevillian on the porch. Some of the harvesters were enjoying some well deserved rest on the porch as well. They let me take photo of their hardworking hands.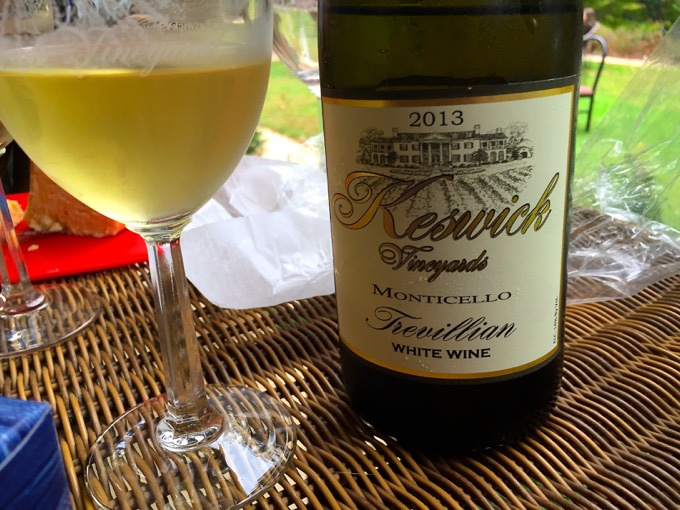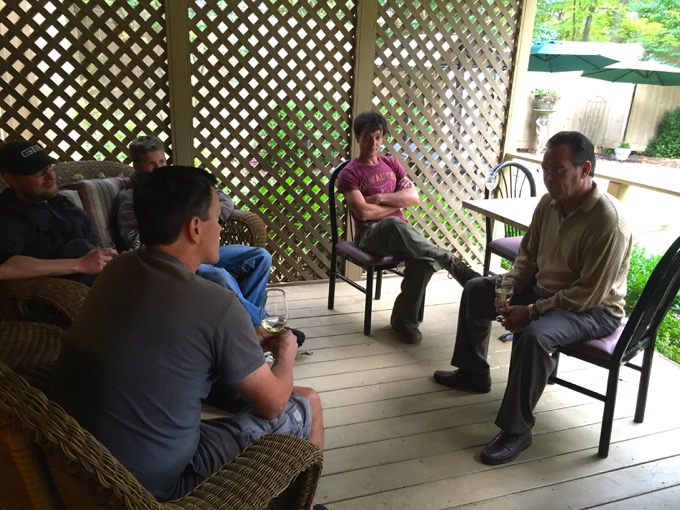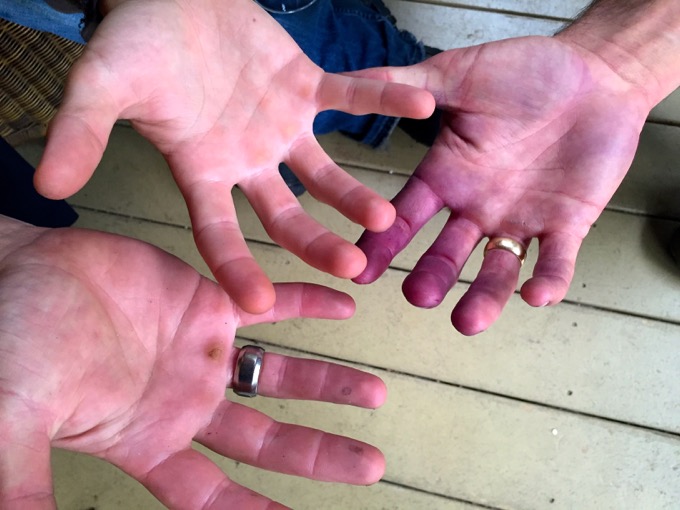 The next time you travel to the Charlottesville area, be sure to plan a stop at Keswick Vineyards. And when you do, tell them Virginia Wine Time sent you!