As 2015 comes to a close, I wanted to catch up on a couple of celebratory events that occurred at local wineries in the past couple of months. In early November, Old Westminster hosted a "vine" cutting event to celebrate the official opening of its new tasting room; later in the month, Gray Ghost Vineyards held a gala to toast the release of its gold-medal winning 2012 Reserve Cabernet Sauvignon.
Paul and I try to frequent Maryland wineries when the calendar allows us to do so. One Maryland winery that is always on our must visit list is Old Westminster. We've written about this winery in the past and always with glowing remarks. On November 5, Old Westminster cut the vines to open a new tasting room to accommodate the growing crowds that visit the winery. Mother Nature provided a crisp fall afternoon for the ceremony that opened with remarks from Kevin Atticks, executive director of the Maryland Wineries Association. Al Spoler, host of the radio program Cellarnotes, continued the accolades first offered by Kevin Atticks. Finally, Drew Baker, vineyard manager and spokesperson for the Baker family, took to the podium to extol the virtues of value added farming and its future in Carroll County, Maryland; he also thanked sister Lisa for her expert winemaking. Drew also acknowledged that the success of Old Westminster was due to a family effort to craft wines in a state that is just appearing on the radar as one that can indeed produce quality wines.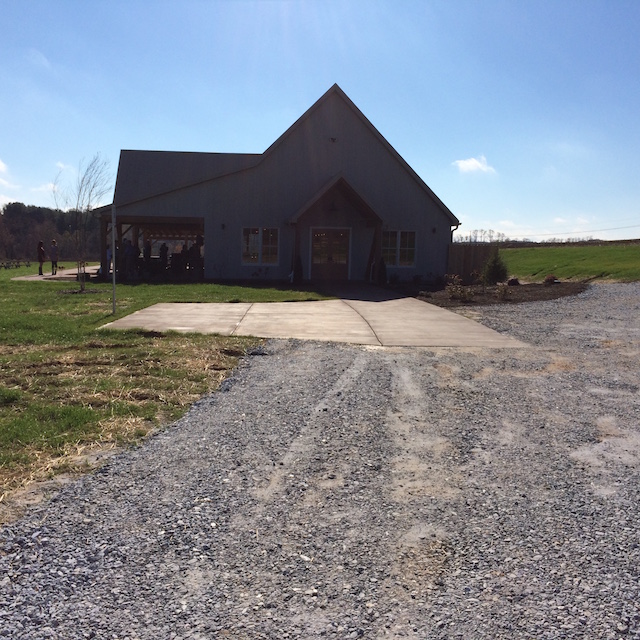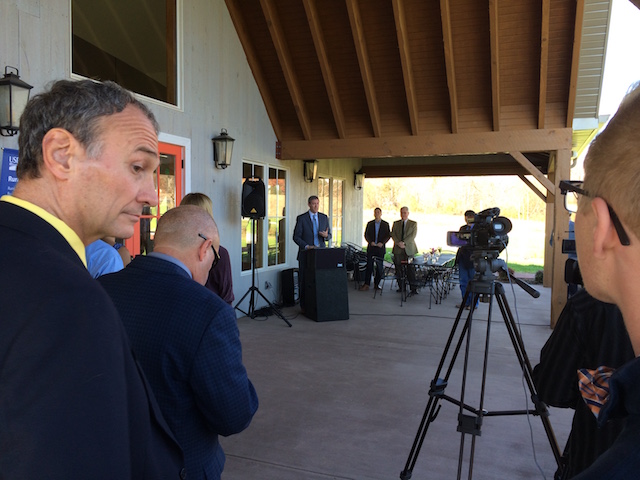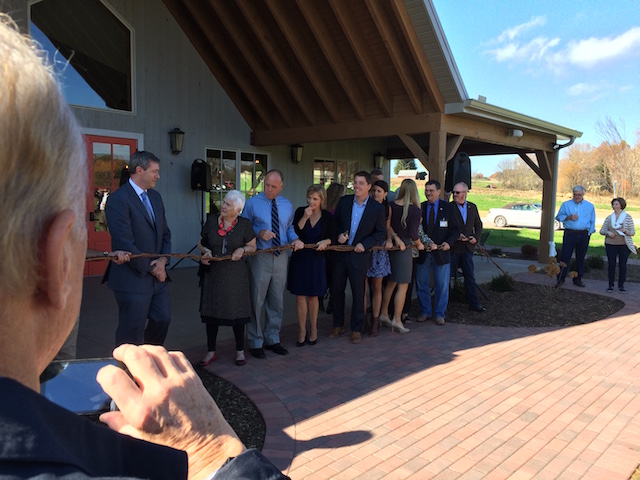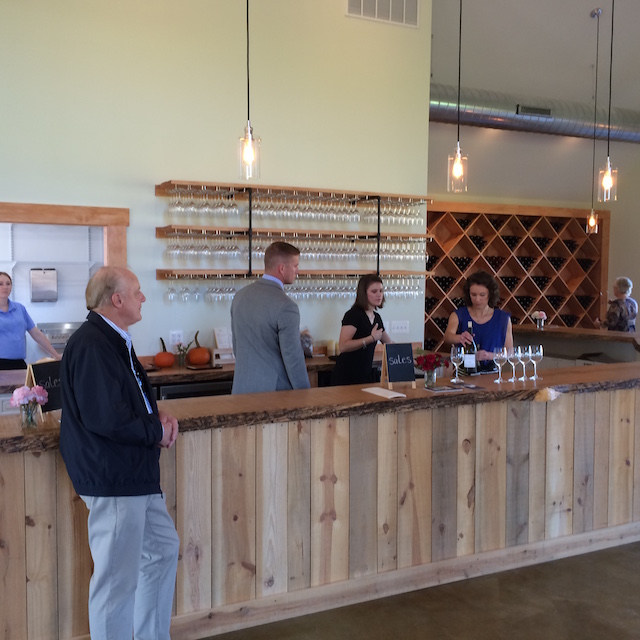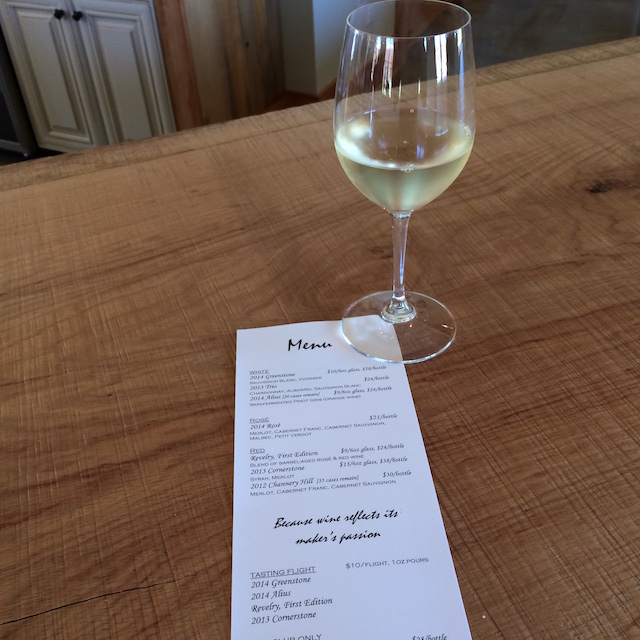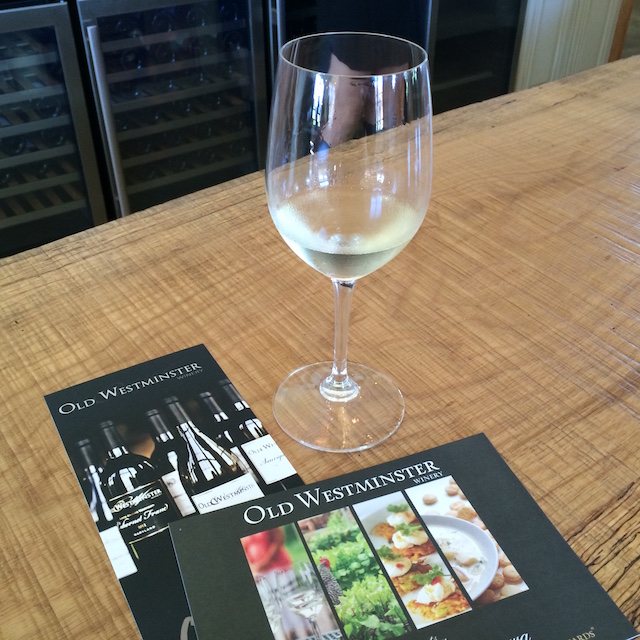 The Baker family and other guests then cut the "vine" to officially open the tasting room. Guests were then treated to a buffet lunch paired with the winery's Greenstone, a blend of Viognier and Sauvignon Blanc, and Revelry, a red wine blend.
Gray Ghost Vineyards' fans were excited to celebrate the gala release of the winery's 2012 Cabernet Sauvignon Reserve. A reserve cabernet was not produced in 2011 because Cheryl and Al Kellert, owners and winemakers at Gray Ghost, did not feel that the 2011 vintage met the standard for a reserve wine. However, the 2012 vintage was a different story, and the Reserve Cabernet Sauvignon has already taken a gold medal at a California wine competition. The gala proved to be an wonderful evening with lovely fall table settings providing an elegant atmosphere for the event. Heavy hor d'oeuvres and decadent chocolates paired well with the complex Cabernet Sauvignon and its notes of dark cherry and plum. Silk tannins presented a wine that can be enjoyed now but will be appreciated more if aged for a few years.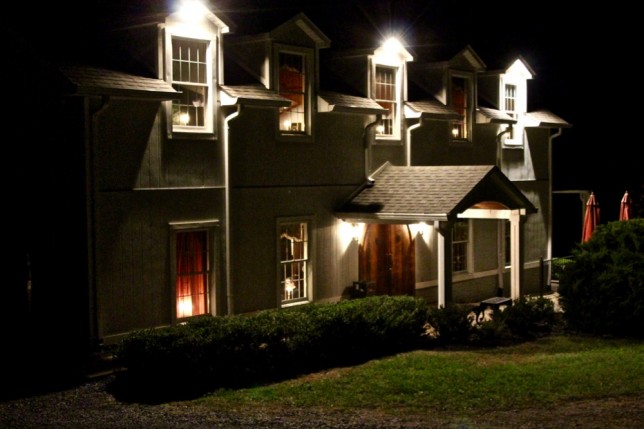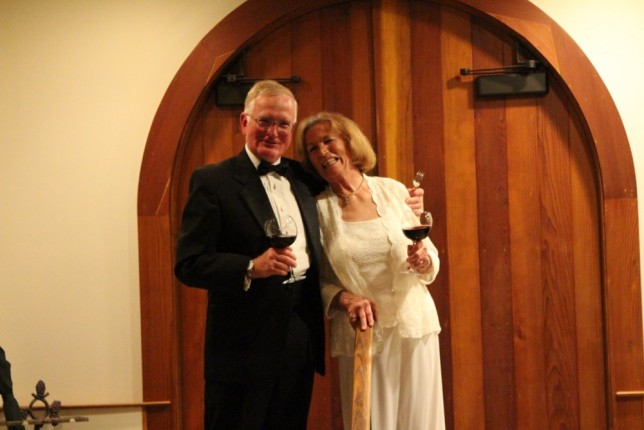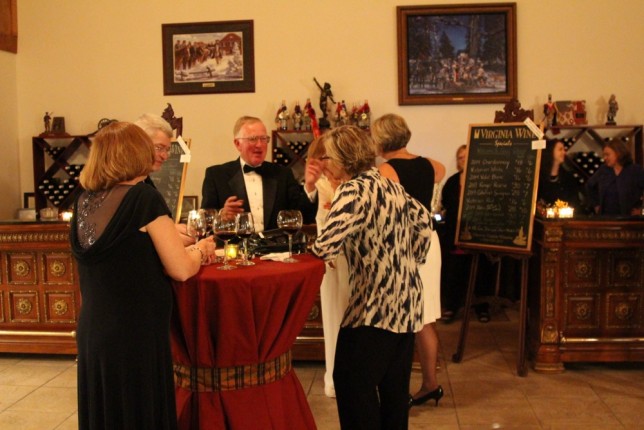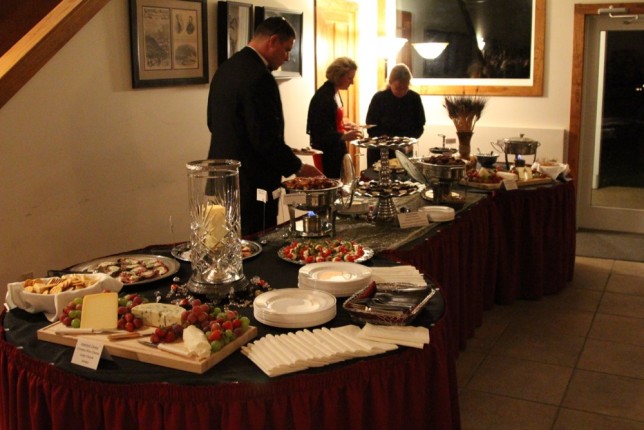 Plan a visit to these local wineries and sample their award-winning wines. Purchase their wines to serve over the holidays or to give as gifts. Please mention that Virginia Wine Time sent you.