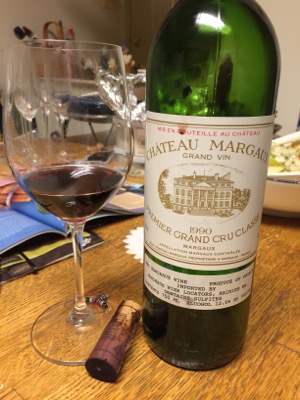 Every December 30th for the last 6 years many of our wine friends have gathered at our friend Susan's house for a final wine dinner of the year. Last night we enjoyed a wonderful dinner with friends and some amazing wines.
The star of the evening was the 1990 Chateau Margaux. It had a brown, brick edge in the color, due to age. Warren noted on his first impression tobacco and earthy elements; third swirl and air revealed cherry on the palate with sweet tobacco and good acidity. Paul and Bruce noted cranberry while Sylvia caught a whiff of geraniums. It was a wonderful wine that everyone enjoyed! What a great way to end the year!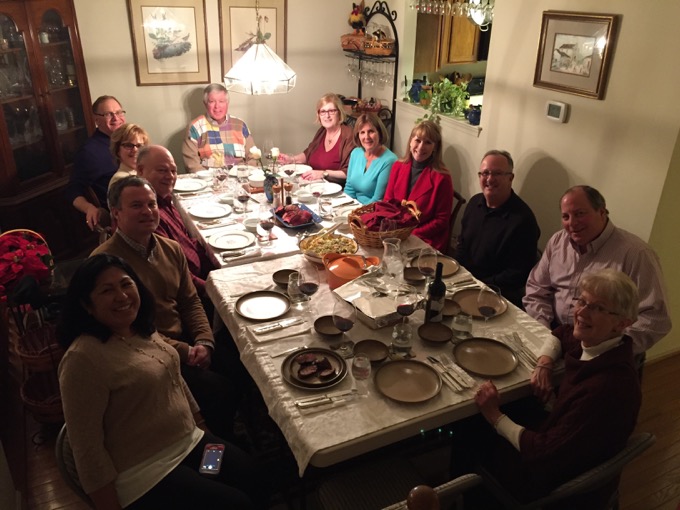 Happy New Year to all our readers! Thank you for continuing to return to our blog and read about our wine adventures! Cheers!