Last week Lost Creek Vineyard and Winery released their 2012 Reserve Chardonnay. We thought this would be a good time to return to Lost Creek and taste the new release.
Lost Creek has become a popular place. As we entered the tasting room it was a buzz with tasters. We found a spot at the tasting bar and began a tasting. We had tasted all the wines when we visited in June but it was nice to see how the wines were developing in the bottle. The wines are developing nicely. The Genesis particularly has changed and we liked it even more this time than we did in June. It's developing into a red that should be enjoyed with a thick juicy steak. During our tasting we had a chance to chat and catch up with owners Aimee and Todd Henkle. It was good to hear how things are progressing nicely at Lost Creek. Positive changes continue to happen at Lost Creek.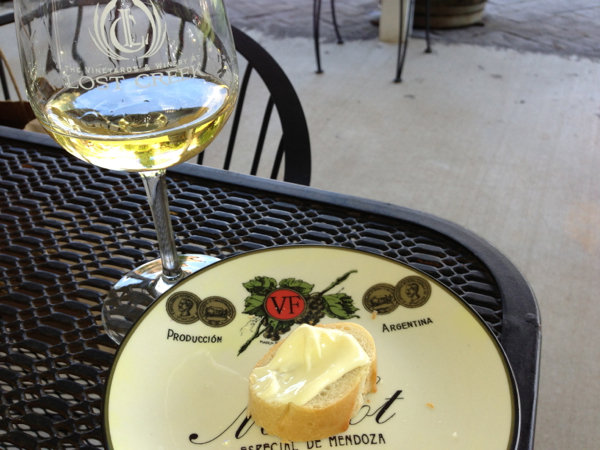 We returned to Lost Creek specifically to try the 2012 Reserve Chardonnay, and its Burgundian style reflects the expert craftsmanship of French winemaker Sébastien Marquet. After our wine tasting, we enjoyed a glass of this one with a nice brie and a fresh baguette.
Before leaving we were sure to secure a bottle of the Reserve Chardonnay for our wine rack. Check out the newest release at Lost Creek and when you do, tell them Virginia Wine Time sent you.