We decided to spend the Memorial Day weekend in the Charlottesville area, and we can confirm that the totally creepy but very cool cicadas can be seen and heard not too far from DC. The drone of the cicadas was relentless throughout our stay, and we often wondered whether we were trapped in an episode of the Twilight Zone or some other sci-fi show from the 1960s. In time, we did come to appreciate their unique sound. However, we did also taste some wonderful wines, and we even got to visit some new wineries. Today's post, though, will focus two wineries that we've already visited: Reynard Florence and an older favorite, Keswick Vineyards.
Reynard Florence: This was our second visit to Reynard Florence, but this time we got to meet owners Roe and Dee Allison. Readers may recall that the Petit Manseng is a specialty here, and it appears as either part of a blend or on its own in all five of the white wine offered for tasting. The 2012 releases of the Reynard Blanc, a white wine blend, and the Petit Manseng Monticello were less sweet than 2010 and 2011 vintages; we both preferred the off-dry versions. The Reynard Blanc 2012, a blend of Traminette (36%), Vidal Blanc (44%) and Petit Manseng (20%) was fermented dry and presented floral aromas with notes of grapefruit and melon. The Petit Manseng Monticello 2012 contained less than 2% residual sugar; we noted pear and honey flavors with a lengthier finish. These complex white wines should be perfect for summer especially if white fish or poultry were on the menu.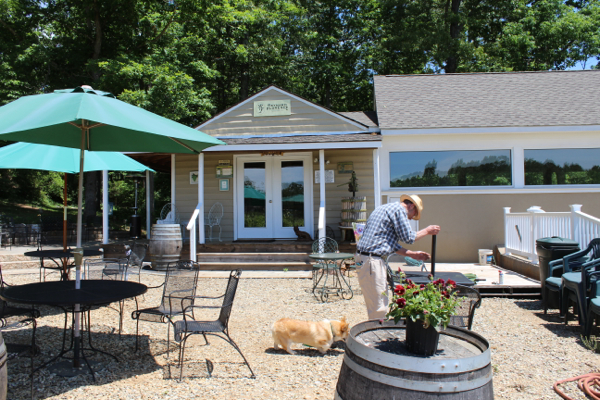 The red wines were next on the tasting sheet, and I continue to classify the Reynard Florence Cabernet Franc 2010 as a classic from Virginia. Lighter bodied with berry and spice elements make for a perfect wine with light grilled fare including chicken and pork. We both gravitated to the Merlot 2010, a more fruit forward wine with characteristics of mixed berries, tobacco and anise. A tannic presence suggested a wine suitable for a heavier steak dish with a side of grilled veggies.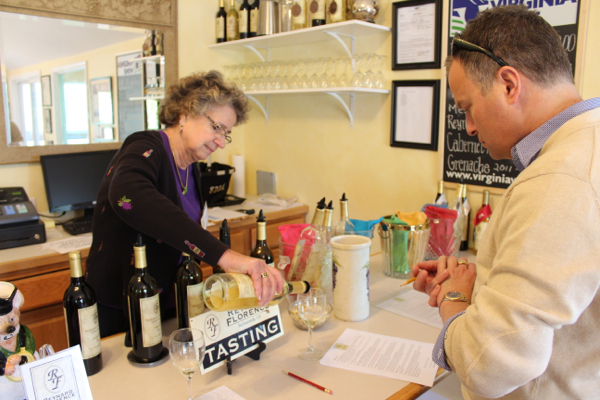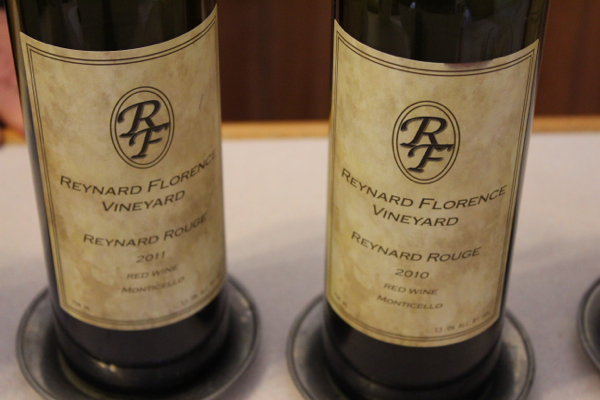 Keswick Vineyards: We always look forward to visiting with Stephen Benard, and were lucky to find Stephen behind the tasting bar at Keswick Vineyards. Our tasting began with a creamy 2012 Barrel Select Rose made from Touriga grapes; we're big rose fans, and this one was an immediate hit for us. However, the 2012 V2 seems destined to be the summertime wine from Keswick Vineyards. A blend of Verdejo (51%) and Viognier (49%), the V2 presented citrus and apple elements with a grassy note to boot. Its refreshing crispness will take the edge off of any warm summer afternoon. Red-wine drinkers who prefer an easy sipper during the hot weather may like the 2012 Consensus, a blend of Cabernet Sauvignon (50%), Syrah (30%) and Norton (20%). Club members create this blend each year, and this year's version is very fruity with softer tannins. We were also given a sample of the 2010 massive Cabernet Sauvignon Reserve—yum! Dark fruit, tobacco notes, and noticeable tannins suggest an age-worthy wine.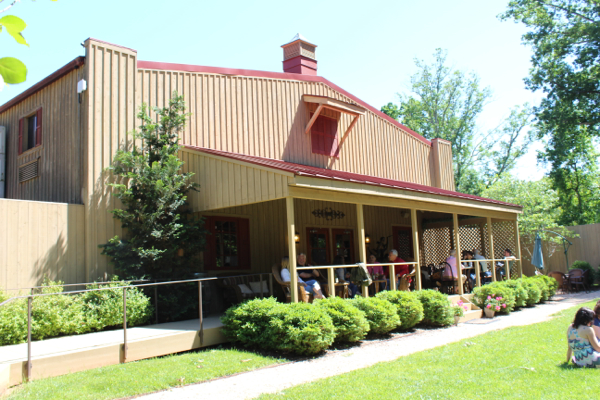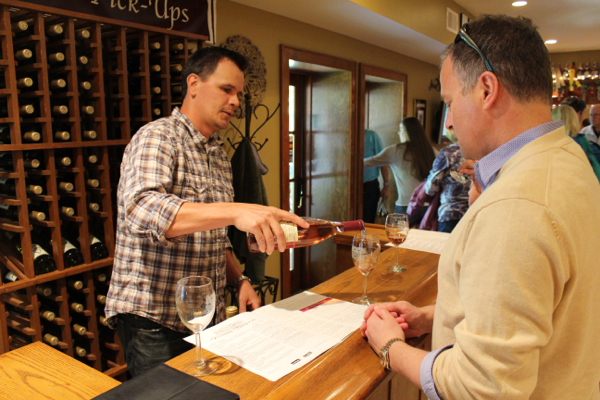 Stephen also took us to the barrel room where he treated us to sneak previews of 2012 white wines. Look for more complex Chardonnays and Viogniers from the 2012 vintage as compared to the leaner 2011 releases. Paul noted that the oak-aged 2012 Chardonnay was "beautiful." Paul is the stainless steel guy when it comes to white wines, so this was quite the endorsement! I agreed—the rich pear notes and full mouth feel were indeed quite beautiful.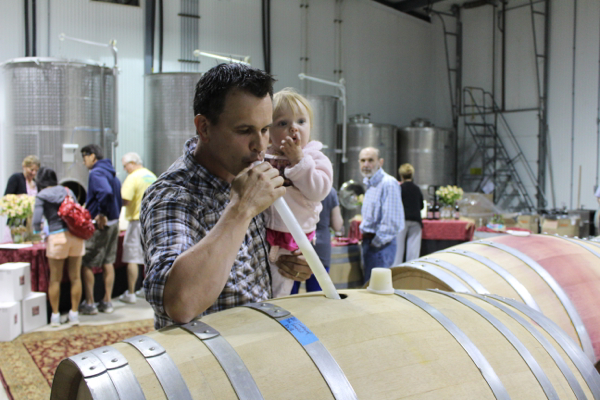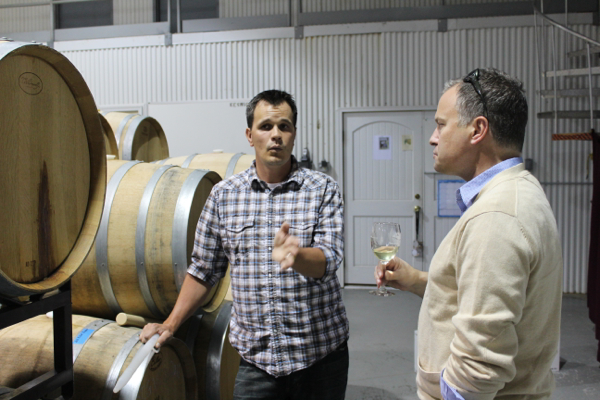 We finished our afternoon with a glass of the V2, and this we enjoyed with cheeses and a baguette. The din of cicada noises provided us with musical entertainment.
Of course, we purchased bottles of our favorites from both Reynard Florence and Keswick Vineyards. Plan a visit to these wineries to find your own summer favorites. Mention that Virginia Wine Time sent you.