I'm probably not the best Cellar Club member at Breaux Vineyards. I was two shipments behind. It was time to go to Breaux to pick up the last two shipments and check out the new wines. We were particularly looking for summer sippers as well. We went to Breaux on a Wednesday so the tasting room wasn't busy at all. While we were tasting we got a chance to talk with Chris Blosser about the recent Fauqier County ordinance as well as how things were moving along in the vineyards. Things are looking good for harvest at Breaux. They have begun harvest and the grapes are looking great!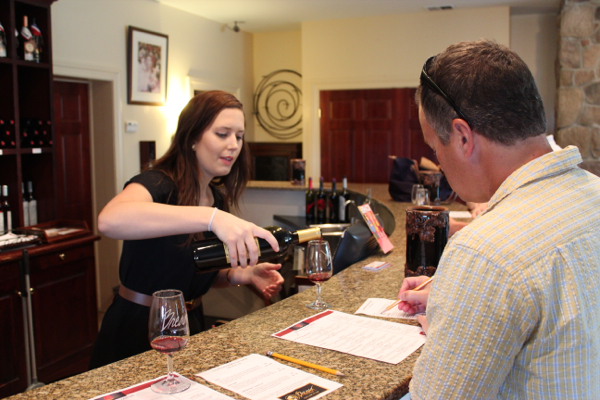 There were several new 2011 white wines that we hadn't tasted on the Breaux tasting menu. They would all make great summer sippers. The 2011 Julie Blond is a crisp white with lemon and stone fruit notes. The 2011 Viognier presented peach, apricot, and a creamy finish. We thought it was crisper than the 2010. Nice for a food or as a sipper on its own. The 2011 rose is a blend of mostly nebbiolo, cabernet sauvignon, and chambourcin. We noted strawberry and cherry. We thought this would make a perfect Wolf Trap wine.
On the slightly sweeter side, the 2011 Jennifer's Jambalaya presented honeysuckle and stone fruit. If you like just a hint of sweetness, this one is for you. Again, it would be perfect for a warm summer afternoon. The 2011 Chere Marie is just a bit sweeter with grapefruit and pineapple notes. And if you are looking for a yet sweeter wine, the 2010 Nebbiolo Ice would satisfy that sweet tooth without that syrup texture. We noted some very nice almond and vanilla notes.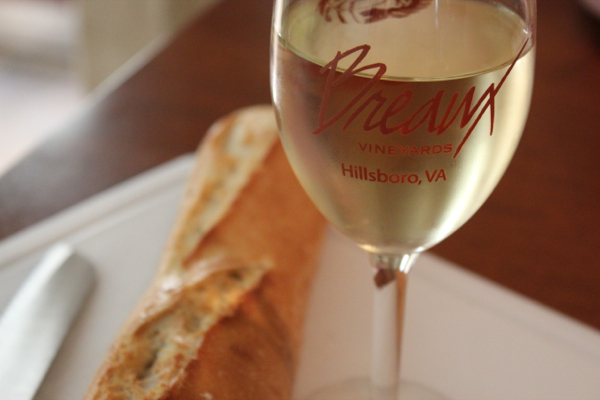 Before leaving, we enjoyed a glass of the 2011 Viognier with a baguette. The 2011 Viognier quickly became our favorite wine tasted during that visit. We also picked up my club wines and bought a few extras for the wine rack! All of these wines would be perfect for the few weeks that are left of summer 2012. Be sure to stock up now because many of them sell out fast. And when you visit Breaux Vineyards, tell them Virginia Wine Time sent you!