Our wine blogger friend Allan from Cellarblog is working to raise money for the Multiple Sclerosis Society by being part of a wine event coming up in February. Here are the details from his blog. Consider being part of the event and helping raise money for a worthwhile cause.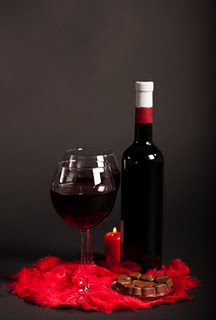 My friend Jacki has Multiple Sclerosis. Every year she organizes a team to participate in the Challenge Walk for the National Capital Chapter of the Multiple Sclerosis Society, Jacki's Determined Soles. For the last three years we have hosted a wine tasting featuring wines from local wineries to help raise money for her team.
This year, we are hosting a much bigger event. The Wine & Chocolate Tasting will be held at Vinifera Wine Bar & Bistro on February 12th from 1:00 to 4:00.
Vinifera is located in the Westin Reston Hotel at 11750 Sunrise Valley Dr Reston, VA 20191.
We will have representatives from some of your favorite wineries pouring their wines:
•Loudoun Valley
•Fabbioli
•Tarara
•Notaviva
Each winery will be pairing two of their wines with chocolate from local chocolatier MC2 Confections! Because we will have winery representatives in attenance you will be able to purchase wines and chocolate to take home with you for Valentine's Day!
We will also have two Chocolate Fountains and a silent auction with some great items donated by local vendors.
Tickets for the event are $15 and all money from ticket sales go directly to the charity.
I really want to thank all of the participants. Every one of the wineries has agreed to donate time and wine to this event. Jason at Vinifera and Meridith at MC2 Confections have both donated a lot in time and effort to make sure this event is a big success.
You can purchase tickets through the Jacki's Determined Soles website, or at the door the date of the event.