This past weekend we went to Bluemont Vineyard. We hadn't been there for quite awhile so it was nice to see what the tasting menu had to offer. Anyone who has been to Bluemont knows that it's a very popular place. The parking lot was packed as was the tasting room. We made our way to the bar and waited for our tasting. When it was our turn we found out you get to taste seven wines for $5.00. We thought that was a deal so we preceded with the tasting.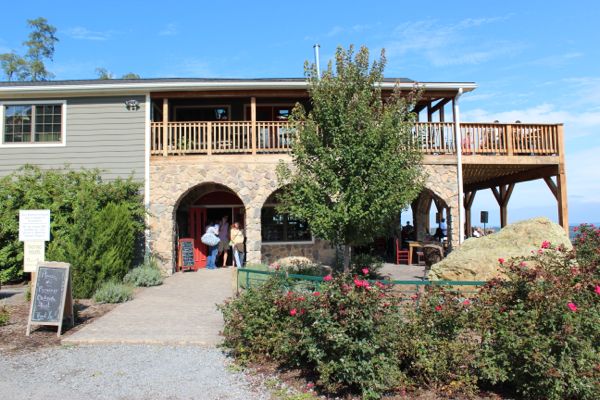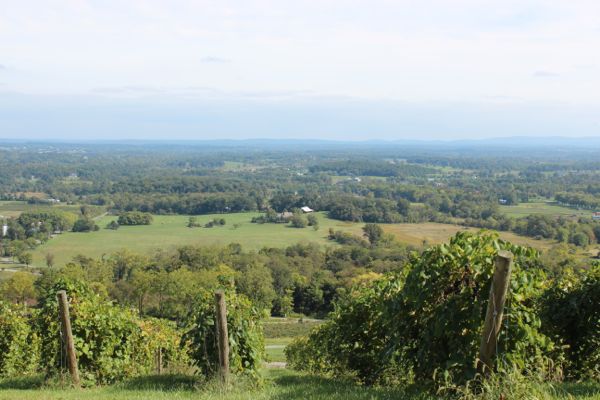 Of the white wines we really enjoyed the 2010 Stainless Steel Viognier, the Goat. This wine had a nice floral nose with peach aromas. We noted peach/stone fruit on the tongue with a mineral finish. We also noted the long finish. The sad part is the wine sold out while we were having our tasting. They literally sold the last bottle as we tasted the wine. No fear though, the 2010 barrel fermented Viognier is still for sale.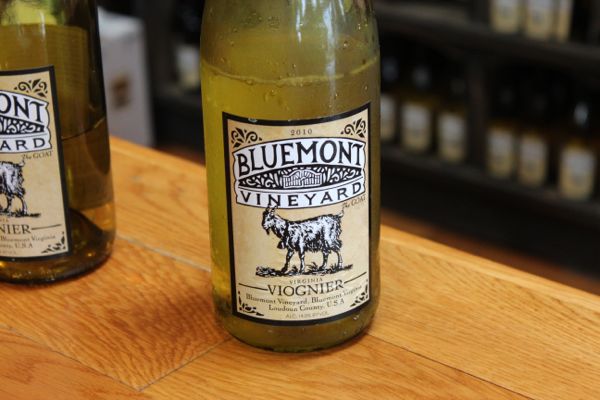 Of the reds we tasted the 2008 Merlot, the Ram, really stood out. As our tastress was pouring the wine in our glasses, she informed us that bottle was the last of the 2008 Merlot. She told us that if we liked it, we should get a glass right away. As I brought the glass to my nose, I instantly told her I wanted a glass. Right away this wine reminded me of the 2008 reds that I'm really enjoying right now. This wine had a beautifully fruity nose with lots of cherry. In the mouth the cherry continued with hints of pepper. The ending was smooth and the tannins were light. I really enjoyed this wine and was disappointed that it was already sold out. Again though, no need to fear the 2009 Merlot, the Ram, is now on sale. It has many of the same characteristics but not as fruity as the 2008.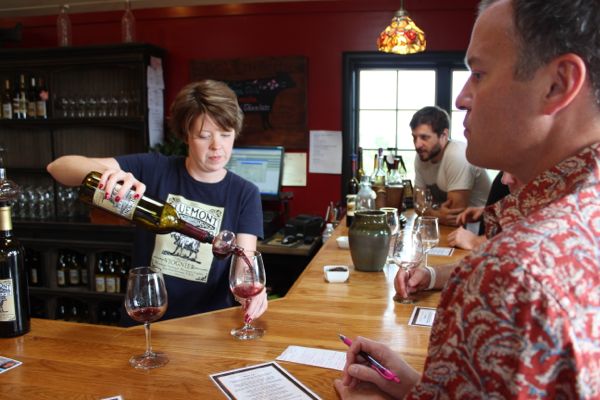 After our tasting we enjoyed that glass of 2008 Merlot with a cheese platter and baguette. We also enjoyed some live music and the wonderful view from the deck at Bluemont. If you haven't been to Bluemont lately, plan a trip soon to enjoy the wines and the view! And tell them Virginia Wine Time sent you!