We began the evening with the 2008 Chardonnay from Gray Ghost. We paired it with a creamy St. Andre's cheese and baguette. On the nose we picked up pear and apple and subtle toasty notes. In the mouth we noted similar fruit characteristics. The six months in oak provides a nice round mouth feel. It certainly complimented our choice of nibbles.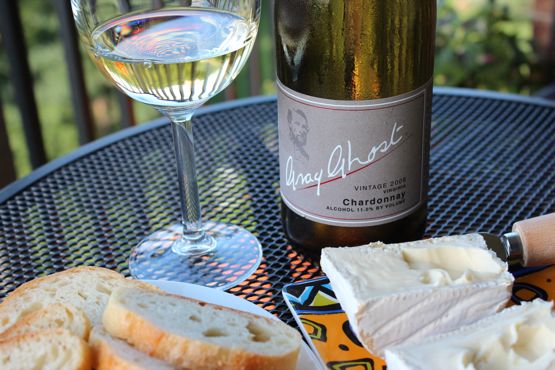 For dinner we had sirloin steaks, veggies, and wild rice. We selected the 2008 Cinq from Delaplane Cellars. Upon opening this one I wondered if it would live up to the fruit of the 2008 reds that I'd been noticing lately. On the nose we noted raspberry, cherry, anise, carmel toffee, and crushed herbs. On the tongue we noticed raspberry, cherry, and I noticed an oak presence at the end that manifested itself as tasted carmel. I also noticed the color had a purple edge even though it only had 1% petit verdot. I think this one did live up to the fruit of the 2008 reds that I've been enjoying lately. The Cinq is a very nice red wine that paired well with our meal.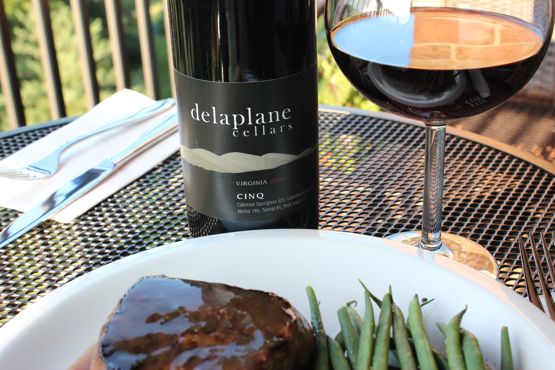 Enjoy these wines and more from Gray Ghost Vineyards and Delaplane Cellars. And if you visit them anytime soon, tell them Virginia Wine Time sent you!