This past Saturday, we attended a vintage Virginia tasting held at Philip Carter Winery to commemorate the 249th anniversary of American wine. Mark Parsons, Director of Hospitality and Operations at the winery, conducted the unique tasting that featured wines from the oldest vineyard sites in the state. These included wines from Williamsburg Winery, Jefferson Vineyards, Philip Carter Winery, Horton Vineyards, and Barboursville Vineyards. The wines were presented in a chronological order to represent their place in history.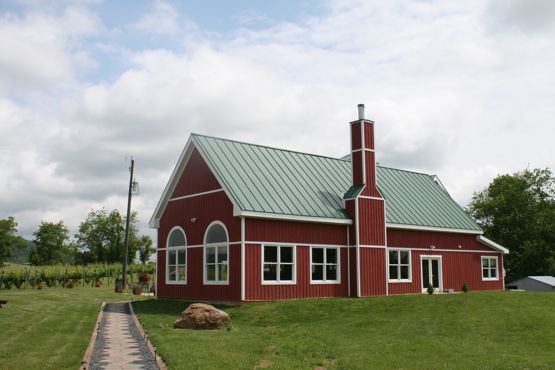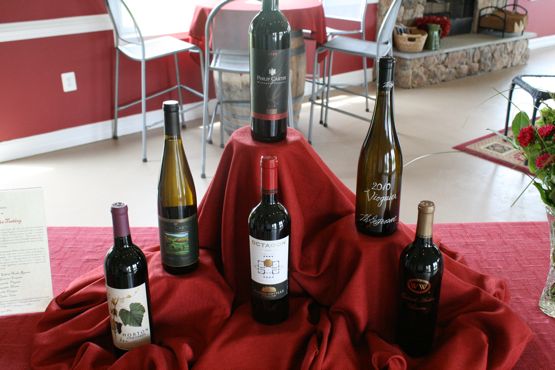 With the state's burgeoning wine industry in full swing, it is very easy to forget that Virginia's wine making history goes back to the early settlement days when colonial subjects of the Stuart King James I were ordered to plant grape vines that could then be used to make wine. The 2006 Williamsburg Gabriel Archer Reserve, a blend of Cabernet Sauvignon, Cabernet Franc and Merlot, is aptly named for the co-captain of the Godspeed; this ship brought English settlers to Virginia in 1607. It was these settlers who would have eventually bore the responsibility to plant and maintain vineyards. Given Archer's significance to this event, it was the first wine to be poured at the tasting. Next, though, was the 2009 Philip Carter Governor Fauquier; it was in 1763 that Fauquier acknowledged that Virginia wine was being produced at the Carter Plantations on the colony's northern neck. Off-dry and fruity, this Vidal Blanc was made for a warm spring day.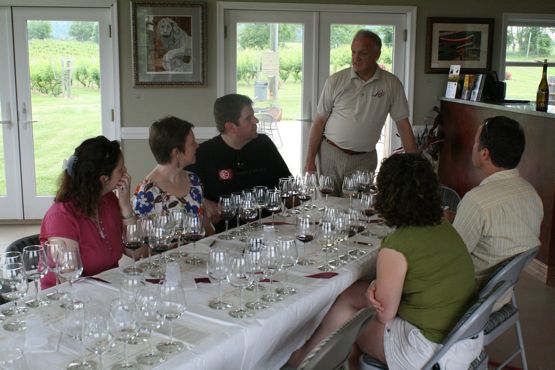 Third on the list was Jefferson Vineyards' 2010 Viognier. Thomas Jefferson was most determined to prove that Virginia could produce world-class wines, and this Viognier was crafted from vineyards originally chosen by Jefferson in 1774. He would most certainly be proud of this offering by winemaker Andy Reagan with its fruit-driven nose and palate. Our timeline progressed, though, with red wines, and these began with the 2007 Norton from Horton Vineyards. Named for Richmond's Dr. Daniel Norton, this storied grape was first made known to the public in 1830 and won international acclaim less than fifty years later. Norton fans should appreciate this offering and just in time for barbeque season! A more traditional Old World style red was presented with the 2006 Barboursville Octagon so named for the octagonal-shaped dining room in Governor Barbour's mansion. The Barboursville Winery opened in 1976 to bring about the renaissance in the Virginia wine industry. Complex and well integrated, the 2006 Octagon has earned the praises of international wine critics. The 2009 Cleve from Philip Carter Winery ended our history timeline, and it represented the most recent red wine on the tasting sheet. Though the Cleve name recalls the ancestral Carter home of Charles Carter, the Philip Carter Winery represents the continued efforts of Philip Carter Strother to reinvigorate the current vineyard site once known as Stillhouse Vineyards. Within the past three years, steady improvements have been made, and this was evident in the bolder 2009 Cleve with its dark fruit and tobacco aromas.
As we sipped our way through history, Mark Parsons shared with us that plans for the momentous 250th anniversary of American wine making are already underway. Parsons bring to the Carter team an impressive resume that includes stints with Robert Mondavi Winery and the Spier Estate in the Cape Winelands of South Africa. His presentation at the tasting exhibited an expert's awareness of wine and its place in history; I'm a history teacher, and he earned an A+ in my grade book!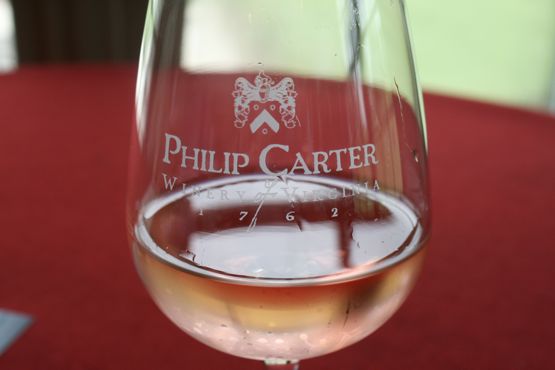 With wine/history class adjourned, Paul and I compared notes on favorites. As is sometime the case, we reached split decisions. I favored the 2009 Governor's Fauquier and the 2006 Barboursville Octagon. Paul preferred the 2010 Jefferson Viognier and the 2009 Philip Carter Cleve. However, we did reach a concurrent decision at the tasting bar where we both agreed that the 2010 Danielle's Rose was a winner. We sampled this one after the vintage tasting, and we noted vibrant grapefruit aromas with flavors of strawberry, melon and citrus. A true Rose, it presented a pale pink color most often seen in French Roses—and bone dry, too.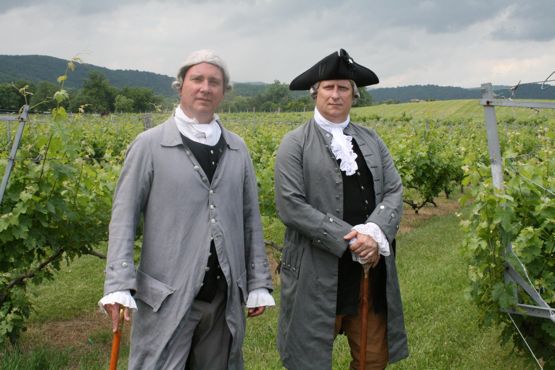 We decided to enjoy a glass of the Rose while outside on the patio. Here we observed reenactors walking about the grounds, and owner Philip Carter Strother was engaged in a round of fencing! Between rounds, Strother warmly greeted us, and we learned that acclaimed winemaker Matthieu Finot is the winery's master wine consultant and the genius behind the 2010 Danielle's Rose. Pierre Eggert, also from France, will soon be on board as full-time apprentice and winemaker.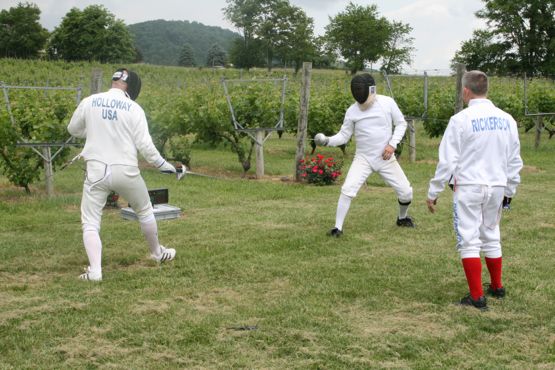 We made certain to purchase our favorite Philip Carter wines before leaving, and we will return soon to sample the release of the 2010 Chardonnay. Plan a day of wine and history at Philip Carter Winery, and mention that Virginia Wine Time sent you!