On a recent rainy Saturday on the wine trail we stopped at Philip Carter to see what was new. Before starting out tasting we found out that the winemaker Rob Cox has left Philip Carter and moved over to Paradise Springs. A new winemaker for Philip Carter will be selected soon.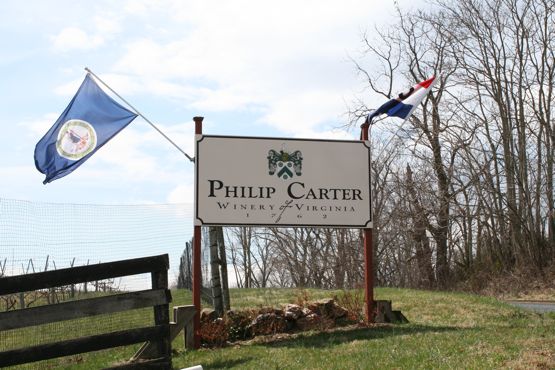 Upon examining the tasting sheet we noticed and were told that Philip Carter will be releasing some new wines soon. In the mean time they are pouring some of the leftover Kluge wines. On the list is the Kluge Albemarle Rose and the Albemarle Simply Red. Instead of writing about those wines we'll concentrate on the Philip Carter wines.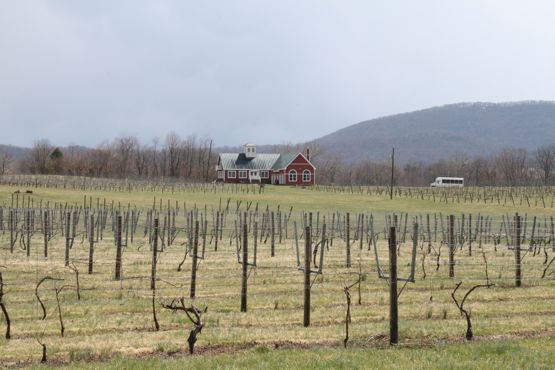 We began with the 2009 Chardonnay. We noted citrus on the nose with notes of vanilla, pear and apple in the mouth. It's got a crisp rounded mouth feel with a light oak presence. Next up was the Governor Fauquier. This is an off dry white made from 100% Vidal Blanc. We noted tropical fruit and melon.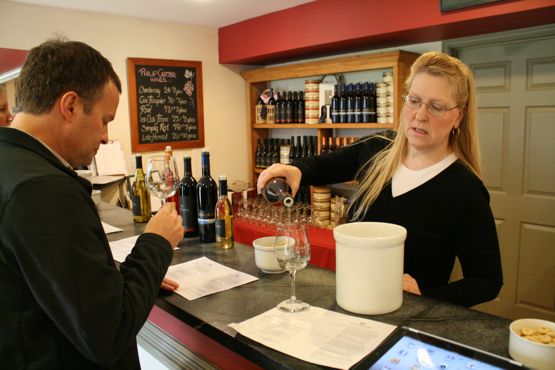 Next up was the 2009 Cabernet Franc. This one has a beautiful color. We noted blackberry and cherry on the nose and similar flavors in the mouth. It has some tobacco notes and smooth tannins. I really like this cab franc. I could see sipping this none by itself or enjoying it with lite fair.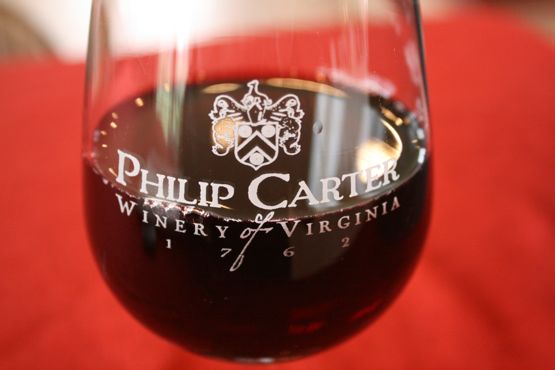 Before leaving we enjoyed a glass of the 2009 Cabernet Franc while we waited for the rain to break. We are sad to see Rob cox go but will continue to enjoy the Philip Carter wines. If you visit Philip Carter soon, tell them Virginia Wine Time sent you.