We began our Friday evening with the 2009 Chardonnay from Pollak Vineyards. As you may know I am a huge fan of Pollak Vineyards wines. It seems like I'm always looking for occasions to enjoy one of the wines from Pollak. I selected the chardonnay to go with our cheese and crackers as we waited for dinner to be ready.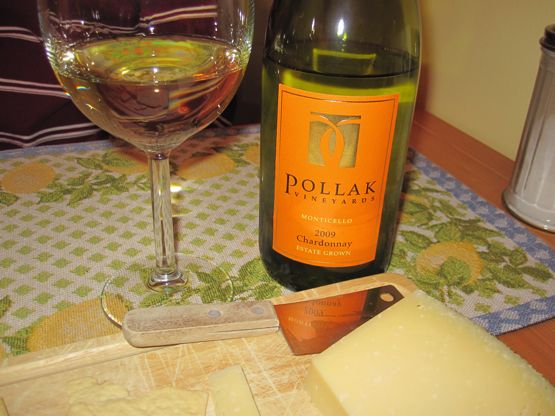 We sipped and noticed pear, a hint of citrus, and toasty oak on the nose of this wonderful wine. In the mouth we noted apple, pear, a hint of oak and a creamy mouth feel. This wine went really well with our cheese and crackers. It was a perfect way to start the weekend.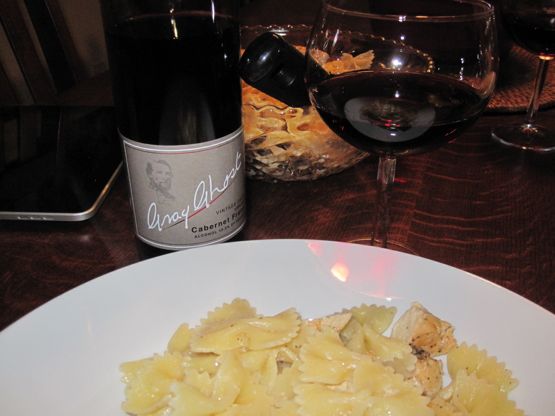 For dinner we selected the 2009 Cab Franc from Gray Ghost to go with our pasta and chicken. Again we love the Gray Ghost wines. On the nose of this one we noted mixed red berries. In the mouth we got very similar fruit characteristics of cherry, strawberry and maybe even a hint of mocha. Warren detected some mint or menthol. This is a light bodied wine with a beautiful magenta color. It accompanied our meal very well. We hope you enjoyed some Virginia wine this evening!