During a recent trip on the Loudon County trail, we paid a visit to newly opened Crushed Cellars. The finishing touches were still being placed in the tasting room, but the tasting bar was ready for business.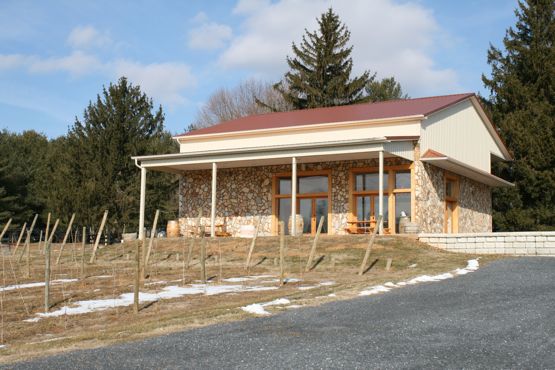 Owner and winemaker Bob Kalok guided us through a tasting of the three wines available to sample and purchase. The first wine was a crisp, dry 2009 Seyval Blanc with its characteristic citrus and mineral elements. This one was my favorite of the wines that we tasted, and I think it would pair well with goat cheeses, poultry or shellfish. As an aperitif, the fruitier (and slightly sweeter) 2009 Vidal Blanc should prove to be popular. Paul enjoyed the vibrant 2008 Cabernet Sauvignon with its cherry and plum flavors and lingering finish.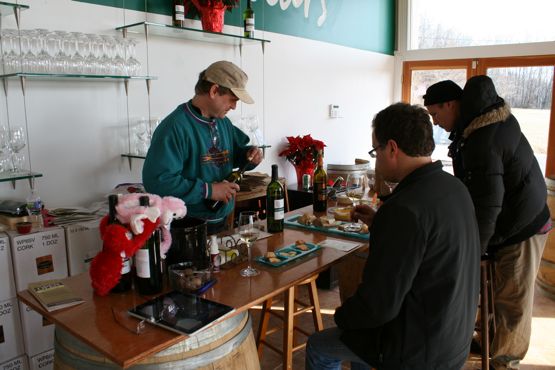 Bob hopes to expand the offerings at Crushed Cellars in the new year to include Petit Verdot and Syrah. He also sells locally produced eggs, butter, and cheeses in the tasting room; in fact, he paired the wines with cheeses produced from local dairy farms. Bob also promised to keep his operation rather small but focused on quality wines.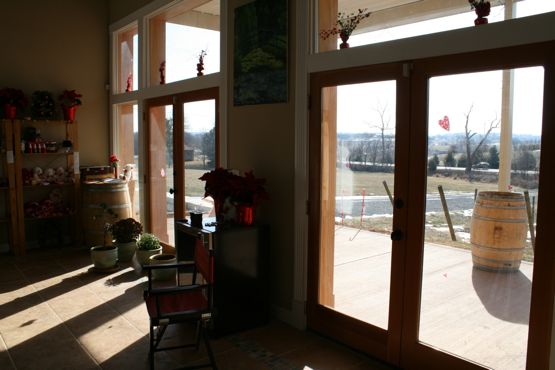 Of course we will return to Crushed Cellars to taste new releases at Crushed Cellars. If you are planning to visit soon, mention to Bob Kalok that Virginia Wine Time sent you.