So this past Sunday we gave ourselves two choices: last minute holiday shopping at the mall or a tasting at Paradise Springs. It did not take us long to talk ourselves into the second option. We left the crowded malls for other brave souls and headed out to Paradise Springs!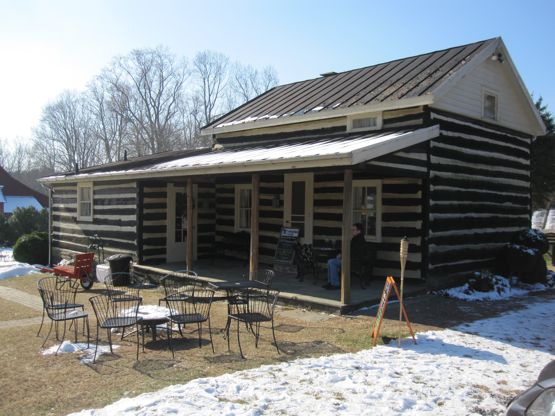 Of the white wines, we were hard pressed to argue with Governor's Cup winner, the 2009 Chardonnay that was aged in French oak barrels for nine months sur lie. Pear notes and flavors abound here with butter and toast at the end. A honeyed-texture and lengthier finish make for a fuller-bodied white wine that should pair well with fish or poultry topped with a cream sauce. The aromatic 2009 Viognier was also quite nice and should prove to be a hit with holiday fare.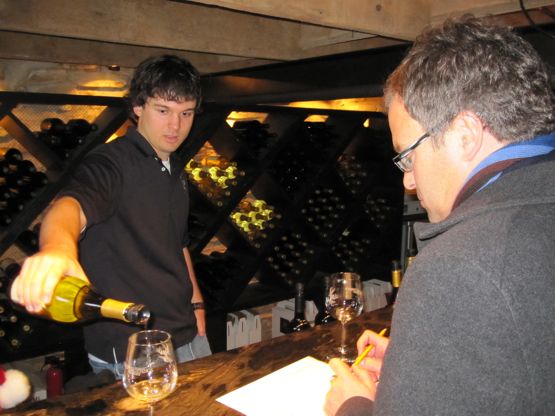 Of the reds, we were both partial to the 2008 Cabernet Franc. It presented a nose of plum and dried herbs with plum and cherry flavors in the mouth; we noted a lighter body, too. This could be another pleasing partner to holiday fare such as herbed turkey. If bucking the traditional holiday menu and serving steaks for dinner, the bolder 2009 Meritage might be a better bet. It includes all five Bordeaux varities and is more complex and tannic.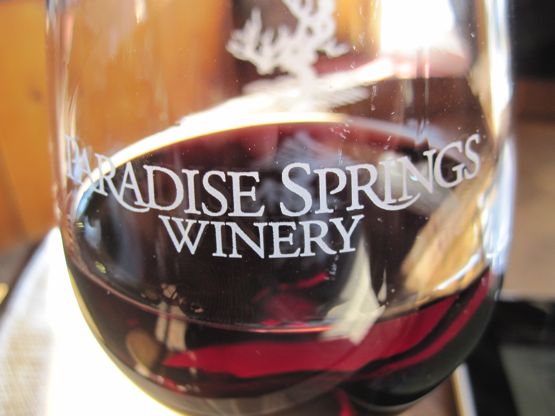 Our decision to skip the mall proved to be the wise decision, and we close 2010 with this post about Paradise Springs. We'll return in the new year, but readers may want to follow our course of action and sample the latest at Paradise Springs before the year's end. Be sure to mention that Virginia Wine Time sent you!