Over the weekend we got back on the wine trail after a few weeks away. One of the wineries we visited was Narmada Winery. There were a couple of new wines since our last visit. We were eager to taste the new wines. Our gold stars went to the Viognier and the Cabernet Franc.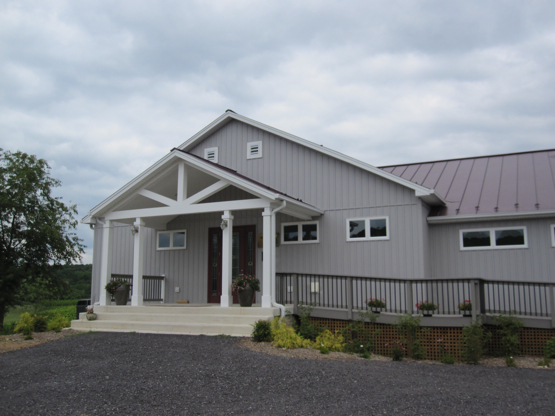 Added to the line up of white wines is a traminette called Dream. It's done in stainless steel and has 1.5% residual sugar. This one is a platinum medal winner in the Virginia Wine Lover's Classic. We noted floral aromas, sweet peach and mango. We also noticed a bit of spice on the tongue. This one would go well with Indian dishes.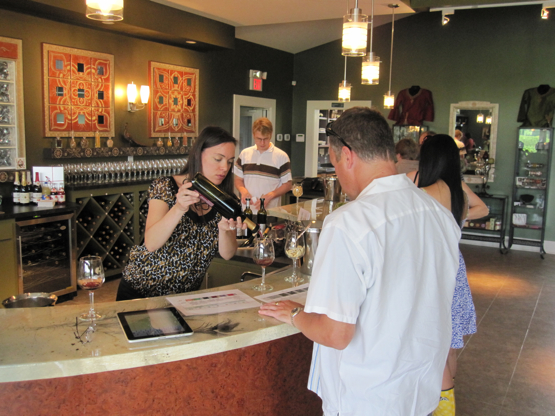 The addition to the red wines is a merlot based wine called Gulabi. In the language of India Gulabi means Rose. Concord makes up 3.3% of this wine. On the nose and in the mouth we noticed the grapiness from the concord grapes. It has 1% residual sugar. This one can be chilled and served at barbecues. Our tasting associate described it as the white wine drinkers red. We would agree.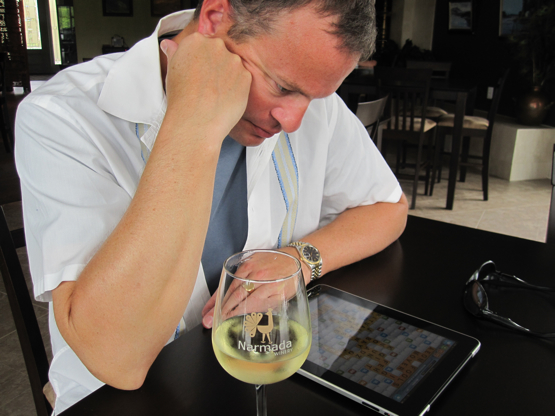 After our tasting, we enjoyed a glass of the Viognier while playing games on the iPad. If you stop by Naramada to check out the latest releases, tell them Virginia Wine Time sent you!