This past Sunday, we attended the Manassas Wine & Jazz Festival. At least 21 wineries were on hand to offer samples of their wares, and our quest was to find the best summer wines. These would be wines that complement a hot, balmy summer day and do not require food. They simply need to be well-chilled—a wine glass and shade tree, of course, are demanded! I'll list our favorite summer wines that we sampled at the festival: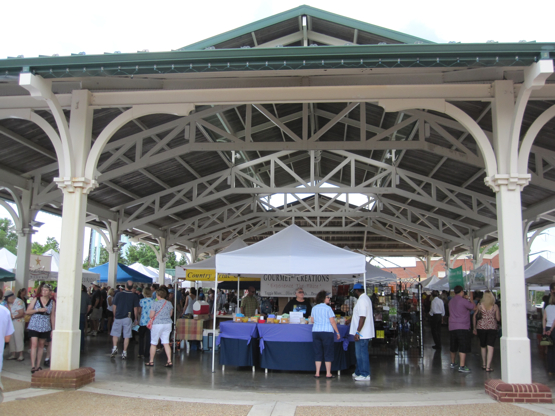 Delfosse Vineyard and Winery: 2008 Reserve d'Oriane (always a favorite of mine)
First Colony: 2008 Chardonnay; sweeter wine lovers like our friend Michael Tyler might prefer the Sweet Shanando
Kluge Estate Winery and Vineyard: 2009 Albemarle Rose
The Winery at La Grange: 2008 Cuvee Blanc
Paradise Springs—Vidal Blanc
Philip Carter Winery: Governor Fauquier 2008 (although the newly released 2009 Chardonnay was our favorite of the festival)
White Fences: Meteor Firefly (off-dry rose)
Willowcroft Farm Vineyards: split decision here—I voted for the Riesling Muscat-Ottonel; Paul favored the 2009 Chardonnay Stainless Steel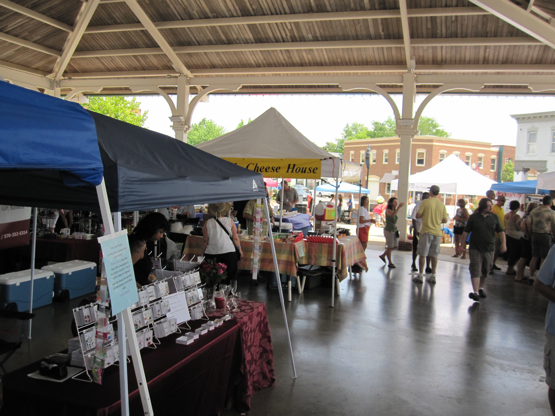 We tend to avoid festivals, but I must admit that the Manassas Wine & Jazz Festival was a class act. We sampled artisan cheeses, appreciated local crafts, and tuned in to some fine jazz. In fact, we grabbed some crab cake sandwiches along a glass of wine and found a shady spot near the stage. It wasn't long before Paul was bopping to the jazz beat of Marcus Johnson who performed a jazz arrangement of Nirvana's Smells Like Teen Spirit. Quite an unusual take on the grunge classic, but we (and the crowd) enjoyed it. So what about the glass of wine? Did we pick from our favorite summer sippers list? Not quite—we both went for the Philip Carter 2009 Chardonnay.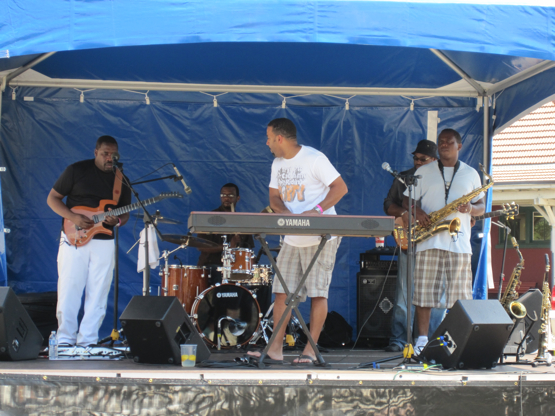 Looking for that refreshing deck sipper or that favorite Wolftrap wine? Visit the wineries listed here to find the perfect pour for you. Be sure to mention that Virginia Wine Time sent you.