Our last post featured the elegant Reserve Cabernet release party at Gray Ghost Vineyards; however, we also got to enjoy tastings at other wineries that weekend.  These included Philip Carter Winery of Virginia, Marterella Winery, and Mediterranean Cellars.  We also got to sample wines at a new winery, Molon Lave Vineyards.
We were eager to sample the latest releases at Philip Carter Winery of Virginia.  We previously posted about the renaissance taking place under the direction of Philip Carter Strother, and we are pleased to report that the rebirth continues in the right direction.  Of the white wines, I favored the 2008 Chardonnay with its apple/pear flavors and pleasant nutty finish.  Easy to sip or pair with a favorite poultry dish, I really enjoyed this one.  Paul's favorite was the recently released Governor Fauquier made from Vidal Blanc grapes but presents Riesling characteristics.  Fruity with a vibrant acidity, this one will replace the Falconwood, a pleasant sipper that is a blend of white wine grapes.  Gold star for the reds?  No doubt, it was the 2008 Cabernet Franc with its abundant dark berry flavors and peppery finish.  We tasted this one out of the barrel, and we were not surprised that this one earned our gold star award.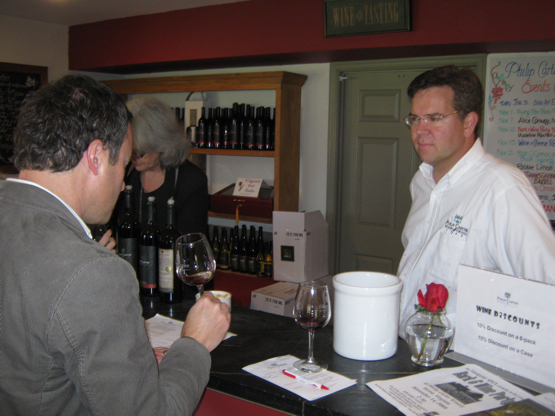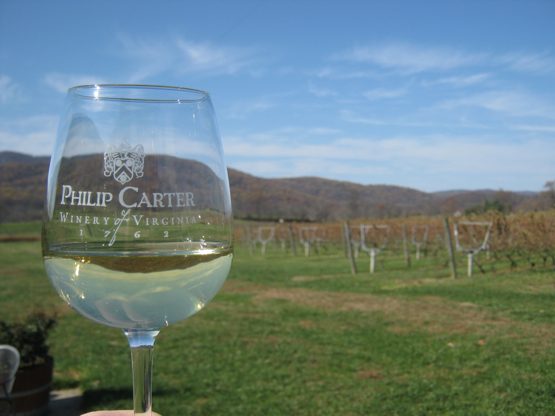 It had been a while since our last visit to Marterella Vineyards, so we were determined to sample the latest offerings at this popular winery.   The white wines were all very solid, and my own favorite was the 2007 Barrel Select Chardonnay.  It was described as a "classic", and I could not agree more with this descriptor. Barrel fermented and aged on the lees in French oak barrels, this Chardonnay would partner nicely with a dish that featured cream sauces or rich gravies—poultry, lobster, pork, etc.,  We both enjoyed the Merlot-based 2008 Heritage Dry Rose, a Provence-style rose that rewards with bright strawberry and melon characteristics.  A versatile pour that will please picnics, dinner parties, or upcoming holiday feasts, this dry rose must not be confused with sweeter White Zinfandels that seem more appropriate for a hot tub party.  Red wine winner?  It was hard to deny the 2006 Meritage our gold star.  Rich dark fruit dominated the nose and mouth with an earthy component that begged for a bold roasted meat such as beef or venison (poor Bambi, but I did see a nice venison tenderloin with this one.)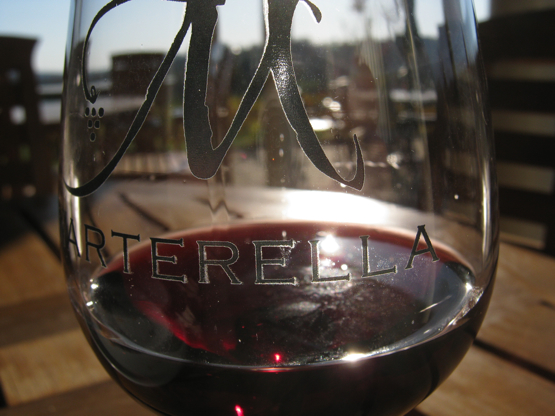 So across the street from Marterlla Winery is Mediterranean Cellars.  How could we refuse?  We were warmly greeted by Matina Papadopoulos who guided our tasting which also included the reserve wines.  Our favorites included the rich 2007 Viognier Reserve with its floral/apricot nose and tropical fruit flavors. It rewards on the finish with a nice honeyed texture.  For lovers of real Greek wine, the 2005 Rechina is now available, and Matina recommends serving this one with grilled seafood; I have my eye on a grilled chop, though!  Of the red wines, the Reserve Cabernet Sauvignon was the winner with its blackberry and dark cherry aromas and flavors. 
Matina informed us that a sister winery, Molon Lave Vineyards, had recently opened, and we were graciously provided with a coupon for free tastings at the winery.  This we did on Sunday in the early afternoon.  The style of winemaking here is similar to that at Mediterranean Cellars; in fact, Louis Papadopoulos and his son are also winemakers for this new venture.  The fruit-forward  Cabernet Sauvignon was our favorite here, and we intend to return to Molon Lave Vineyards to sample other releases as the tasting menu expands.  After all, the term Molon Lave in an ancient Greek battle cry that means, "come and take it"; so, we might as well go and sample the wines at a future date!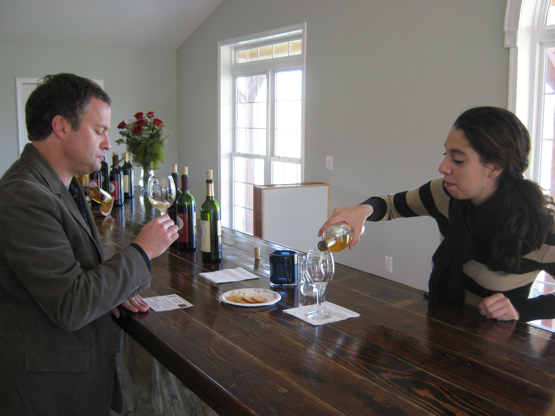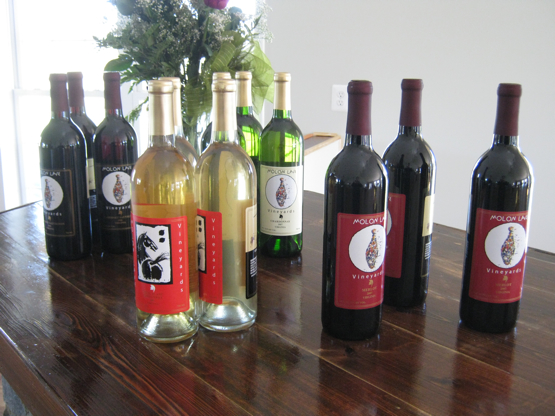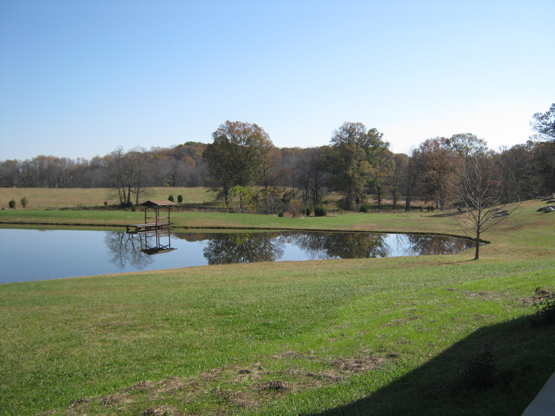 Planning to visit any of these wineries?  Please mention that Virginia Wine Time sent you!