On Good Friday I had the chance to visit the Walsh Family Wine in Loudoun County to tour the vineyards, taste some wines and hear what's going on from Nate Walsh.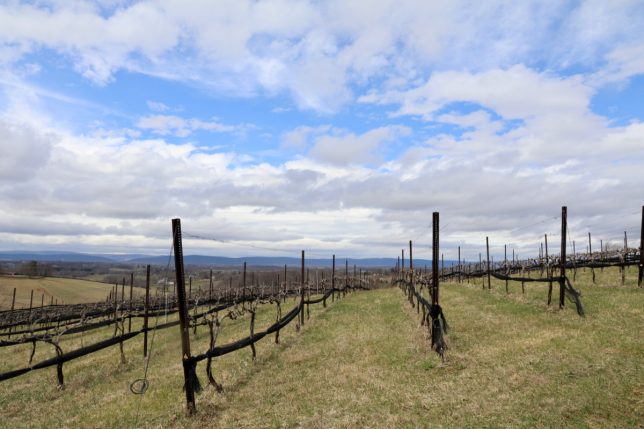 I met our wine friends Kurt and Carol from Wine About Virginia on a very windy hill at Walsh Family Vineyards. We made plans to meet up with our wine friend Susan McHenry. She was running late. We said our hellos and followed Nate Walsh out to the vineyards. The site we visited is known as Bethany Ridge. Nate told us there are 20 acres planted with Albarino, Sauvignon Blanc, Chardonnay, Viognier, Petit Manseng, (and a teeny bit of Gruner Veltliner), Merlot, Cabernet Franc, Cabernet Sauvignon, Petit Verdot and Tannat.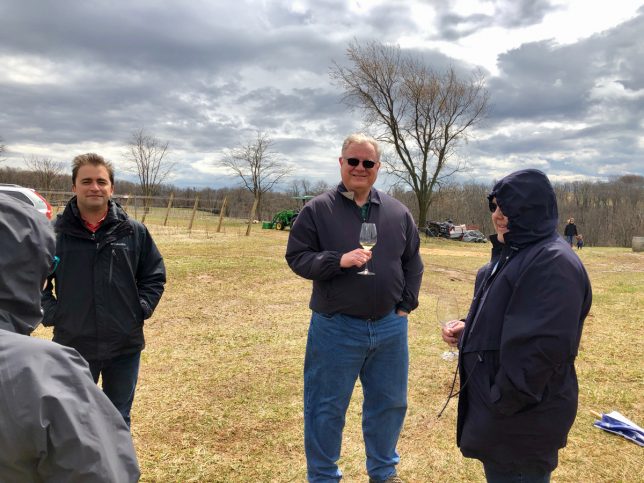 Nate told us of another vineyard not far away called Twin Notch Farm. This site has 8 acres planted with Sauvignon Blanc, Petit Manseng, Merlot, Cabernet Franc and Petit Verdot.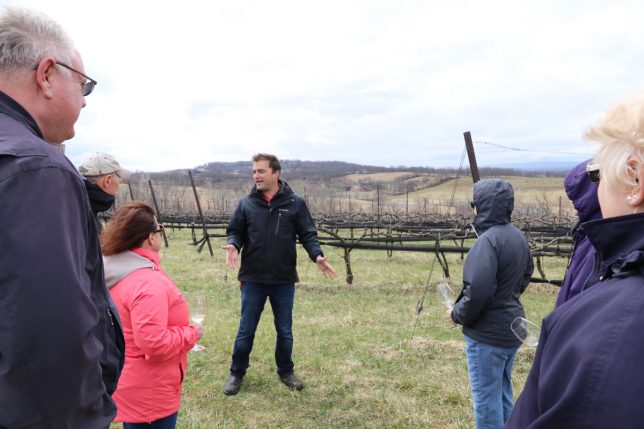 Nate talked about the recent deal with Northgate Vineyards. He will be making the wine there and keeping the winery running since Mark and Vicki Fedor have decided to move on to their next chapter. He plans to keep things the same and maybe eventually have Walsh Family Wines involved in some way.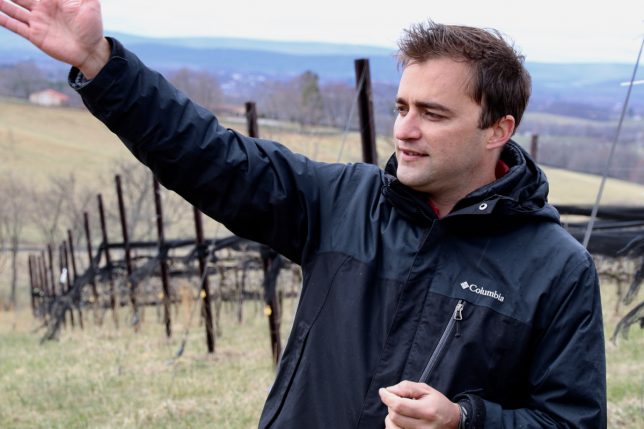 After our vineyard tour and talk, we joined others at the picnic tables to taste some wines. We were able to taste the 2017 Sauvignon Blanc, 2017 Rosé, the 2016 Viognier and finally a red blend created from tannat and cab sauvignon that was blended for the Tarara wine club. All of the wines were very good and I favored the 2017 Sauvignon Blanc and the 2017 Rosé.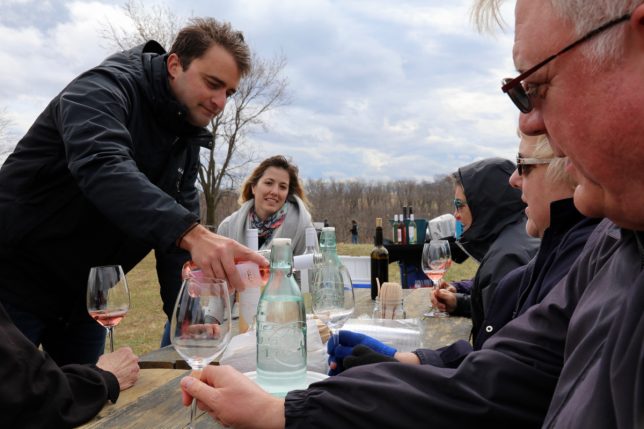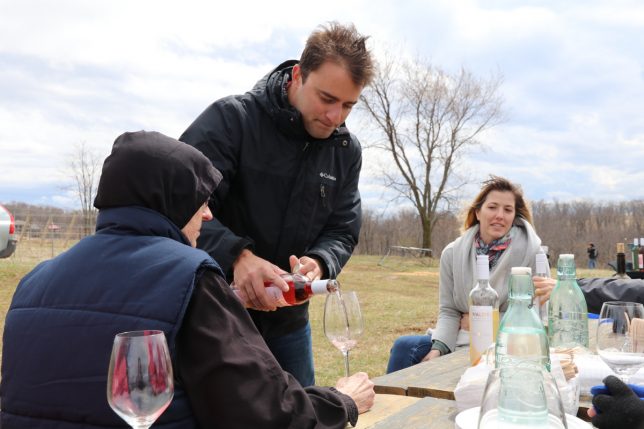 After tasting the wines and chatting more with Nate, it was time to buy some wines and head home. We hope to see more of Nate soon at Northgate and we look forward to tasting the wines he creates. If you visit Walsh Family Wine or see Nate, tell them Virginia Wine Time sent you!