After our recent visit to Vintage Ridge and Three Fox, we stopped at Delaplane Cellars. We last visited them in January. We were ready to taste the new wines that had been released since that last visit. They now have eight wines to taste, including two new roses that we had not tasted before.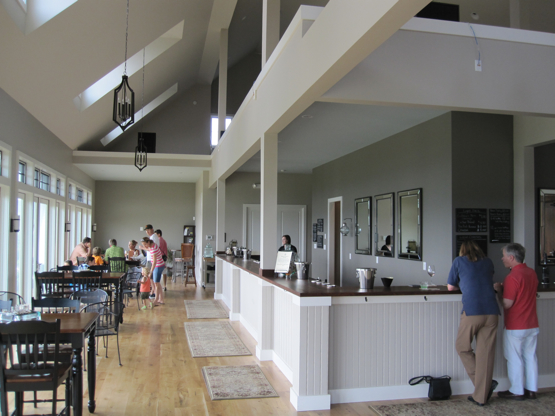 As usual we began with the whites. We started with the 2008 Barrel Fermented Chardonnay. Warren noted some toasted oak, along with some pear and apple. He enjoyed this one. We moved on to the 2007 Emerald Lake Viognier. This was my favorite white. We noted honeysuckle, a honey texture on the tongue, and a hint of peach. The 2007 Emerald Lake Viognier received our gold star for the whites. Between the whites and the reds was the first rose, the 2008 Rose. This is a dry rose. We experienced strawberry and a crisp feeling. This makes a nice summer sipper. We thought of Wolf Trap when tasting this one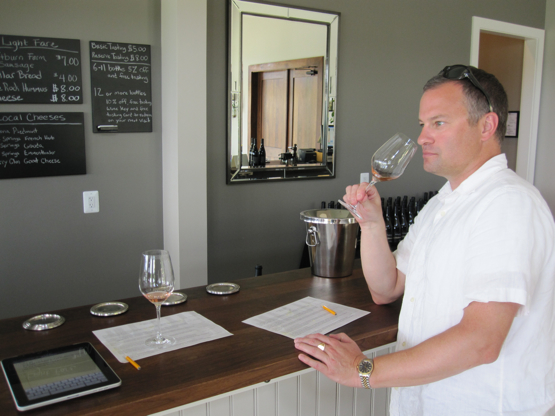 The reds consisted of some we tasted before and a few new ones. We tasted the 2007 Old World Cabernet Franc, the 2007 Left Bank Bordeaux Blend, and we opted to taste the 2007 Shirland Syrah and the 2007 Springlot Reserve. We also tasted the second rose at the end of our tasting. Our gold star here goes to the 2007 Left Bank Bordeaux Blend. We noted this its like a meritage. We wrote down cherry, blackberries, mocha, and spice. This would go so well with a nice steak. We should add that the 2007 Shirland Syrah was new to us. We noted the earthy qualities with hints of dark berries. When you taste at Delaplane Cellars do opt to taste the two extra reds. It's worth it.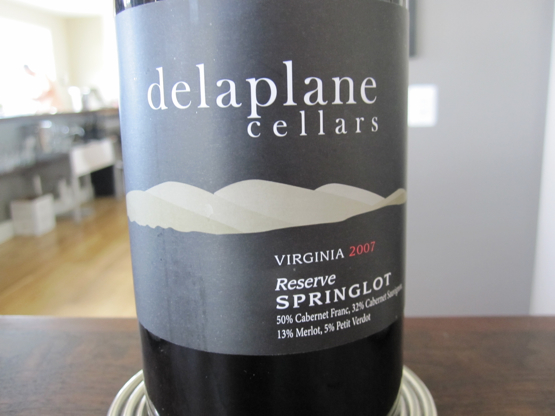 After our tasting we each enjoyed a glass of the 2007 Left Bank Bordeaux Blend. With our wine we enjoyed some Piedmont cheese, sausage, and freshly baked bread. It was delicious! If you haven't been to Delaplane Cellars recently, plan a trip soon and tell them Virginia Wine Time sent you!