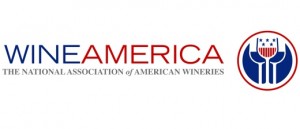 Every spring I look forward to attending The Wines of America event sponsored by WineAmerica and Winegrape Growers of America in conjunction with the Congressional Wine Caucus. It is at this event that tasters get to experiences wines from all over the country. Thirty eight wineries from 25 states poured their best at the Capitol Visitor's Center, and while I did not come close to tasting all the wines poured that evening, I did keep notes on wines that I thought were quite good.
The Northeast Region includes wineries from Connecticut, Maryland, New Jersey, and Pennsylvania. The stunner here was the 2012 Gruner Veltliner from South Shore Wine Company located in the Lake Erie area of Pennsylvania. Nice stone fruit and spice notes were accompanied by a mineral element—it was quite good! From Maryland, my fave was the 2014 Boordy Vineyards Dry Rose with its strawberry elements that heralded the arrival of spring.
The New York Wine Selections featured a refreshing 2013 Rose Sparkling wine from Bedell Cellars as well as a 2013 Cabernet Franc from the same winery; it presented characteristic aromas of fresh berries and spice. The Great Lakes Region presented very good examples of hybrids done well; one such case was the 2013 Blue Sky Vineyard Seyval Blanc (Illinois) and the 2013 Wollersheim Winery "Prairie Fume" Seyval Blanc (Wisconsin). Illinois Sparkling Company's "Franken French Hybrid" is indeed a sparkling wine produced from the Chambourcin grape, and I was pleasantly surprised with the result. However, it was the 2013 Ferrante Grand River Valley Gruner Veltliner that most impressed me with its heady floral aromas and subtle peach notes.
After a break to nibble on cheeses and bread, I sampled the ware from the Midwest Region. Here I enjoyed the 2011 Les Bourgeois Vineyards Norton from Missouri and the 2013 Haak Vineyards Dry Blanc du Bois from Texas. The Blanc du Bois is a hybrid grape that mimics Alsatian varieties, and it can be rather acidic; it paired well with the cheeses on my plate. The Rocky Mountain Region finished my tasting across America, and here I enjoyed the 2014 Dos Cabezas WineWorks Meskeoli from Cochise County in Arizona. Lovely floral notes and tropical fruit flavors were the result of a blend that included Viognier, Muscat and Riesling. One sniff made me want to head out to the beach with a bottle of the Meskeoli, a fruit and cheese plate, and a good book! Anyway, I also enjoyed the complex 2012 Bookcliff Vineyards "Ensemble" Red wine from Colorado and the 2012 Bitner Vineyards Dry Riesling from the Snake River Valley in Idaho.
Yes, I did sample at least one Virginia wine, and that was the 2013 Viognier from Breaux Vineyards; my mission was to try wines from other states, so I did not make a point to try the range of Virginia wines. Likewise, I avoided offerings from California and Oregon. I wanted to step outside of my comfort zones and was glad that I did.
Planning a trip to any of the wineries mentioned in this post? Let us know what you think; of course, mention that Virginia Wine Time sent you.