Our Monticello Wine Trail trip ended today. After about 500 miles and three cases of new wines, we ended our trip at Prince Michel. It was on the way home so we decided to see what was new since our last visit.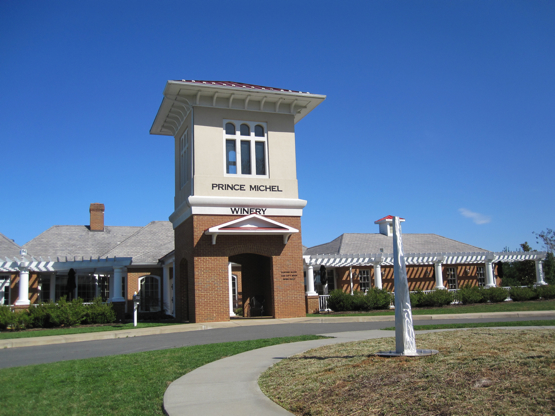 Usually when we visit Prince Michel the wines a very solid and you can count on some nice ones on the tasting menu. This was also the case during this visit. We were the only ones in the tasting room and were lucky enough to have three different tasting associates help guide us through our tasting.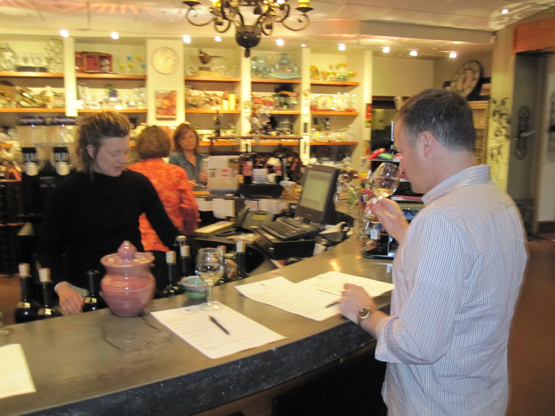 Our gold stars were split on the whites. I selected the 2008 Pinot Grigio for it's hints of lime and mineral qualities. Warren awarded his to 2006 Barrel Select Chardonnay. He noted toast on the nose with some vanilla and a slight oak presence on the palate. Warren and I both selected the 2007 Petit Verdot as our gold star winner for the reds. This wine presented a dark garnet color, had a berry fruit nose, with plums, dark fruit and smooth tannins on the palate. The grapes for this wine came from the Mt. Juliet Vineyard in Crozet Virginia.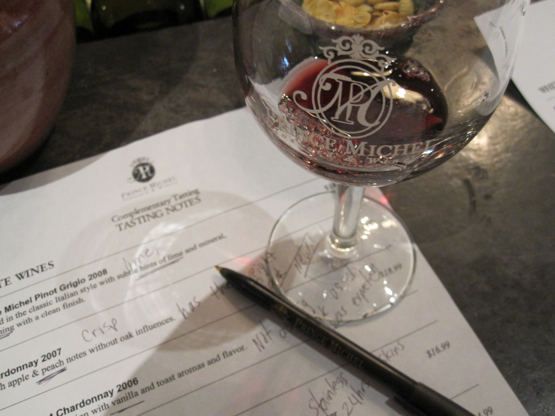 With our tasting complete, we decided to share a glass of the 2007 Petit Verdot to enjoy with some crackers and cheese. After our treat, we made our purchases and continued the trip home. If you stop by Prince Michel on your way home from Charlottesville tell them Virginia Wine Time sent you!