So I left off with the wine media junket arriving at the Waterfront Kitchen in Baltimore for a food and wine dinner. The menu continued with the locavore and locapour theme, and it featured locally grown food and locally produced wines.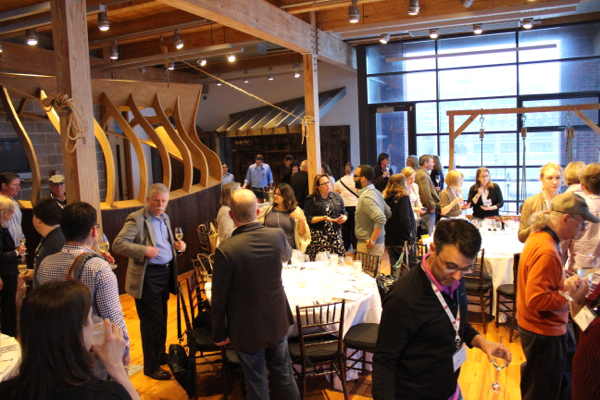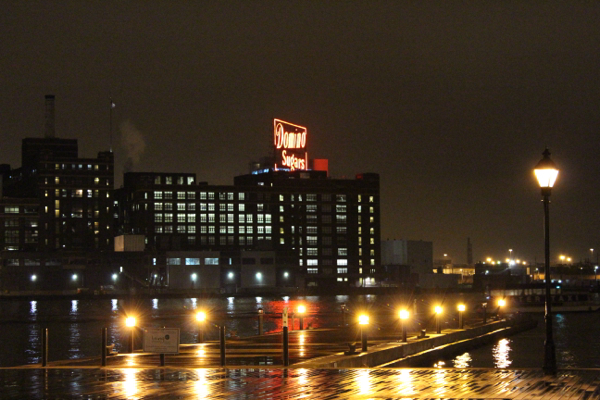 The menu included:
Reception: Bordeleau Vineyards and Winery Blanc de Blancs NV
First Course: Black bass, spring pea risotto, and beurre rose
Paired with Knob Hall Winery Rose 2011
Second Course: Gallentine of Chicken, pork sausage, swiss chard and mushroom jus
Paired with Port of Leonardtown Chambourcin 2010 (my fave on the menu)
Third Course: Roasted lamb rack, black truffle risotto, rosemary essence
Paired with: Basignani Winery Lorenzino Reserve 2005
Dessert: Picholine olive oil cake, vanilla ice cream, crème anglaise
Paired with: Serpent Ridge Vineyard Slither NV
Friday was certainly filled with food and wine. Saturday, though, was the day with panel discussions on the past, present and future of Maryland wine. Four sessions were held on these topics, and session moderators included wine blogger and publisher Carlo di Vito, wine columnist Dave McIntyre, Kevin Atticks, executive director of the Maryland Wineries Association, and viticulturist Dr. Joseph Fiola. Panelists included author Maguerite Thomas, chef Jerry Pellegrino of Waterfront Kitchen, Jade Ostner, director of event for the Maryland Wineries Association, radio host Al Spoler, winemakers Ed Boyce of Black Ankle, Dave Collins of Big Cork, Robert Deford of Boordy, and Tom Shelton of Bordeleau.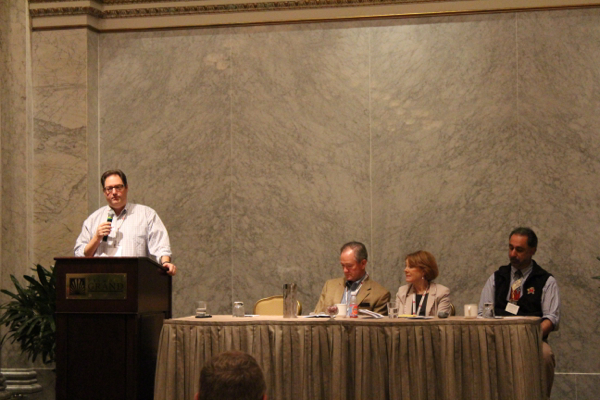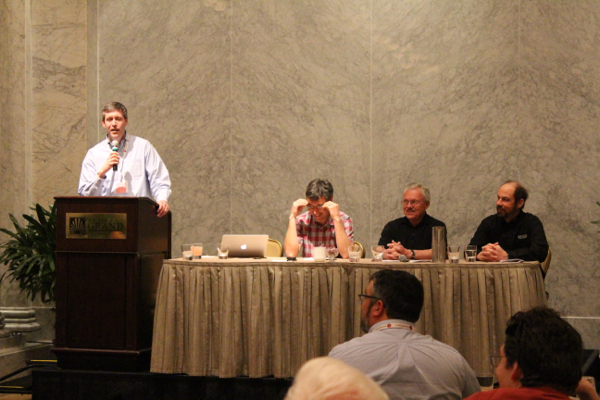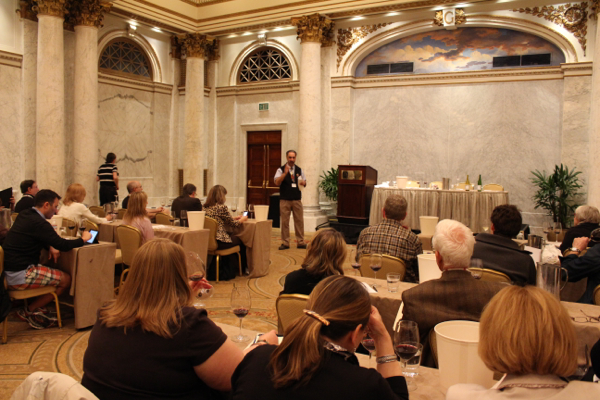 I will not get into the nitty gritty details of each session; however, I will summarize the ten conclusions that I drew from them:
1. Maryland wines were not very good in the 1980s and 1990s; however, they have improved in the past decade. Skilled winemakers and viticulturists such as Lucie Morton have contributed to this.
2. Maryland's climate shares some characteristics with Virginia and Pennsylvania; the best grape growing regions in the state are those that have higher elevations and rocky, less fertile soils.
3. Warm days and cool nights are ideal during growing season.
4. Best grapes for the state seem to be cabernet franc, chambourcin, petit verdot, sauvignon blanc and albarino with potential for quality chardonnay.
5. The focus especially for red wines should be blends rather than bottling single varietals. This is critical for troublesome years such as 2011.
6. Chambourcin has the potential to be the Norton of Maryland.
7. Maryland's challenge is not quality but constituency, and winemakers should look to Europe for inspiration since they face similar year-to-year challenges.
8. Tight spacing of vines may be a best practice; this absorbs rain water.
9. Maryland wineries continue to open; 62 are now open for business
10. Consumers must enjoy the wine tasting experience and made aware of improved quality. Maryland Wineries Association will continue awareness programs such as Eat Drink Go Local.
The conference concluded with a twitter taste off that was held at Camden Yards. At least 20 Maryland wineries were on hand to pour their finest wines, and tasters were encouraged to tweet their impressions. The taste off was opened to the public after 4 PM. What were our favorites?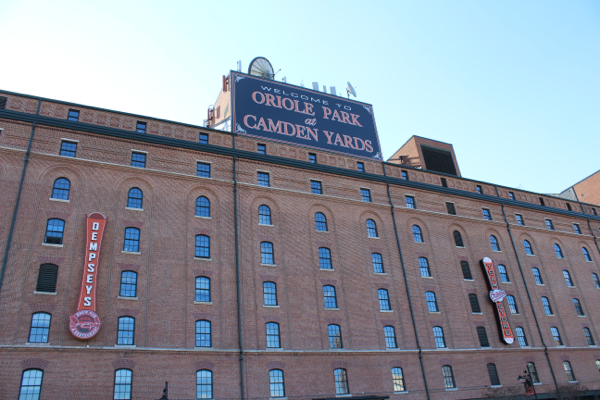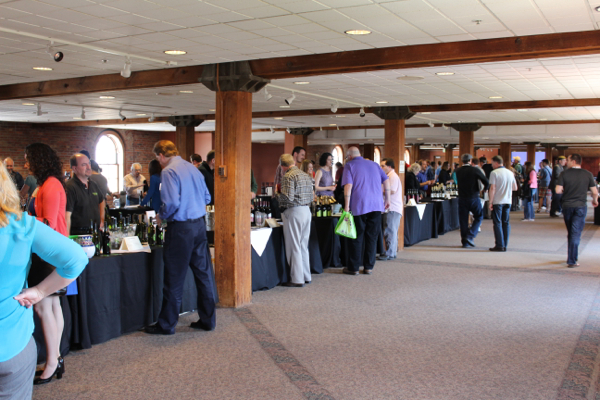 White Wines:
Black Ankle 2011 Albarino
Old Westminster 2011 Chardonnay
Sugarloaf 2011 Pinot Grigio
Red Wines:
Big Cork 2012 Meritage
Boordy 2008 Cabernet Franc Reserve
Black Ankle 2010 Crumbling Rock
Sugarloaf 2010 EVOE!
The ultimate champions of the twitter taste-off were the 2011 Albarino from Black Ankle and the Sugarloaf 2010 EVOE!
Drink Local Wine provided a perfect opportunity for Maryland winemakers to present the best wines, and there was no doubt that Maryland can produce quality wines. Most of our fellow bloggers had never tasted Maryland wines, and I must confess that we have visited only a couple of Maryland wineries. However, that will be changing. We plan to frequent Maryland wineries more often, and we encourage readers to do the same. Mention that Virginia Wine Time sent you.