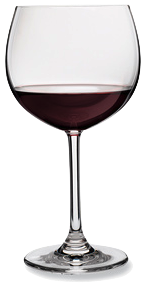 Recently Jordon Harris, winemaker at Tarara, left a comment on the Swirl, Sip, Snark blog suggesting some of us create a list of our top 20 Virginia wines. We all decided that was a great idea. So here are our top 20 lists. Both of our lists are in alphabetical order by winery and are not intended to rank any one wine over another on the lists.
Warren's List:
Please note that these were my favorite Virginia wines that I tasted last year; however, they may have been released before 2010.
1. Afton Mountain Vineyards 2006 Sparkling Wine-a Thibaut-produced classic
2. Barboursville Vineyards Octagon 2004
3. Barboursville Vineyards 2007 Cabernet Franc Reserve
4. Breaux Vineyards 2002 Merlot Reserve-always a favorite and only gets better with age
5. Breaux Vineyards 2009 Water Bent Viognier
6. Chrysalis Vineyards2009 Albarino-stellar!
7. Chrysalis Vineyards 2005 Norton Locksley Reserve-do read the Todd Kliman's Wild Vine
8. Delaplane Vineyards 2008 Honah Lee Viognier
9. Gray Ghost Vineyards 2008 Chardonnay Reserve-the crowd favorite at my parents' 50 anniversary party
10. Gray Ghost Vineyards 2007 Reserve Cabernet Sauvignon
11. Glen Manor Vineyards 2007 Sauvignon Blanc
12. Ingleside Vineyards 2005 Petit Verdot-the sleeper at the Drink Local conference.
13. King Family Vineyards 2007 Meritage-won Governor's Cup; outstanding example from an outstanding year.
14. King Family Vineyards 2009 Crose-classic Rose that should be on every wine rack during the summer
15. Linden 2008 Boisseau Red-Wine Spectator liked this one!
16. Linden2006 Hardscrabble Chardonnay
17. Linden Avenius Sauvignon Blanc
18. Pollak Vineyards 2008 Petit Verdot
19. Rappahannock Cellars 2009 Viognier-another Wine Spectator favorite!
20. Villa Appalachia Vineyards Simpatico-Yum!! I wish this winery were not so far away!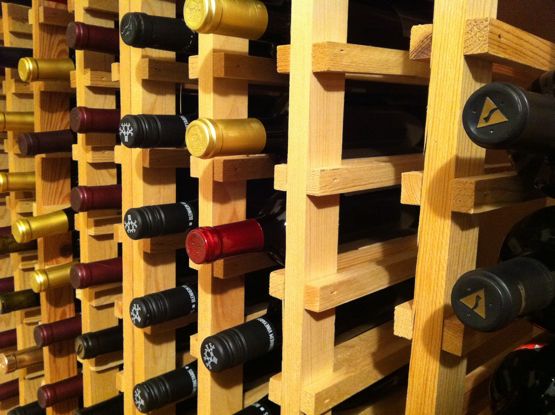 Paul's List:
My list consists of wines that have stood out in my mind over the last few years. You will see several wineries with multiple entries and that's because I think the consistent quality of their wines is exceptional. There are so many other wines I wanted to put on the list but had to limit it to 20.
1. Blenheim Vineyards 2008 Petit Verdot-2008 produced some wonderful fruit forward wines.
2. Breaux Vineyards 2002 Merlot Reserve-probably the best merlot I've ever had.
3. Breaux Vineyards 2009 Viognier Water Bend Barrels-from the cellar club selection
4. Chrysalis Vineyards 2009 Chardonnay-I love this crisp stainless style chardonnay
5. Corcoran Vineyards 2008 Malbec-Might be the best malbec in the state. I only have one bottle left!
6. Gray Ghost 2004 Adieu-wonderful dessert wine
7. Gray Ghost 2008 Merlot-smooth and big cherry
8. Gray Ghost 2009 Cabernet Franc-smooth and fruity, unlike so many others in Virginia
9. Horton Sparkling Viognier
10. Jefferson Vineyards 2007 Viognier
11. King Family Vineyards 2007 Meritage-Governor's Cup winner!
12. King Family 2009 Crose-delightfully delicious rose
13. Kluge Estate VIneyard Blanc de Blanc-another nice sparkling
14. Kluge Estate Vineyard 2002 New World Red-loved this one…should have kept it on the rack longer.
15. Linden Vineyards 1999 Hardscrabble Chardonnay-OMG It's a memory now.
16. Linden Vineyards 2006 Avenius Sauvignon Blanc-perfect minerality and citrus
17. Linden Vineyards 2007 Claret-a red that shows just how great 2007 was.
18. Pollak Vineyards 2008 Petit Verdot-another example of the fruit forward wines from 2008.
19. Pollak Vineyards 2009 Viognier-The crisp, fruity nature of this one made me fall in love with viogniers
20. Pollak Vineyards 2009 Chardonnay-my pick as a perfect example of chardonnay in Virginia