The Inn at Vineyard Crossing, a bed and breakfast co-owned by Philip Carter Strother and Stephen Mills made its formal debut in Fauquier County with a ribbon cutting ceremony this past Saturday. Although Fauquier County boasts over 20 wineries, accommodations in the area were lacking; the Inn now fills that void.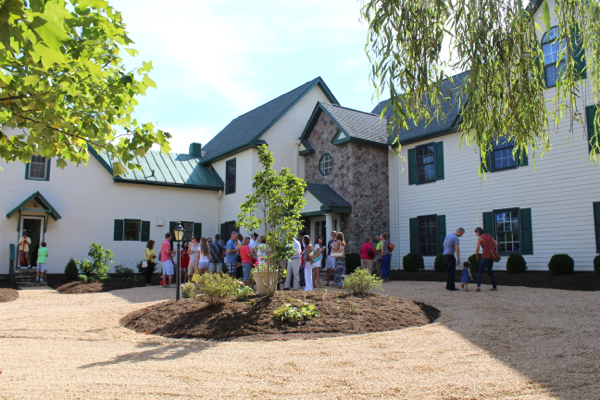 Attendees gathered first at Philip Carter Winery and were shuttled over to the Inn for a tour. Of course, Philip Carter house wines were poured for guests who were allowed to freely walk about the Inn. The Inn itself is a renovated historic home that was built in 1787, and it includes five suites the largest of which is the Commonwealth suite. Luxurious best describes this suite; however, all of the suites were well appointed. For Virginia wine lover, the Virginia Viognier suite included a comfy king sized bed and as many pillows as one could ever need to take a snooze. All of the rooms include a private bath.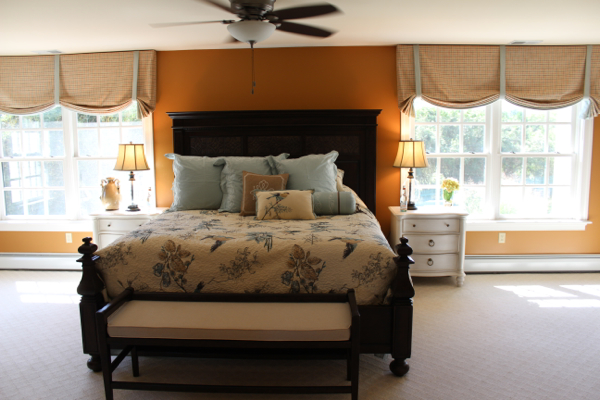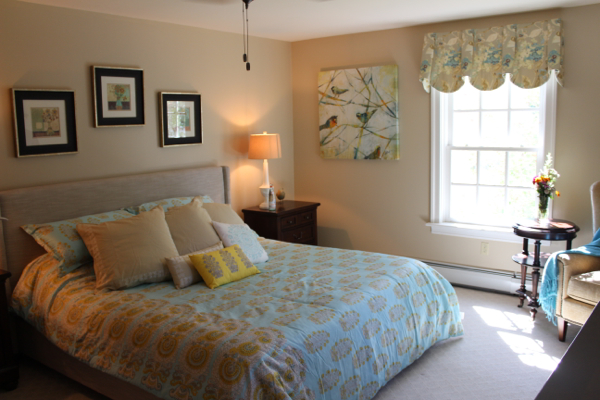 The kitchen caught my attention. It was roomy with all of the amenities needed for a truly gourmet experience. A chef-grade stove implied that delicious meals await Inn guests. These meals would be enjoyed in the elegant dining room with its master dining table; a contemporary yet style-appropriate chandelier lights the way for diners to enjoy a meal that we are certain will be paired with Philip Carter wines. We did not investigate the English garden and pool, but these were located directly behind the Inn.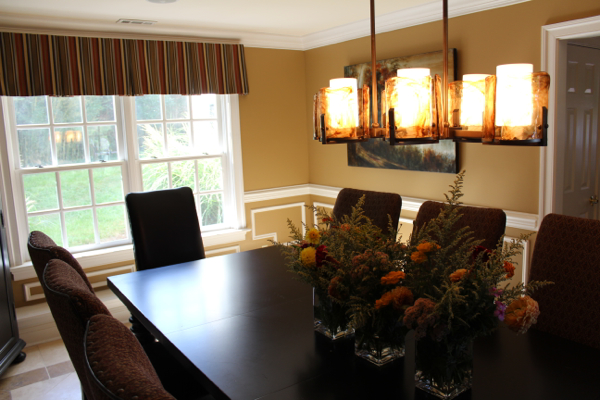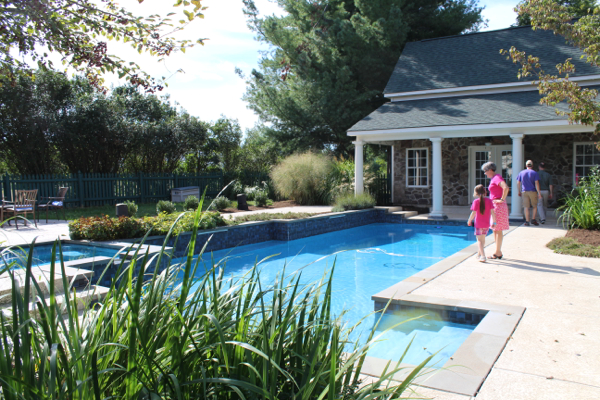 After tours and wine, Philip Carter Strother gathered the guests to begin the ribbon cutting ceremony at the Inn's entrance. On hand was Virginia delegate Webert who has made a commitment to promoting Fauquier County businesses including wineries and inns. The ribbon cutting signified a new dimension to Philip Carter Strothers' devotion to the Virginia wine industry and what it can offer to customers who are now more likely to frequent local wine destinations especially if deluxe accommodations can be part of the plan.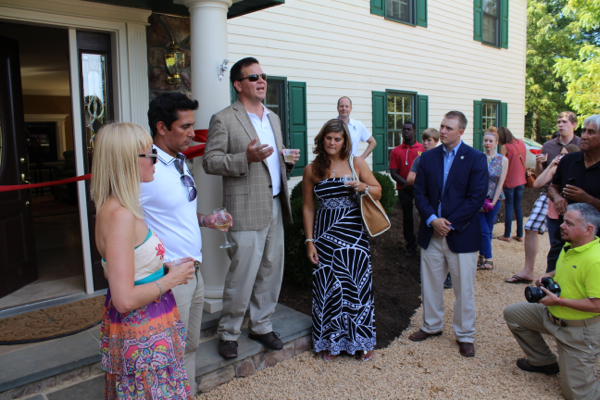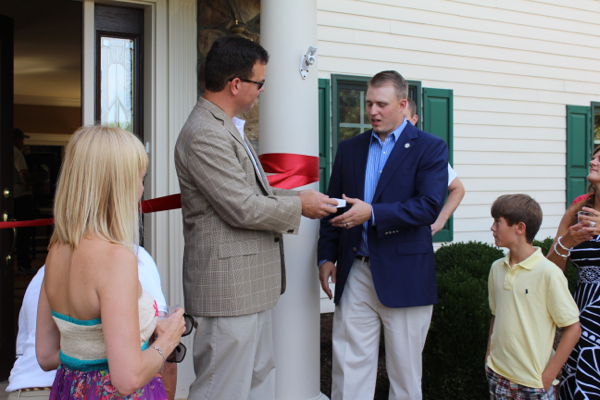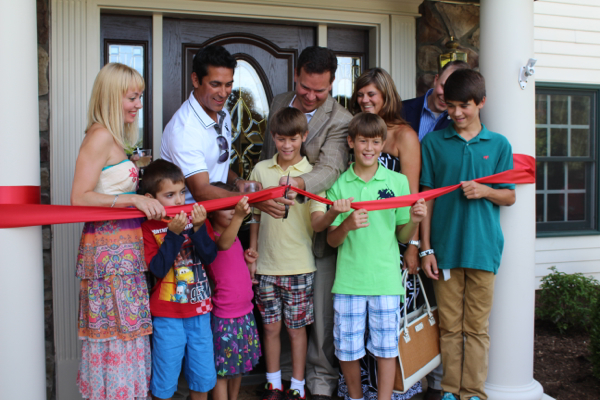 So did we do a tasting at Philip Carter Winery? Of course we did. Favorites included the well-balanced 2012 Chardonnay that was not yet released; however, Dan Metzger, the operations manager, gave us a sneak preview. Its pear and apple characteristics gave way to a hint of toast and a lengthier finish. We also enjoyed the floral 2012 Sabine Hall Viognier with its peach notes and nice mouth feel. Fall is around the corner and time to consider bolder reds to pair with heartier fare. Consider the 2011 Corotoman, a Bordeaux-style blend. I first observed leather and tobacco notes and then plum and cherry elements; oak nuances were also noted.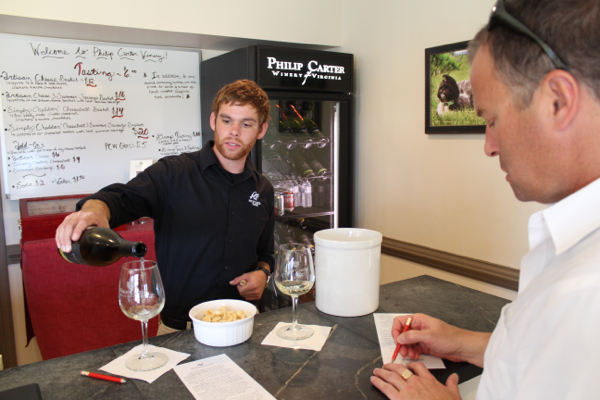 If a trip to Fauquier County wineries is on your itinerary, consider a stay at The Inn at Vineyard Crossing. Needless to say, a tasting at Philip Carter Winery should be on the agenda. Be certain to mention that Virginia Wine Time sent you.