A visit to The Hague Winery was on our itinerary during a recent trip to the Northern Neck of Virginia. We posted our favorable impressions of the Hague Winery last year, and we were curious to see if our return visit would confirm our initial impressions. In short, the answer is yes!
Owner Stephen Mady was on hand to conduct our tasting, and he guided us through our sampling of seven wines. Our favorite pour a year ago was the dry 2008 Rose, and the 2009 Rose was likewise dry but darker with strawberry and raspberry notes with a whiff of dried herbs. While I preferred the lighter-colored 2008, I did enjoy the 2009 bottling which was aged briefly in oak barrels.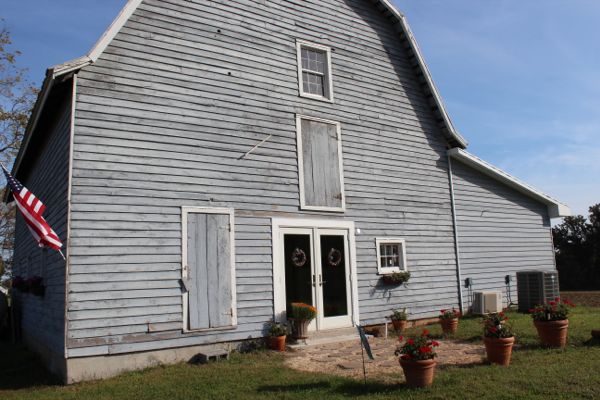 Mady does seem to concentrate on red wines, and my favorite of the current offerings was the complex 2008 Meritage Reserve, a blend of all Bordeaux varieties except for Malbec. Brambleberry, sweet tobacco and cedar aromas were complemented by similar berry flavors with a spicy edge. This was quite an elegant wine. Paul's favorite and my close second was the 2009 Cabernet Franc with its classic characteristics of raspberry, eucalyptus and pepper. We were able to sample the upcoming 2010 Petit Verdot. Paul is collecting quite a library of Petit Verdot from Virginia, and this bottling from what promises to be a stellar vintage was still very, very young. However, there was no mistaking the dense color; lots of swirling did release aromatics of dark plums, blackberry, and menthol. Tannins were still quite firm. Paul predicts that a year of aging will result in a stellar wine; I'd age this one even longer and serve with a hearty beef dish.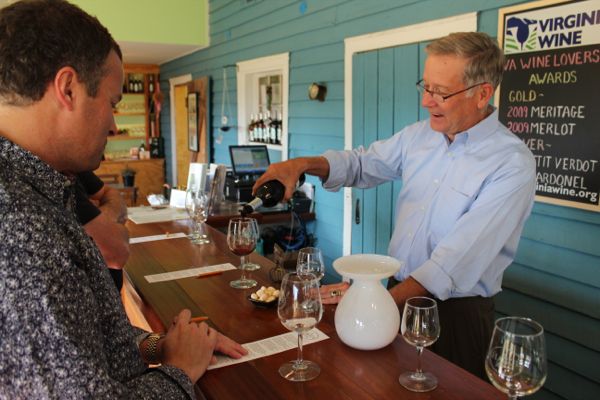 The Hague Winery does offer a white wine, the 2009 Chardonel. This is a crisp offering with nice pear notes. The 2009 Cynthia Dessert, though, is by far the most delightfully aromatic wine on the list. This sweet Muscat wine is rich in tropical fruit flavors, but it is the aromas of orange blossoms and peach skins that intoxicate!
Stephen Mady did confirm that Michael Shaps remains the winemaker for The Hague Winery. Production levels will remain small with a concentration on quality wines. Of course, Mady looks forward to the bottling and release of the 2010 wines as these promise to rival heralded 2007 vintage.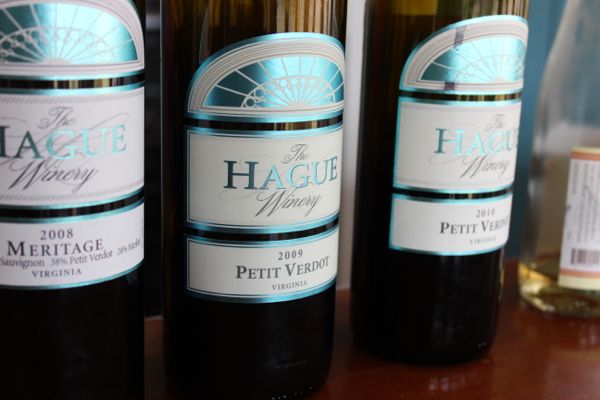 With our tasting done, we purchased several bottles of our favorite wines. With fall firmly underway, plan a weekend visit to the Northern Neck to enjoy fall colors. Along the way, sample the current releases at The Hague Winery. Please mention that Virginia Wine Time sent you.