In the past we have visited Tarara to enjoy the concerts they have on Saturday evenings during the summer months. We decided to get back to the concert series on Saturday the 24th of August. That evening they had three bands playing music from the 1990s grunge era. Warren is a big fan of this type of music so he was looking forward to hearing the bands.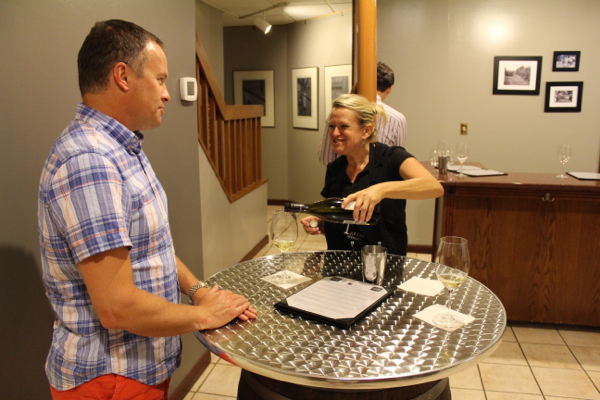 Before the concert though we decided to do a tasting in the tasting room. Our favorite tasting associate Keri was on board to conduct our tasting. Most of the wines on the list weren't new to us so Keri was nice enough to share some of the 2012 Charval. It's very crisp and clean. It's Rkatsiteli based and it shows on the palate. We thought this one was the most improved wine from previous versions. We also enjoyed the 2011 Cabernet Franc. I enjoyed the fruity nature. We thought it would pair nicely with some turkey at Thanksgiving.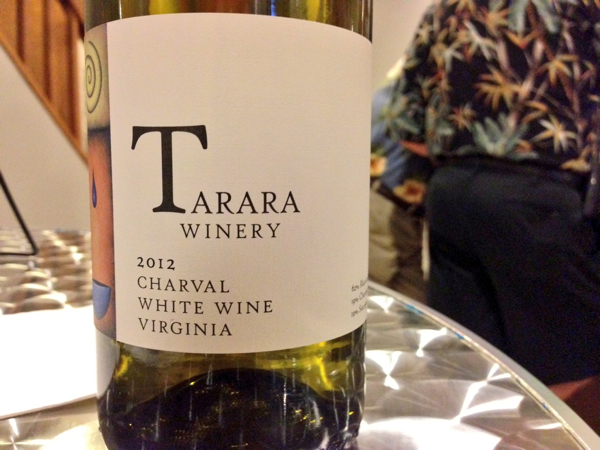 After our tasting we headed over to the concert venue. We enjoyed some BBQ from Mans BBQ. We selected the Boneyard Unrefined Red as our wine for the evening. At the concert they were only selling the Boneyard series of wines that were released that day. The Unrefined Red paired nicely with our BBQ. We met a bunch of women sitting at a table near us and they introduced us to the Bad To The Bone Bubbles, the first sparkling wine in Loudoun County. We enjoyed it so much we decided to get a bottle of our own. Once it was poured in a champagne flute, the bubbles went on and on. We noted some nice apple and pear and citrus zest. We also noticed some toasty notes. It was crisp and acidic. It's a nice bubbly.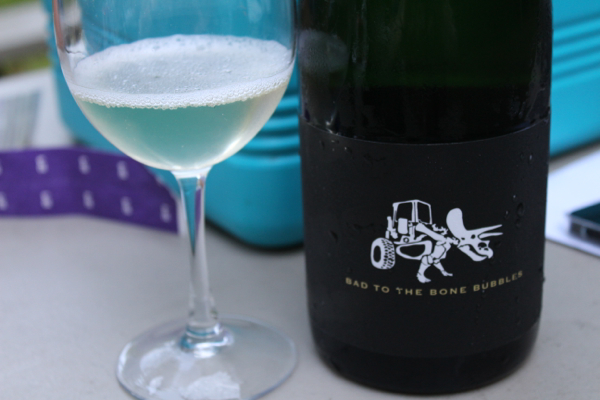 The evening continued with the grunge music of the 90s and the bubbles. The concert series in the summer is a great way to enjoy a warm evening. There are only a few concerts left this year. If you haven't gotten to Tarara lately, plan a trip soon. Or plan to attend one of the upcoming concerts. When you do, tell them Virginia Wine Time sent you!