Wintry mixes, gale force winds, and wild temperatures have not deterred us from hitting the wine trails in 2018. In recent weekends, we visited Tarara Winery, Gray Ghost Vineyards, and Rappahanock Cellars; along the way, we met up with fellow bloggers Kurt and Carol of Wine About Virginia and supreme oenophile/good friend Susan McHenry.
Our trip to Tarara Winery was threatened by a winter advisory that was issued for later in the afternoon. However, we decided to go with the intent to get their early and then leave early before the winter weather arrived. Danielle, our wine educator, gave us an expert tasting of winemaker Jordan Harris' excellent wines. Of the white wines, the 2015 Viognier and the 2013 Neveah White were my favorites. The Viognier presented floral aromas with notes of tropical fruit and honey. On the palate, I noted tropical fruit with a nice, round mouth feel. The Neveah White is a blend of Chardonnay and Viognier; it displayed ripe pear and pineapple characteristics with a touch of oak on the finish. Favorite red wines included the 2015 Long Bomb 9, a red blend led by Cabernet Sauvignon followed by Merlot, Syrah and Tannat. Notes of tobacco, clover, blackberry and anise gave way to a fruity palate with pepper on the finish; it was also a bit "chewy". I'd recommend decanting before serving. The 2012 Neveah Red was a juicy treat with elements of blackberry, currants, tobacco and cedar. Oh—-the wintry mix? In keeping with the fickle winter that has been 2018, it never materialized.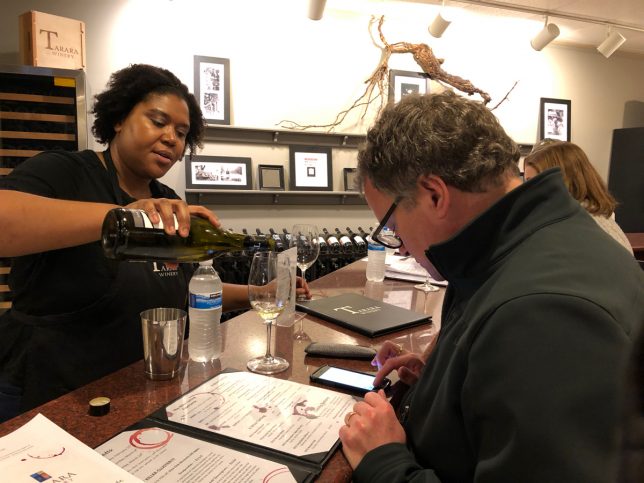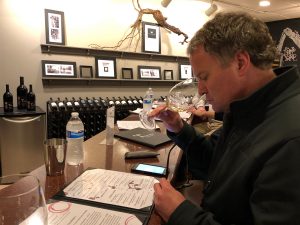 However, our winter hurricane did strike the area, and many wineries were closed due to power outages. Gray Ghost Vineyards was able to operate thanks to a generator, so we were able to attend their annual barrel tasting. Here we met bloggers Kurt and Carol Jensen and dear friend Susan McHenry. Group favorites were the 2016 Petit Verdot and the 2016 Cabernet Sauvignon. I was also a fan of the lighter-bodied and fruity 2017 Cabernet Franc that was still in the barrel but oh so ready to enjoy. From Gray Ghost Vineyards we made our way to Rappahanock Cellars. Rappahanock Cellars has added sparkling wines to their lineup of quality wines, and I enjoyed the Sparkling Rose with its strawberry flavors and bright acidity. The dry Rose Reserve and the 2015 Cabernet Franc were other standouts; however, at the end of our tasting, the group was in the mood for Chardonnay, and the 2015 Chardonnay did not disappoint. Pear flavors with a rich mouth feel and an oak kiss paired well with the platter of cheeses that we ordered to finish the wonderful (and less windy) afternoon.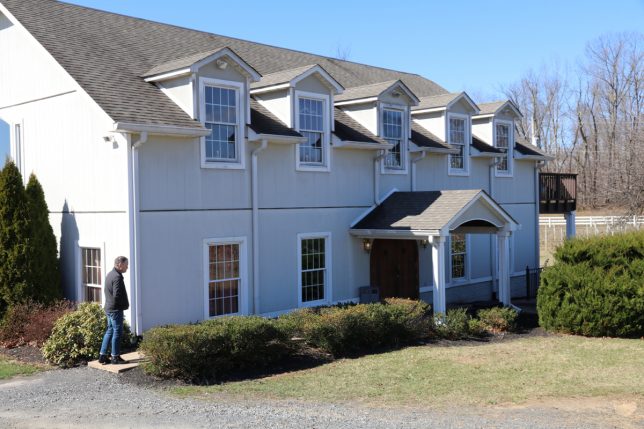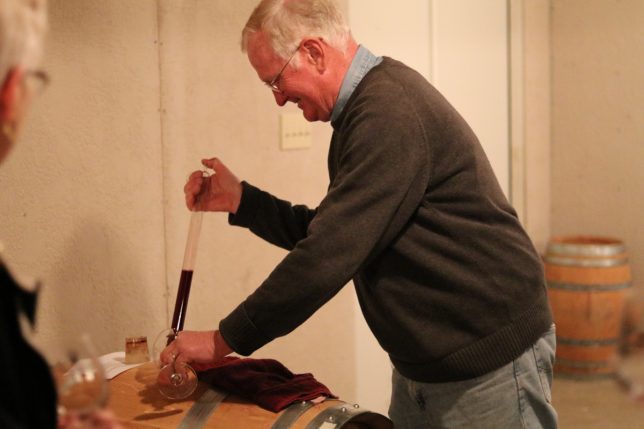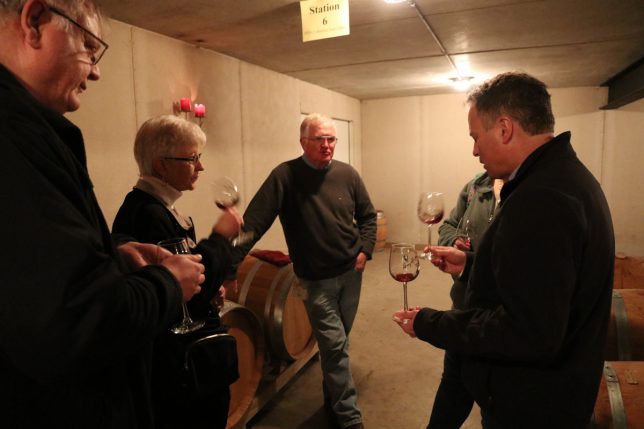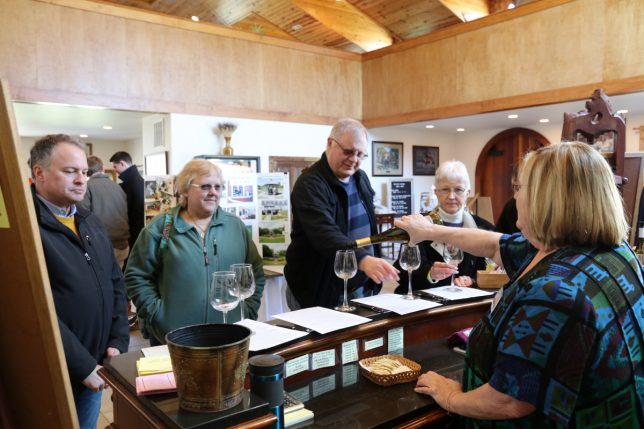 Spring is around the corner, and the finicky winter of 2018 will be history. Plan to visit these wineries as we transition to warmer days and spring landscapes colored with fragrant blossoms. Of course, mention that Virginia Wine Time sent you.