We enjoyed our first sample of wines from Quievremont Vineyards at our Mardi Gras party thanks to our friend Erika Johansen from Cellar Blog. Erika brought over a bottle of the 2012 Meritage and we (and our guests) were quite impressed. As a result, Paul and I decided to make an appointment for a tasting at Quievremont, and we concluded that quality best describes the current lineup of wines.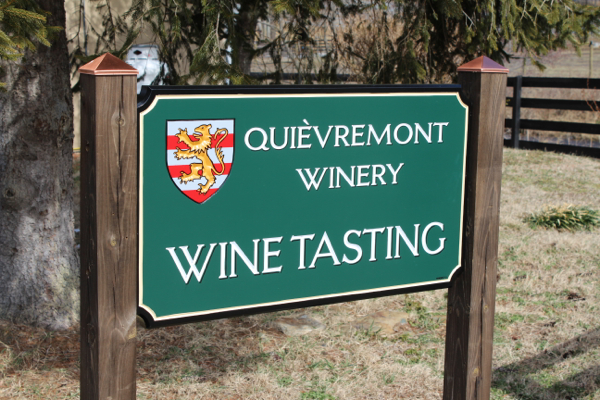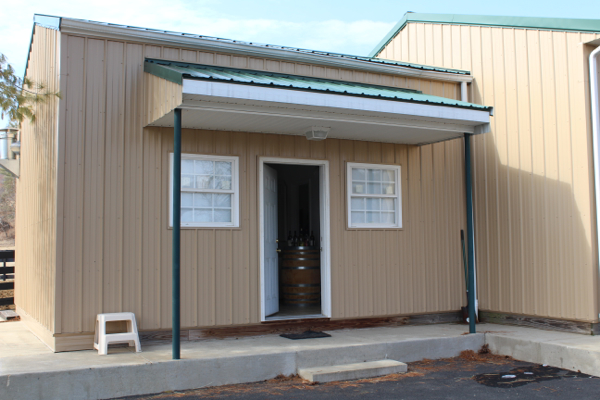 We met owner John Quievremont on a chilly Saturday afternoon to taste wines in his very small storage/tasting room. The property can be described as classic bucolic with babbling brooks and mooing cows to transport visitors to a quieter time. John and wife Terri bought the property as a relief from the hectic life of work in the city; however, noted viticulture expert Lucie Morton convinced them to plant a vineyard. This was done in 2011, and the vineyard now grows chardonnay, viognier, cabernet sauvignon, merlot, cabernet franc, and malbec. It looks like Morton was on to something. Their 2012 Meritage, for example, earned a silver medal at the 2014 Governor's Cup competition.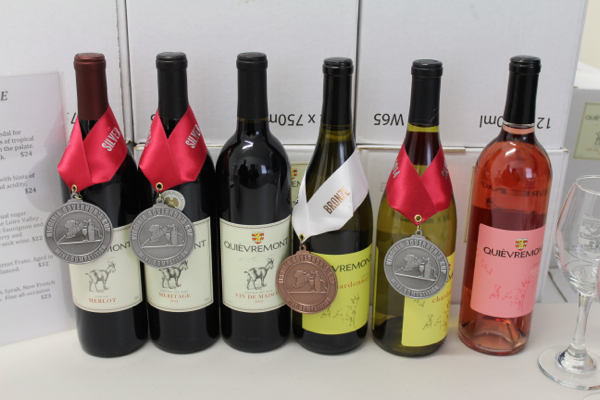 Our tasting began with white wines, of course, and we were treated to a side-by-side tasting of chardonnays from 2011 and 2012. The 2011 proved to be more acidic in nature; however, the 2012 vintage was my ideal. Minimal oak aging in neutral French oak barrels imparted a nice mouth feel with tropical fruit notes and flavors of apple and pear associated with a classic chardonnay. The 2012 Chardonnay earned a silver at the Governor's Cup, too!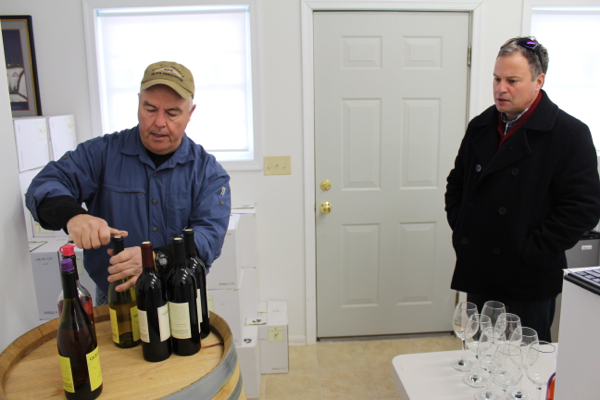 We moved on to the red wines, and our favorite was indeed the 2012 Meritage, a blend of merlot, cabernet sauvignon, and cabernet franc. It presented elements of dark fruit, sweet tobacco, and spice. Smooth tannins made for a nice feel in the mouth. Looking for an everyday red wine? The 2012 Vin de Maison should fit the bill. Syrah is included in the mix of cabernet franc and merlot to produce a lighter-bodied red wine that is perfect on its own or partnered with meatloaf, pizza, or a mix of cheeses.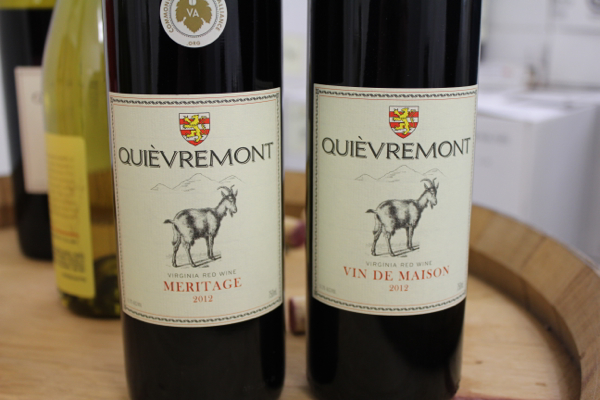 John was gracious enough to answer our questions, and we learned that case production for 2013 was substantially lower than the 800 cases in 2012. The culprit? Late frost followed by hungry critters such as raccoon, turkeys, bears, etc. However, winemaker Theo Smith is dedicated to quality over quantity, and his craftsmanship is responsible for the current lineup of excellent wines. Future plans include a tasting room. John Quievremont opted to plant the vineyards first and then worry about a tasting room later—odd, isn't it? Many new Virginia wineries boast expansive tasting facilities these days but not much to show in the vineyards. That is not the case at Quievremont where the emphasis is on quality fruit and excellent wines. If all goes according to plans, the new tasting room will open in time for harvest 2014.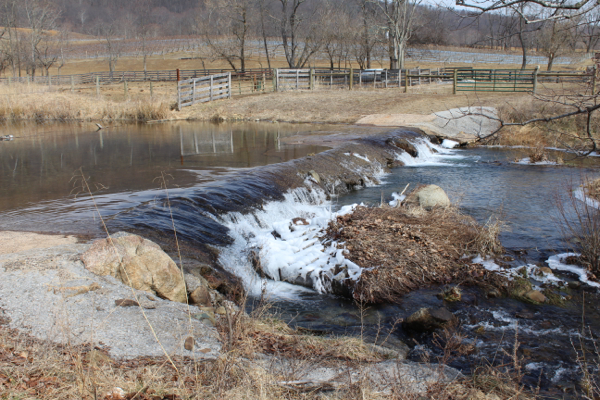 We completed our tasting and left with several bottles of wine. We know that we will return soon; however, readers should make an appointment to taste the award winning wines at Quievremont Vineyards. Mention that Virginia Wine Time sent you.