It's hard to believe that another Virginia Wine Month is over! We made sure to enjoy as much of it as possible. We opened the month with a swing through the Monticello area, and we posted about some of the wineries that we visited. Today we finish our write up about that trip.
Blenheim Vineyards: We always look forward to tasting the latest releases by winemaker Kirsty Harmon. On this particular visit, Paul enjoyed the crisp Viognier 2012 with its tropical fruit characteristics. I preferred the Chardonnay 2012 and its fuller mouth feel and pear flavors. We both concurred that the Cabernet Sauvignon was the favorite red. Juicy with lots of plum and berry flavors, it was quite delicious. We got a chance to chat with Kirsty, and we asked her about the 2013 harvest that was then toward its grand finale. She echoed what many winemakers have shared with us—the biggest challenge was not the late frost or the early summer rains. It was the hungry wild life such as raccoons and bears that caused the biggest headaches. However, Kirsty was pleased with the way that the summer trended toward warm, dry days and cooler nights and expressed optimism that the vintage would be a good one.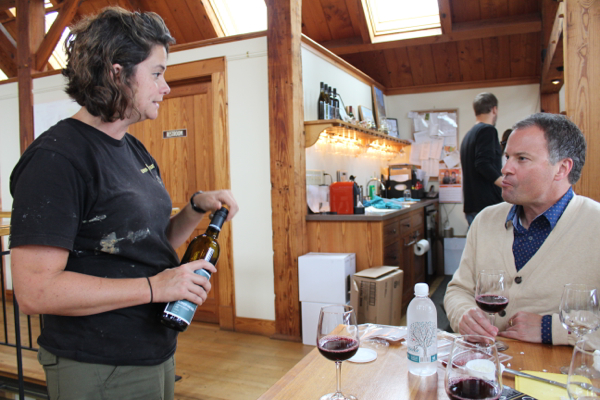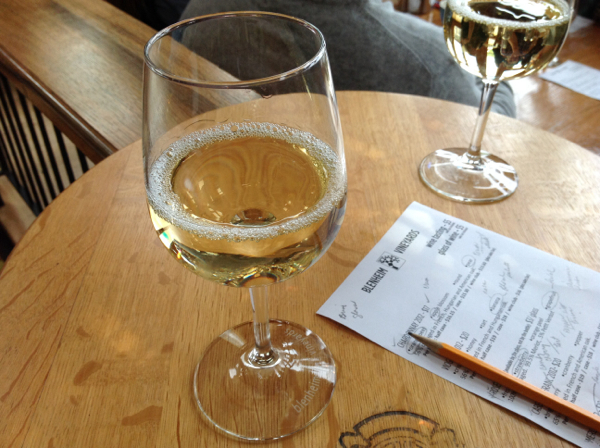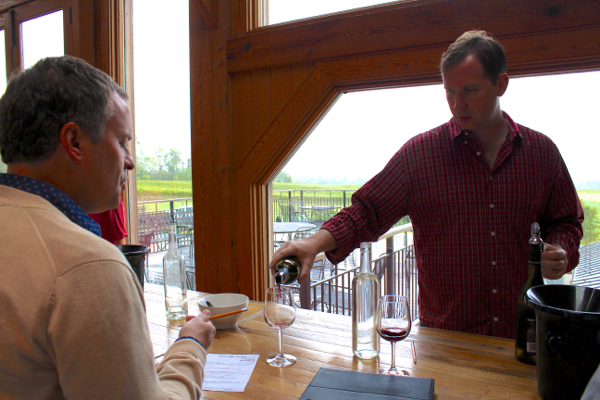 King Family Vineyards: Another favorite of ours—we are big fans of Mathieu Finot's wines. It really is not hard to simply state "all of the above" when pondering our preferred wines here. Matt is our preferred wine educator at King Family, and he skillfully guided us through our tasting. Paul was a fan of the 2012 Viognier, 10% of which was done in a concrete egg. It spent time in both stainless steel tanks and neutral French oak barrels and presented elements of peach, melon and white pepper. I was a bigger fan of the 2012 Chardonnay (no suprises here—I do enjoy Chardonnay.) Citrus notes were complimented by characteristics of pear and spice; a creamy mouth feel led to a longer finish. My kind of Chardonnay! We both enjoyed the 2012 Crose, a dry rose with notes of grapefruit, bright berry, and peach. With Thanksgiving around the corner, a light-bodied Cabernet Franc might be in order, and the 2012 Cabernet Franc should fit the bill. Red berry flavors with characteristic pepper notes make for the perfect partner with turkey and cranberry sauce. Matt also took us on a private tour of the new facility showing us all the new equipment, the huge barrel room, and new crush pad. Thank you, Matt!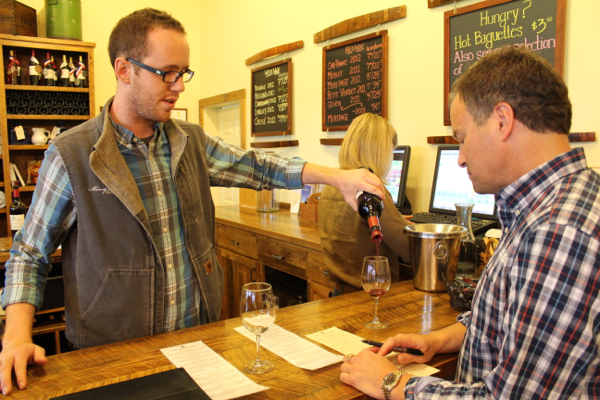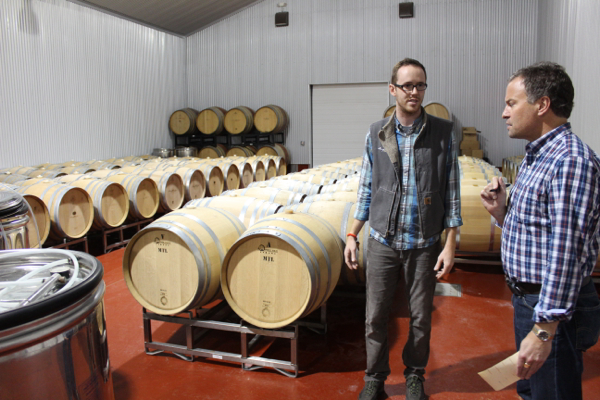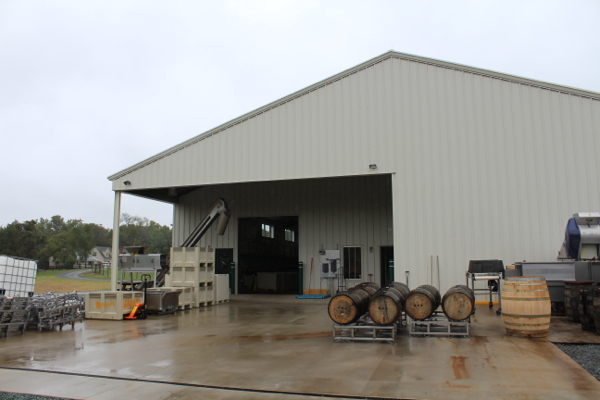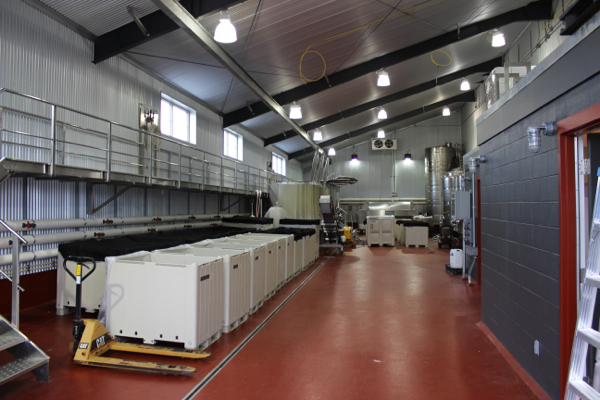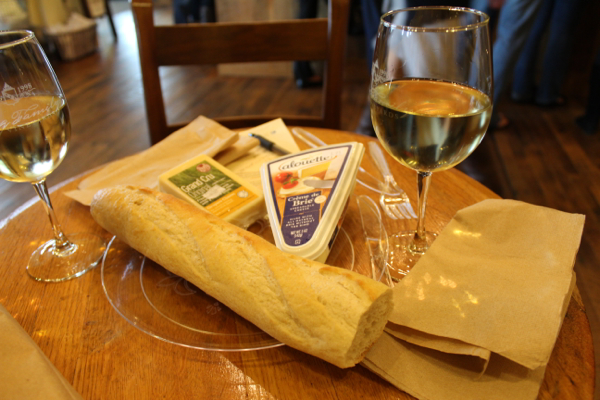 Pollak Vineyards: Okay—so we visit this lots and lots too. Casey, as always, provided us with an excellent tasting experience. We can report that the 2011 Chardonnay is still tasting quite well; however, we were both impressed with the 2012 Pinot Gris with its floral notes and stone fruit elements. The dry 2012 Rose caught my attention, and it displayed aromas of strawberry and spice that should delight any rose lover. This one should prove to be a popular option for Thanksgiving, but the lighter bodied 2011 Cabernet Franc might also be a quite choice. We were given a sample of the 2010 Meritage, and it ended up being my favorite of the red wines. I have a bottle of this one on my rack, so this gave me a chance to monitor its progress. Concentrated fruit aromas with hints of anise and tobacco led to flavors of black cherry, blackberry, and spice. Nice tannins too. I noted a subtle vanilla note at the end to boot. (Note to self—age for a bit longer and enjoy with prime rib.)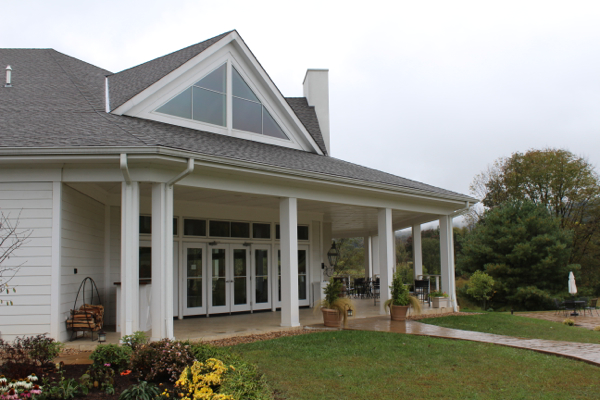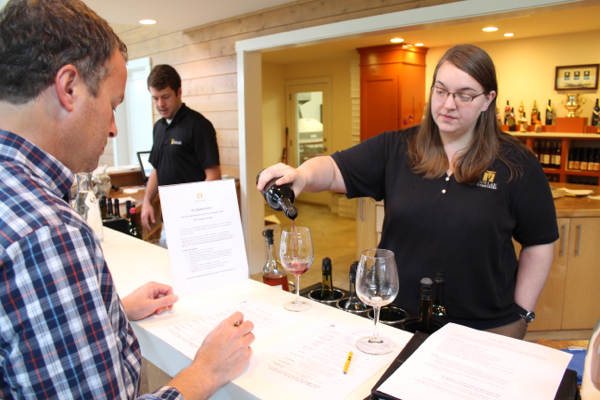 White Hall Vineyards: The price points always impress us here. I liked the Pinot Gris 2011 that was fermented 50% in neutral oak and 50% in stainless steel. Pear and soft apricot notes led to a whiff of hay on the nose. I was surprised that Paul preferred the crisp Chardonnay 2012 with its pear and citrus aromas and flavors. It was fermented and aged in both French and American oak barrels; however, it still proved to more crisp than creamy—probably why Paul enjoyed it so much. Of the red wines, the Merlot 2012 was very accessible. It was blended with small amounts of Malbec and Chambourcin and presented aromas of violet, tobacco, and dried herbs. Spice notes complemented the cherry and blackberry flavors. Nice on its own or with a beef dish.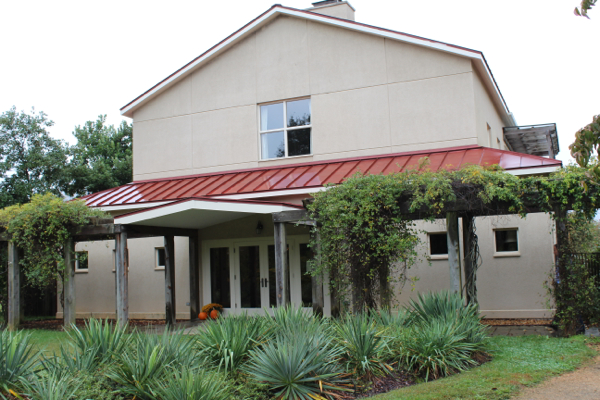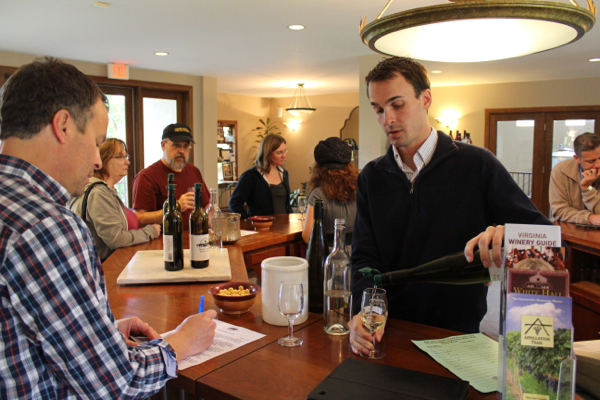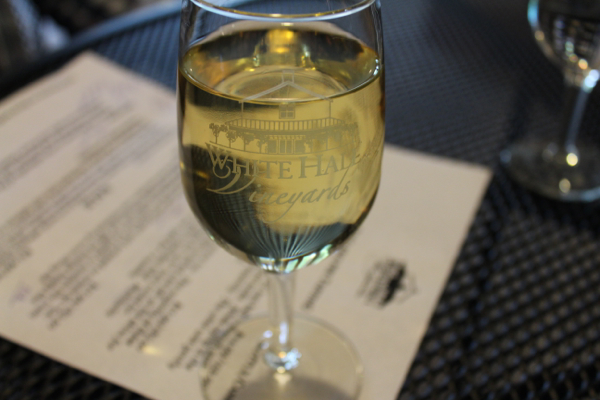 Moss Vineyards: Our final stop was Moss Vineyards. It was also winery number 163 for us. They have been open for a bit more than a year. Our favorite white here was the 2012 Viognier. It was crisp and elegant. Our favorite red was the 2010 Architettura Reserve. We noted dried plum, concentrated flavors and tight tannins. They have 52 acres of property with 9 acres cleared and 7000 vines planted. They grow cab suav, cab franc, merlot, petit verdot, viognier and vermintino. We will plan to visit them again soon to see how the wines are developing and what new wines they have on the tasting menu. We had a great time chatting about wine and their adventure into Virginia wine.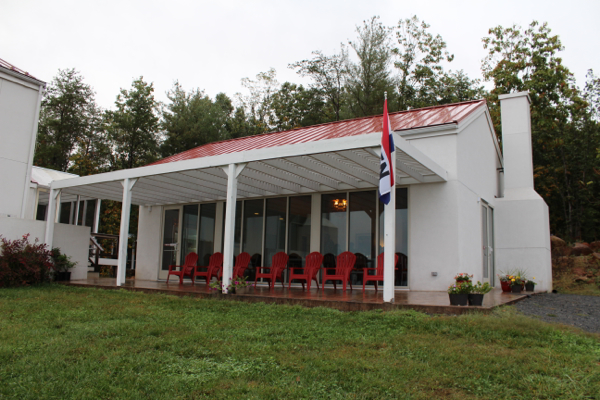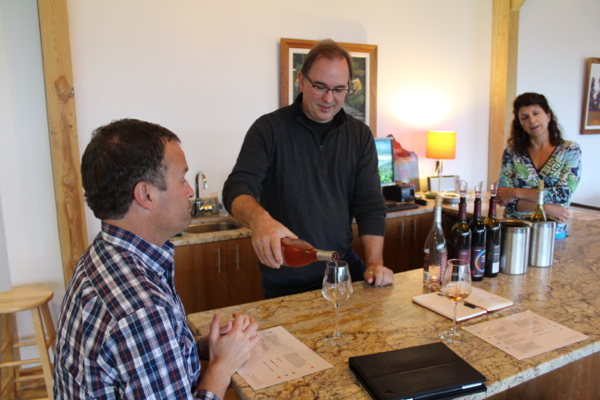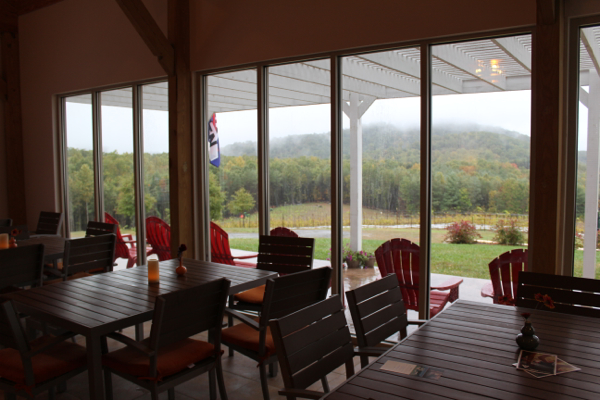 We always enjoy visiting wineries in the Monticello area. Plan to visit these and other nearby wineries to stock up on holiday favorites. Please mention that Virginia Wine Time sent you.