Some wine friends of ours recently told us that Piedmont Vineyards was still open for business. We thought it was sold and no longer producing wine. It was time for us to return to Piedmont Vineyards. After our stop at Boxwood Winery over the weekend, we decided to go by Piedmont and see if they were in fact open.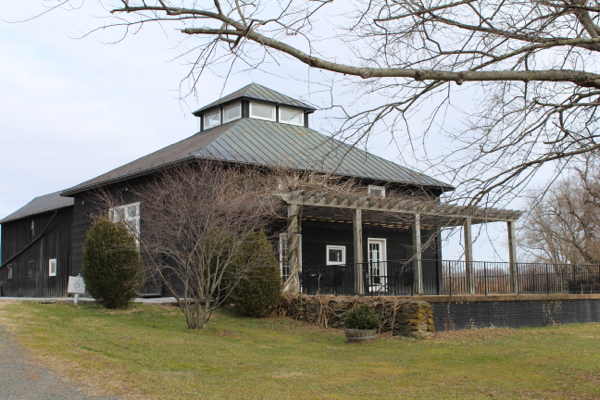 When we entered the tasting room we saw a very familiar face…Gerhard Von Finck. After hellos and welcomes, we found out that he was recently in the hospital but is almost back to normal and still selling wine at Piedmont. The only wine he is selling is his 2010 Chambourcin. He only has about 20 cases left so you need to get out there soon and get your case. All other wines on the tasting menu are from DelFosse Vineyards. Gerhard's plan is finish selling his Chambourcin and then Claude DelFosse will be able to get a license to sell his wines on his own. So Piedmont will most likely become a satellite tasting room for DelFosse Vineyards. Gerhard hops to return to Toronto in the near future.
We last visited DelFosse in October and wrote about our visit at that time. If you want to find out what we thought about the wines at that time, check out that post. Even though we just recently tasted the DelFosse wines, we went ahead and did a tasting. As usual, we enjoyed the wines. A few favorites: The 2011 Reserve d'Oriane presented pineapple, peach, and apricot and a long finish. The 2008 Petit Verdot is 100% petit verdot with notes of blackberry, violet, and beautifully smooth ending. I thought of food right away with this one.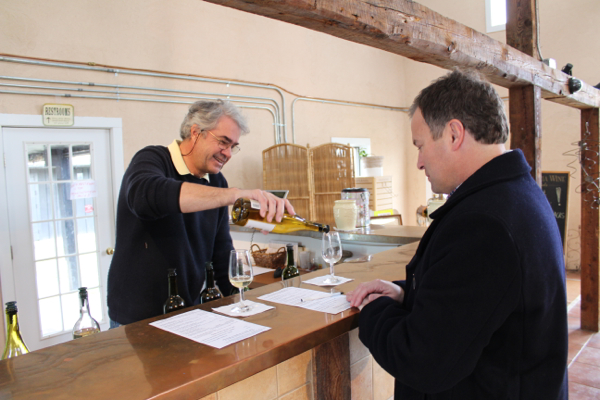 After enjoying a bottle of the 2011 Reserve d'Oriane with lunch and bird watching on the patio and long chats with Gerhard, we wished him well and success in future before leaving. We also purchased a few of our favorites. Visit Piedmont Vineyards soon to enjoy the DelFosse wines and be sure to tell them Virginia Wine Time sent you!