After another polar invasion of snow and arctic air, we decided to defy Mother Nature and get out of the house at least for a little while. Paradise Springs isn't far away from Paul's house, so that is where we went for a tasting of current releases.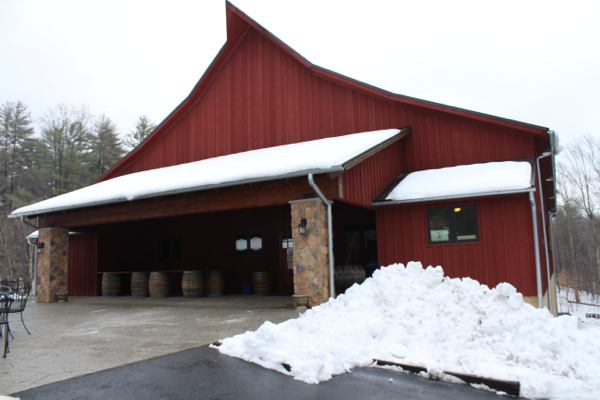 Of the white wines, we enjoyed the 2012 Chardonnay with its notes of pear and pineapple and fuller mouth feel. It was aged sur lie in French oak barrels for eight months. The 2013 Nana's Rose was debuted on the day of our visit, and it presented flavors of strawberry and cherry; it's dry, too! It also reminded us that spring is around the corner.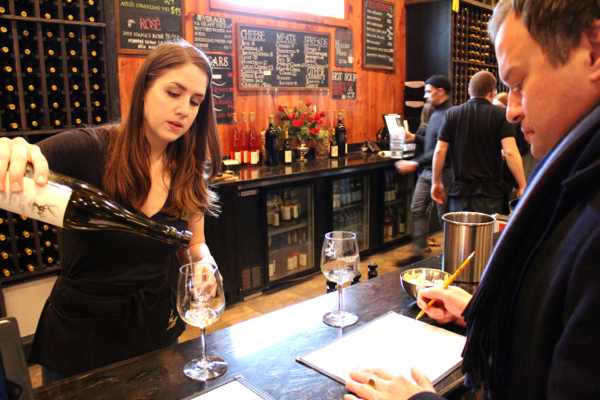 On to the red wines, and Paul's favorite was the 2012 Cabernet Franc that was blended with Tannat (5%). Raspberry notes with a whiff of dried herbs, it finished with a bit of spice. I liked the 2012 Norton with its plum and cherry elements and spicy edge. A prize winner in San Francisco, I found the Norton to be an elegant pour that would favor hearty meat dishes.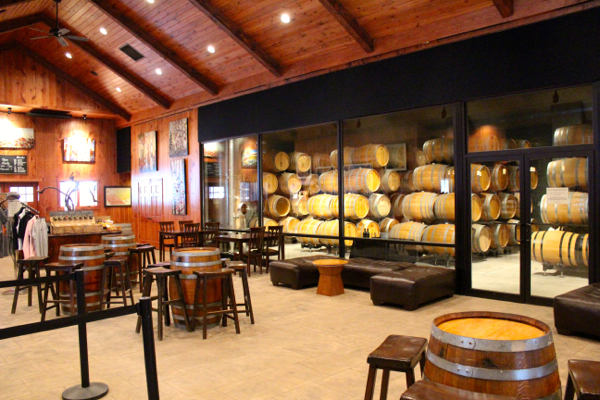 We weren't quite ready to return home despite the steady snowflakes falling outside, and so we enjoyed a glass of our favorite wines along with cheese and a baguette. My glass of choice was the 2012 Chardonnay while Paul sipped the 2012 Cabernet Franc. We sat on the spacious back patio that was enclosed for the winter, and a fire in the fireplace provided warmth.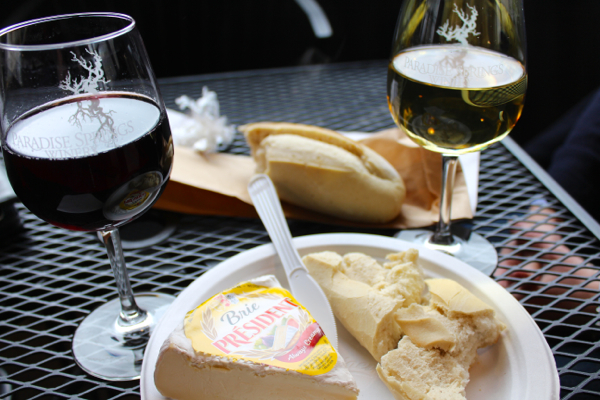 We'll be back to Paradise Springs especially in the warmer months to come. In the meantime, readers should plan a visit to Paradise Springs. Mention that Virginia Wine Time sent you.