A fun yet elegant cruise down the Danube River which runs through historic cities like Vienna, Austria—what more could your ask for? A pairing with Virginia wines, of course. Notaviva Vineyards is planning just such a trip for November 2015. We stopped by Notaviva Vineyards to get the details from owners Stephen and Shannon Mackey; of course, we also wanted to sample the current releases.
The pairing of Virginia wine with historic sites and sounds has been dubbed "Melodies of the Danube", and AmaWaterways will host the event. Stephen Mackey will host a number of wine and music pairings that will feature Notaviva wines. Also, Mackey will attempt to host a wine tasting from the cruise ship that can also be experienced in the Notaviva tasting room at the same time. The goal is to promote wine drinking as a multi-sensory experience while elevating the awareness of Virginia wines. Stephen Mackey's passion for wine and music are well known, so this should be quite an event for participants. Notaviva wines that will be featured on the trip will be named after the famed German trio Bach, Mozart and Beethoven. Imagine hearing strains of Beethoven on the Danube while sipping a wine named after the famed composer!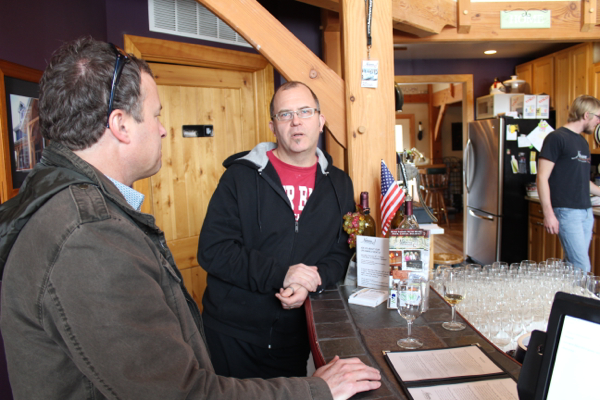 Sounds like fun? There will be a number of teaser events between now and then to entice wine sippers/music lovers/history buffs to sign up for the cruise. Check out the website for information on these upcoming events, but we can report that the first mixer to promote the cruise will be held on February 9. There is plenty of time for interested travelers to plan for the trip; at least 64 cabins will be available.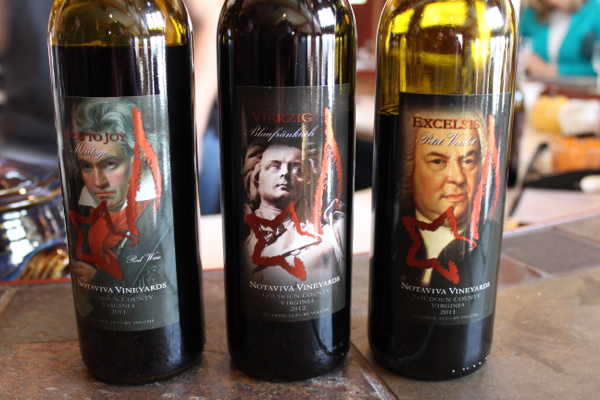 And what about the wines? Our favorite white wine was the yet-to-be released 2012 Sabado made with 100% Sauvignon Blanc. A classic Sauvignon Blanc, it exhibited notes of citrus and grass along with a refreshing acidity. With spring around the corner, the floral 2011 Verano which is a blend of 50% Sauvignon Blanc and 50% Traminette should be a pleaser. Pineapple and white pepper elements were noted along with a fuller mouth feel. Of the red wines, I was most pleased with the 2012 Vierzig Blaufrankisch. This is a blend of the German grape, Blaufrankisch, and Cabernet Franc (15%). I noted rich cherry and raspberry flavors along with a note of sweet tobacco. It was accessible and easy to sip; no coincidence that it was made to be listened to with the Mozart symphony by the same name, Vierzig.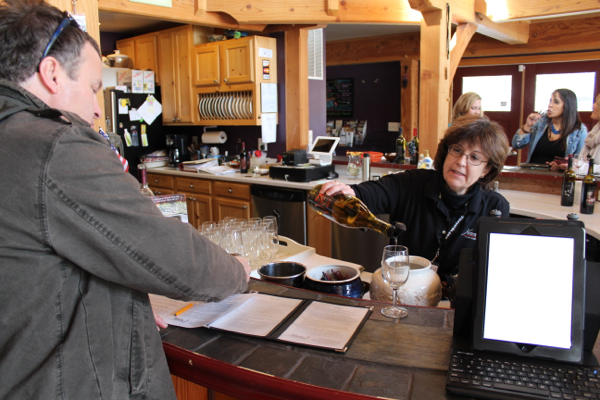 Notaviva will maintain its focus on wine, music and fun. In the coming months, guitarist Paul Rogers from the band Bad Company will be at the winery to host food, wine and music classes. Before then, Valentine's Day will feature comedy and wine.
Readers who are intrigued by this opportunity should either visit the Notaviva website for more information or stop by the winery for updates and a wine tasting. Be sure to mention that Virginia Wine Time sent you.