On Saturday we participated in the grade opening of the new Appellation Wine trail near Charlottesville Virginia. The trail consists of five wineries; White Hall Vineyards, Mountfair Vineyards, Glass House Winery, Stinson Vineyards and Moss Vineyards. Stinson had a preview opening this weekend and Moss Vineyards will be opening in 2012. We knew we wouldn't have time to get to all the wineries so we will plan to visit the rest later this summer.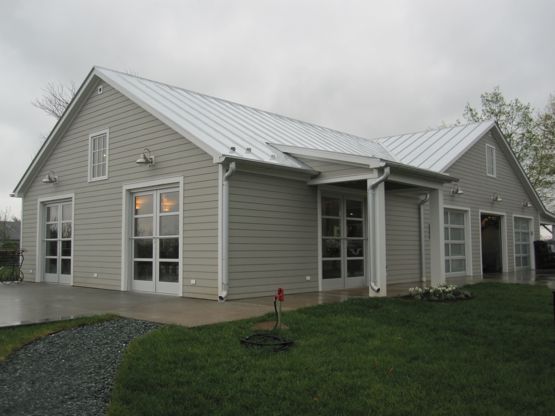 We began at Stinson Vineyards. We met Frank from Drinkwhatyoulike.com at Stinson and began our tasting. We started with the 2010 Sauvignon Blanc. We noted some nice citrus fruit, a grassy element and some minerality. This one quickly became my favorite. Its not for sale right now because they haven't received their labels yet. Look for this on the official opening weekend on June 16th. We then moved on to the 2010 Rose. It's made from 100% mourvedro. Warren noted strawberry on the nose. I picked up red fruit on the tongue and some nice pink grapefruit notes. We then moved on to the refreshing 2010 Sugar Hollow White. This one will be nice for the summer with it's apple and grapefruit notes. Next up were the reds. We started with the 2010 Sugar Hollow Red. It's a blend of 95% Merlot and 5% Cabernet Franc. It was aged in stainless steel and was rustic and earthy. The 2010 Cabernet Franc was next. This one won't be released until the opening day as well. We noted smoke and spice on this one.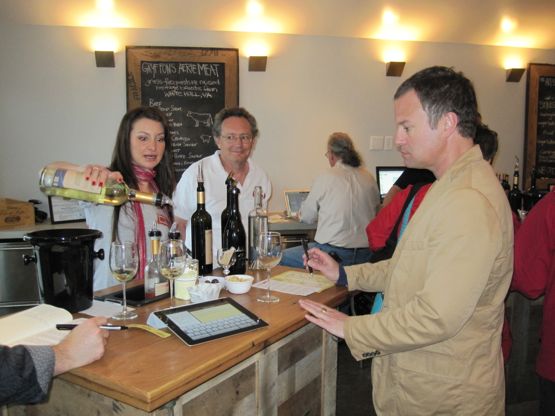 While at Stinson Vineyards we met Nathan Vrooman who, along with his family, is starting a winery as well, Ankida Ridge Vineyards. He brought a sample of their Pinot Noir to taste. Considering how tough it is to grow Pinot noir in Virginia, this one was pretty good. We look forward to tasting more from Ankida Ridge in the future.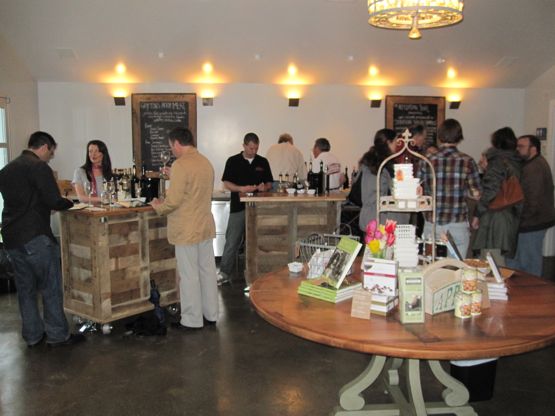 Next stop on the trail was Mountfair Vineyards. Mountfair has been around a couple of years and we've enjoyed their wines before. This visit was no exception. After surviving the downpour on the way there it was nice to see Fritz, Chris, Jacquline, and Ben once we entered the tasting room. After our hellos we got started tasting wines. While they only produce reds, they were pouring the Fizz and Brut from Thibout Janisson to begin the tasting.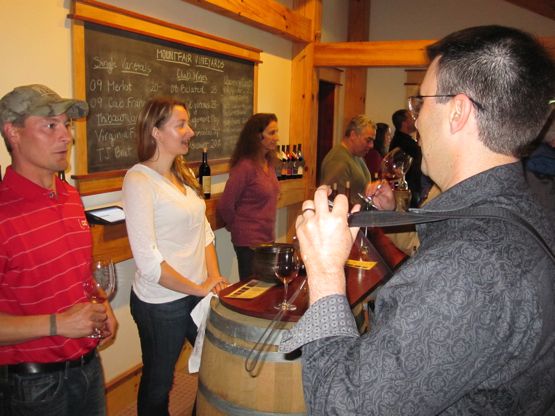 We began the tasting with the smoky 2009 Merlot. We noted dark cherry tobacco,and beautifully smooth finish. This one became my favorite right away. We continued with the 2009 Cabernet Franc. This one had a velvety mouth feel with hints of bramble berries. Next up was the 2008 Belated. We noted bright red fruit characteristics. The 2008 Indigenous was nice. This is the first wine created using their own fruit. It's a blend of petit verdot and cabernet franc. We noted a smokey nose, plum, tar, tobacco, and black pepper with a silky finish. The final wine was the 2009 Engagement. This is a meritage style blend. We noticed it was tight and needed a good swirl to get the cherry, ash, and coffee to appear.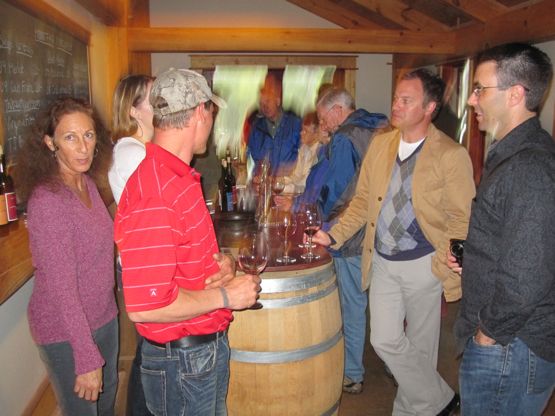 After our tasting we joined Jacqueline, Ben, and Frank for some of the 2009 Merlot. This one stood out as my favorite at Mountfair. Before leaving we secured a bottle of the merlot for my rack. We always have a great time with the crew from Mountfair.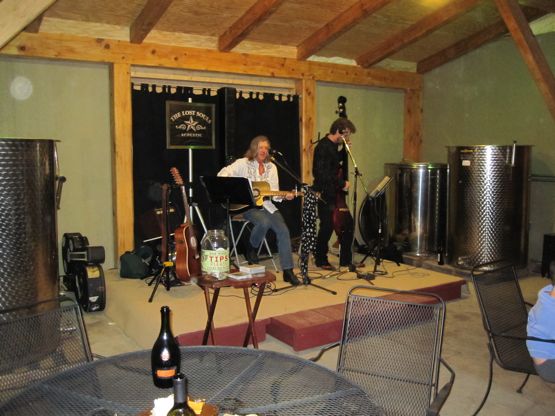 There are more wineries on the trail and we look forward to visiting them in the future. If you visit Stinson or Mountfair be sure to tell them Virginia Wine Time sent you!