In this post we share our experiences at three wineries that we visited within the past month. It includes one newbie, too!
Granite Heights Winery: Always a treat to visit Luke and Toni at Granite Heights. We enjoyed the crisp 2012 Chardonnay with its characteristics of pear and citrus with a flinty finish. Look out for the 2013 Petit Manseng that is a blend of 60% malolactic fermented wine and 40% non-malolactic fermented wine. Like Mae West, it is round, full-bodied and sensual. Rich tropical fruit notes with a creamy mouth feel should make this one a fine pairing with Thanksgiving dinner if turkey and gravy are on the menu. Of the red wines, the 2010 Cabernet Franc captured our attention with its smoky nose and notes of blackberry, leather and anise. It presented quite a lengthy finish to boot. Buy now and serve later—it is certainly age-worthy.
Magnolia Vineyards: And this is the newbie. This winery recently opened to the public, and we had a chance to visit here with our friends, Jill and Michael. Glenn and Tina Marchione operate this small winery that currently has four acres planted in vines. Doug Fabbioli serves as wine consultant; however, Tina Marchione is full time winemaker. We gave our nods to the 2012 vintages including the 2012 Black Walnut White made from Traminette grapes. We also enjoyed the 2012 Cabernet Franc Reserve with its notes of seed berries, dried herbs, and spice. It was blended with Cabernet Sauvignon (10%) and Merlot (5%). Grilled beef should pair well with this one. In fact, we enjoyed this one so much that we all shared a bottle after our tasting!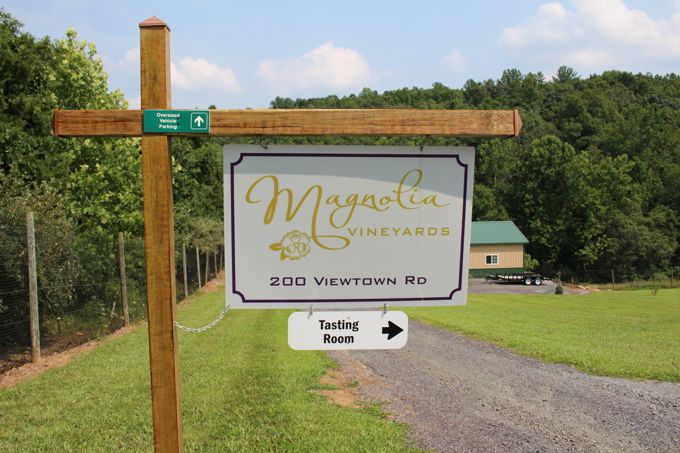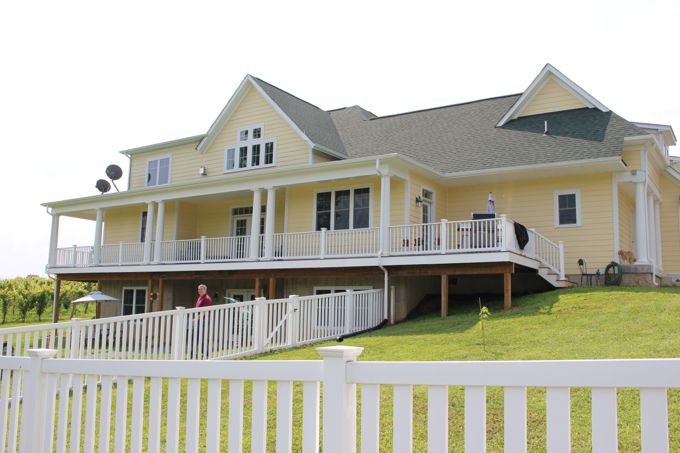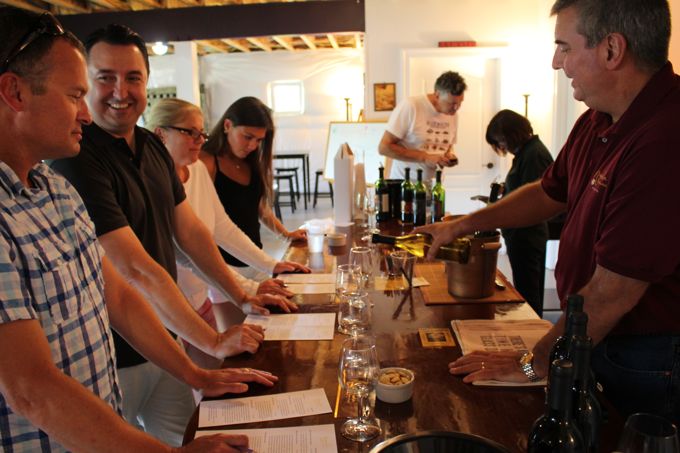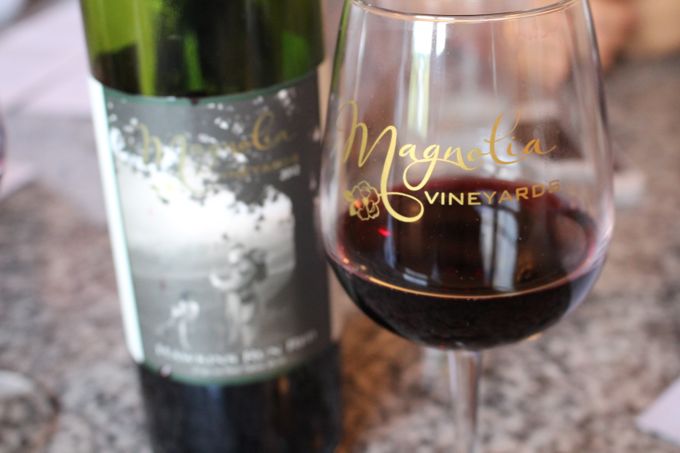 Morais Vineyards and Winery: It had been over a year since our last visit to Morais; needless to say, all wines that we tasted were new to our palates. Candace, our tasting associate, skillfully guided us through our tasting of wines. It was a rainy yet warm day, and our summer taste buds preferred the 2012 Battlefield Green, a white wine done in the Vinho Verde style. This is a blend of Albarino and Vidal Blanc grapes and presented notes of green apple, citrus, and freshly cut grass. Paul enjoyed the light-bodied 2013 Merlot with its bright cherry nose and elements of dried herbs and sweet tobacco. I found the cherry wine to be the most intriguing. This dessert wine was made with morello cherries; it was aged in stainless steel. In the tasting room, this tasty treat is served inside of a chocolate cup! Decadent indeed! I made certain to purchase a bottle to serve with a favorite chocolate dessert.