With these warm days it's time to think of summer wines. On Tuesday evening we had the chance to participate in the Summer Wines of VIrginia Taste and Tweet with other bloggers and wine people all over the country. We invited Virginia Wine In My Pocket and Cellarblog to join in the fun. We enjoyed lots of nibbles and some great Virginia wines. Here are the wines we tasted and a few of our Tweets from the tasting. Enjoy the pictures as well!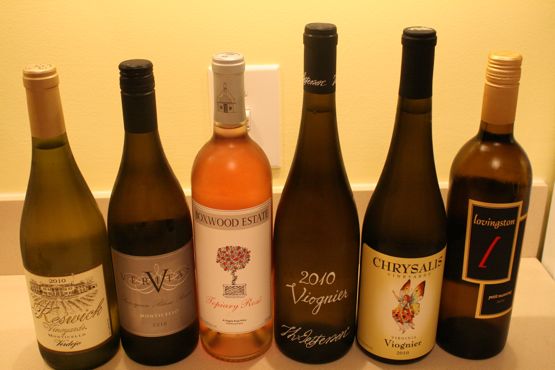 Keswick Vineyards 2010 Verdejo
"On the nose we get citrus, grapefruit…hint of hay on the nose as well as melon…crisp, refreshing, nice acidity, Warren would have it with melon, goat cheese…It went very well with goat cheese. Warren wants to have it with a crab cake."
Veritas Vineyards 2010 Sauvignon Blanc
"On the nose we get grapefruit, early grassy nose…in the mouth we get grapefruit, lime, something on the edge, lengthy finish…Really enjoying this Sauvignon Blanc!"
Boxwood Winery 2010 Topiary Rosé
"The color is a pale pink, salmon color, a hint of orange…on the nose we get watermelon, a hint of spice…On the tongue we get watermelon, some strawberry, nice acidity here too. Very dry…Warren says this would go with almost anything. Makes me think of a concert on the grass at Wolf Trap."
Jefferson Vineyards 2010 Viognier
"On the nose we are getting a hint of straw…but it's very light on the nose…on the tongue we're getting some apple and pear. We are getting a sweet component that we can't figure out."
Chrysalis Vineyards 2010 Viognier
"On the nose we are getting some tart fruit, pear, and honeysuckle…we get a honey texture in the mouth with pear, vanilla toward the end…we like this viognier. It's an excellent example of a Virginia Viognier."
Lovingston Winery 2010 Petit Manseng
"Pineapple nose, and it smells sweet…tart puckery mouth, seems sweeter than it actually is…we think this one would pair well with something spicy."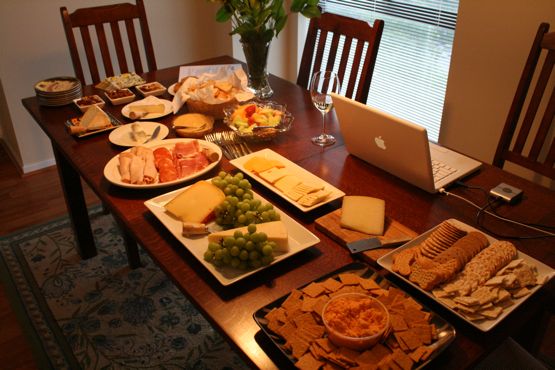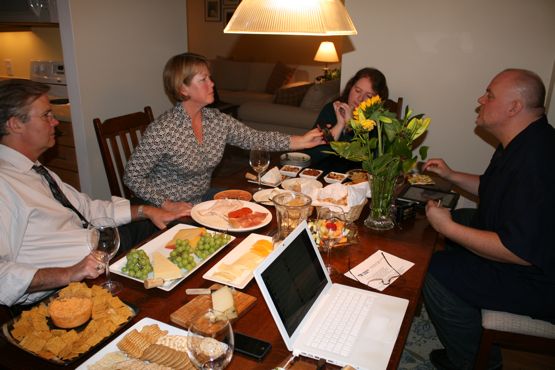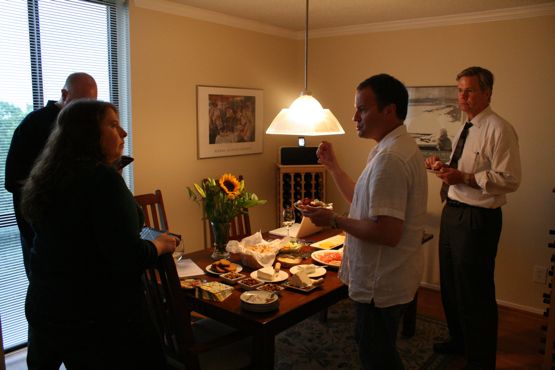 We enjoyed all the wines and think they'd be great summer wines. We had a great time with the other bloggers who attended and really liked interacting with the winemakers on Twitter. A HUGE THANK YOU to the Virginia Wine Board, Frank Morgan from DrinkWhatYouLike.com, and the folks at Swirl Sip Snark for organizing this event. And of course we need to thank all the wineries for providing the wines we enjoyed during the evening. If you are looking for some summer wines, consider these wines. And if you visit any of the wineries to pick up the wines, tell them Virginia Wine Time sent you!