Our focus for the next few posts will be Loudoun County wineries and will include the newest winery in the county, The Barns at Hamilton Station Vineyards. This post, though, will feature updates on two familiar wineries: 8 Chains North and Loudoun Valley Vineyards. Of course, our focus continues to be on wines that are appropriate for the summer.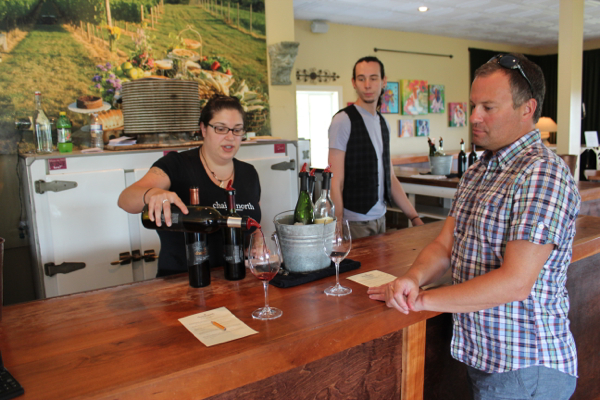 8 Chains North: Ben Renshaw always presents a solid lineup of wines, and we were not disappointed with our tasting experience. We both favored the 2011 Sauvignon Blanc with its lemon notes and refreshing minerality. Its vibrant acidity allowed for a crisp finish. This Sauvignon Blanc was half fermented and aged in neutral French oak and the other half in stainless steel tanks. Perfect partner with a tomato-basil salad, crab cake, or herb-seasoned poultry. Dry Rose fans will enjoy the 2011 Pink Link made from Merlot grapes; our taste buds were treated to strawberry and melon flavors. I have a soft spot for dry Rose as I do think that they are under-appreciated; however, they are versatile and will pair with almost anything. The 2011 Pink Link is an example and should prove to be a willing partner with light fare, salads, and anything on the grill. The popular LoCo Vino was also available for tasting, and the 2010 vintage was very fruity; serve well chilled while relaxing on the deck especially on a warm day.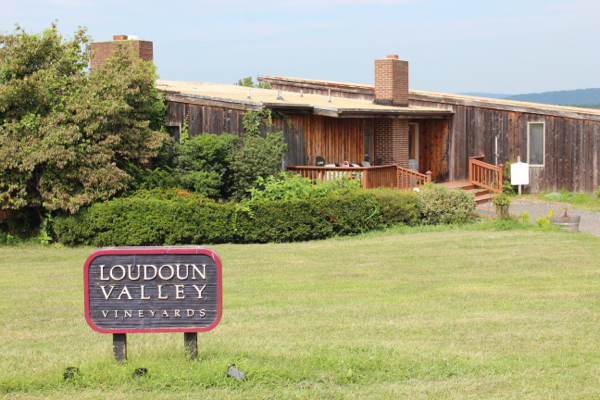 Loudoun Valley Vineyards: Big changes continue at Loudoun Valley Vineyards. Winemaker Bree Moore will be breaking ground on a new tasting room soon and will be planting new vines to replace the depleted, older vines on the property. The new tasting room should be ready by the spring of 2013. In the meantime, though, the current tasting room offers wines for all seasons including the summer. The Classic White is a blend of Seyval Blanc and Traminette, and it breathes floral, fruity notes. Elements of citrus and subtle spice were noted too. Nice on its own, enjoy with crab cakes or poultry. Spicy barbeque and hot afternoon may require cooler reds, and the fruity Route 9 Red should do the trick. The Route 9 Red was crafted from Chambourcin grapes and presented cherry and cranberry notes with an earthy edge. With a 1.5% residual sugar level, I'd recommend a quick chill before serving with barbeque-laced fare, chili, or anything else that includes peppers. I became a quick fan of the Vin de Pomme, an apple wine made from granny smith, honey crisp and gala apples. Serve with dessert or as dessert—tart and crisp yet refreshing, I bought a bottle to have as a dessert option or possible a pairing for Thanksgiving dinner.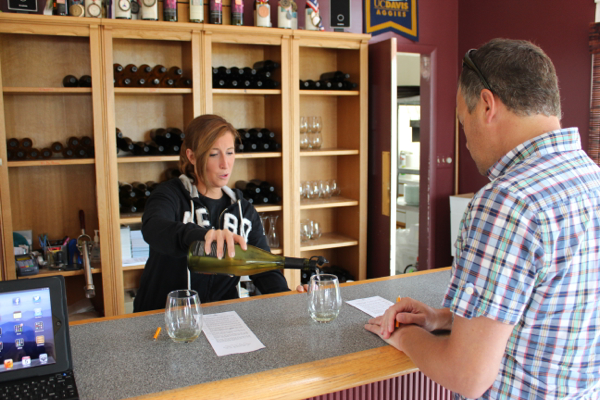 Be sure to visit these wineries during these toasty days of summer especially if you plan to host a cook out, crab feast, or wine and cheese party. Of course, mention that Virginia Wine Time sent you. Stay tuned for our next post that will feature our visit to the newly opened Barns at Hamilton Station Vineyards.