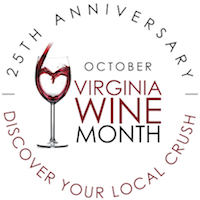 How Are You Celebrating Virginia Wine Month?
October is Virginia Wine Month, and we are doing it right by enjoying Virginia wine with dinner, at restaurants, and at Virginia wineries. Here is how we kicked off Virginia Wine month:
Dinner at Al Dente in Washington DC: Pappardelle pasta with wild boar ragout braised in red wine paired with Breaux's Nebbiolo 2007.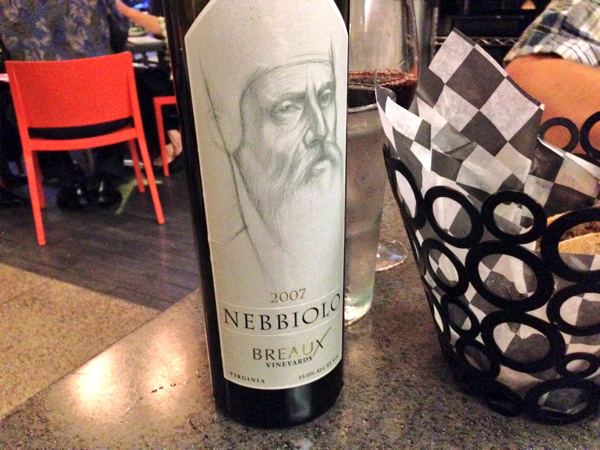 Harvest Salad as a first course at a dinner party: Crisp seasonal apples, chopped fennel, and slivered almonds tossed with a lemon vinaigrette then topped with crumbled blue cheese was served with Linden's Riesling Vidal 2011
Steaks on Friday: We reserve Fridays as our red meat day. Filet Mignon topped with sautéed mushrooms was paired with Gray Ghost Vineyards' Cabernet Sauvignon 2010.
Pumpkin Cake: My favorite seasonal dessert. Fall spices serve as supporting roles in this pumpkin-based delight. We enjoyed this with Naked Mountain's Old Vine Riesling 2012 produced from the oldest Riesling vines on the property.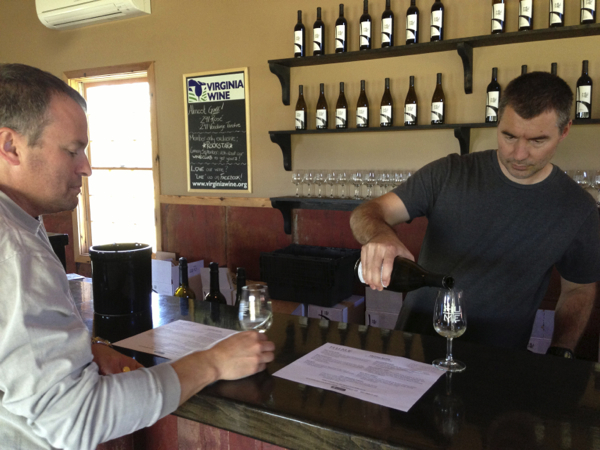 Need other suggestions to celebrate Virginia Wine Month? Hume Vineyards will release its 2012 Viognier; characteristic floral notes are accompanied by stone fruit elements and a white pepper undertone. This one should be perfect with poultry topped with a cream sauce. Planning to invite friends over for a hearty beef stew? We were impressed with the 2011 Petit Verdot with its whiff of violet as well as its brambleberry and dark fruit notes; it's a bit chewy too!
So this is how we kicked off Virginia Wine Month. How are you celebrating Virginia Wine Month? We would like to know, so feel free to share with us. Visit the Virginia wineries mentioned in this post and mention that Virginia Wine Time sent you.