Every couple of months we have to return to Linden Vineyards to check in and see what's on the tasting menu and the cellar tasting menu. We hadn't visited since December. It was time. The recent snow storm (only one this season) left some pretty snow around to enhance the view.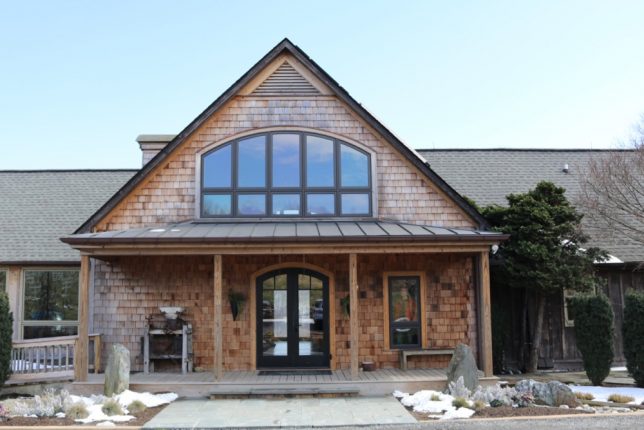 During this tasting we tasted the 2015 Chardonnay, the 2015 Riesling Vidal, the 2015 Boisseau Viognier, the 2014 Claret and the 2013 Petit Verdot. We did however select the 2015 Chardonnay as a favorite. We noted floral notes, minerality and a slightly creamy ending. It would go beautifully with crab cakes or other light fish dishes. We also selected the 2014 Claret as a favorite. We noted bright fruit, cherry, tight tannins and a dusty note. You could enjoy this by itself or with some beef.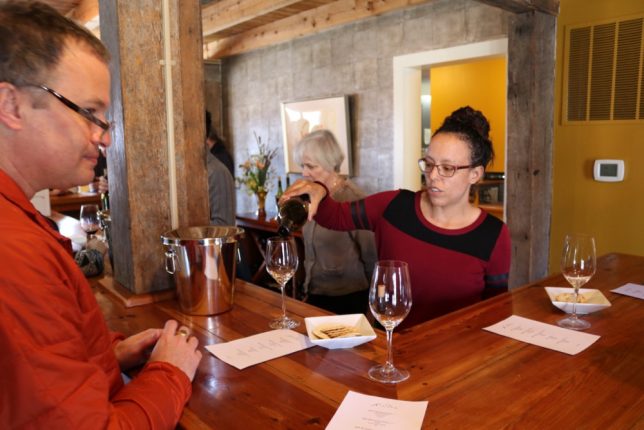 After our tasting we descended the stairs to the cellar to enjoy the wines on the menu for the cellar tasting. The day we were there we were comparing the 2014 and 2015 Boisseau Chardonnay, the 2013 Avenius Red and 2013 Hardscrabble Red and for the desert wines we compared the 2009 Late Harvest Vidal and the 2010 Late Harvest Petit Manseng. Of course they were all wonderful wines but we did select our favorites. Warren preferred the 2015 Boisseau Chardonny and I preferred the 2014. We both really enjoyed the 2013 Avenius Red and we both enjoyed the 2009 Late Harvest Vidal.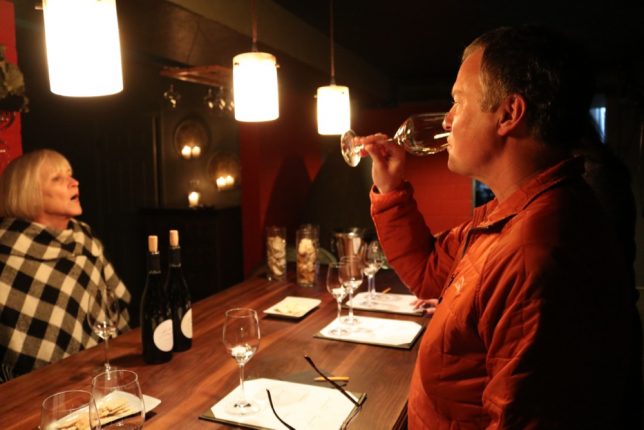 After both our tastings we retired to the enclosed deck to enjoy some lunch items and a bottle of the 2013 Avenius Red. While enjoy our wine and nibbles and the view, Jim Law stopped by and asked to join us. We absolutely agreed. Turns out he was also enjoying a glass of the 2013 Avenius Red. Great minds think alike! We enjoyed a great conversation with Jim about Linden wines, how things are going in the vineyards and wines in general. It's always amazing getting time to talk with Jim. He's such a fount of wine knowledge.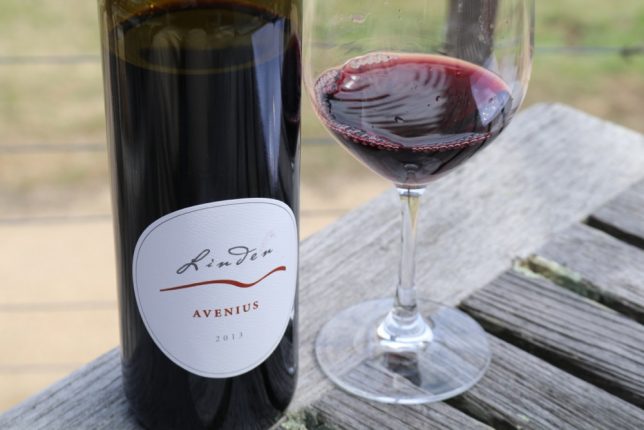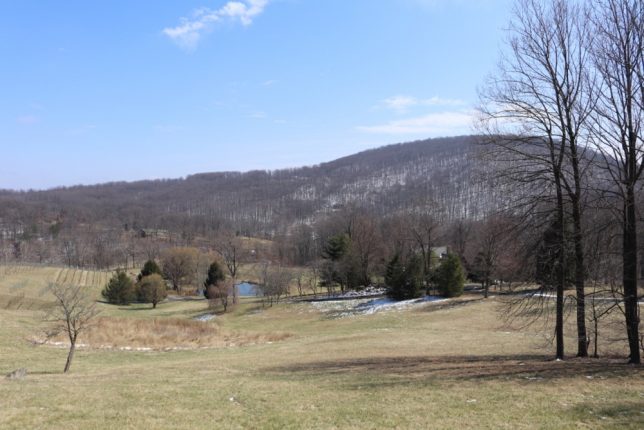 Before leaving we purchased several of our favorite wines and told Jim we'd return soon for another wonderful tasting. If you haven't been to Linden Vineyards lately, it's time to return. And when you do, tell them Virginia Wine Time sent you!